If you're reading this, you've noticed Start it X isn't what it used to be… And that's a good thing! We've been breaking stuff and moving fast behind the scenes for a while now, restructuring our strategy and identity to do what we do best: scale up, grow, connect, innovate and cross-breed the future.
Our core story

"Start it" is our main motto: do stuff, make it happen. The "X" marks the spot, the industry, the market space, etc. where the magic unfolds.
Start it @KBC is still Belgium's largest start-up accelerator and is now officially joined by 4 new Start it X projects by its side.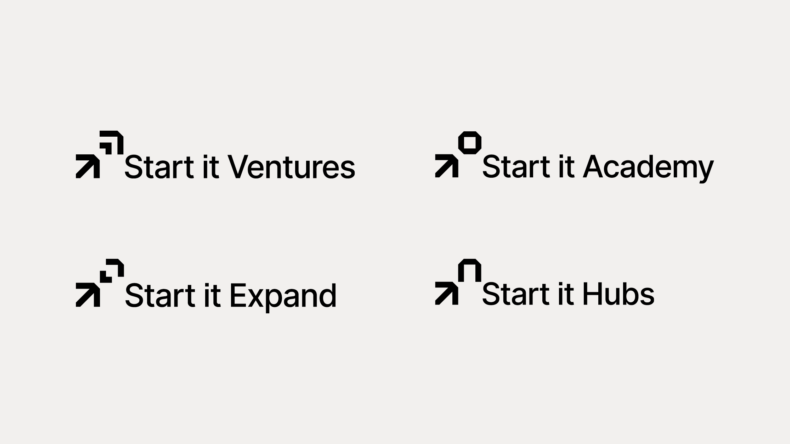 Start it Expand is all about international scale-ups
Start it Ventures is your go-to for corporate innovation
Start it Academy is where you learn practical skills from actual experts
Start it Hubs is a co-working membership where you can get a seat at a table with entrepreneurs and innovators in an inspiring community of startups and scale-ups
It's an exciting list of projects, but this his is just the beginning… As Start it X develops further, each of our elements will cross-pollinate and create new value and opportunities for each other and for our partners and clients. Want to know more? Get in touch!
Re-thinking our story also means a new website, new visual identity including a new logo and visual language that is rooted in our dedication to growth and innovation. We practice what we preach. Want to keep up to date about what we're up to? Follow us on social and stay in touch!