What did you miss?
We dived into the world of sustainable innovation with the Circle of Innovation! During the Love Tomorrow Conference, entrepreneurs from various domains gathered to witness an inspiring occasion that promised to reshape the future of business. With captivating speakers like visionary Pieterjan Verhaeghen and the renowned Alexander Saverys, along with The Startups of Tomorrow (our 17 forward-thinking businesses actively working on the 17 SDGs), the event was brimming with ideas that could change the game!

As CEO of CMB, Alexander Saverys is a pioneer in greening shipping. He believes that hydrogen for small ships and ammonia for large ships can play an important role to decarbonise the shipping industry. At the recent conference, he shared some key powerful ways in which he promotes sustainability and successfully implements green practices within his organization.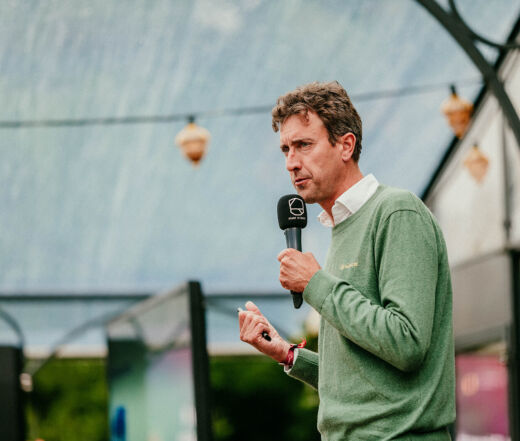 ↘︎ Europe's Leading Role in the Green Deal

The Green Deal enforced by Europe is a golden opportunity for companies looking to embrace sustainability and revolutionize their practices. This visionary initiative sets the goal of achieving climate neutrality by 2050, paving the way for a greener and cleaner future. And this brings us to our second point...
↘︎ The Energy Transition in the Maritime Industry
Rather than viewing it as a threat, Alexander Saverys sees the energy transition as a massive opportunity for the maritime sector. By shifting away from carbon-intensive consumption and adopting carbon-neutral or renewable energy solutions, he aims to contribute actively to the Green Deal's ambitious targets. This strategic move promises to significantly reduce carbon dioxide (CO2) emissions, taking a giant leap towards a more sustainable world.
Co-founder of Bolt, and a true champion of green energy Pieterjan Verhaeghen, made a powerful impact at the Circle of Innovation, sharing his passion for making energy personal, transparent, and fun! Through his captivating talk, Pieterjan revealed the essential aspects that have fueled the success of his business.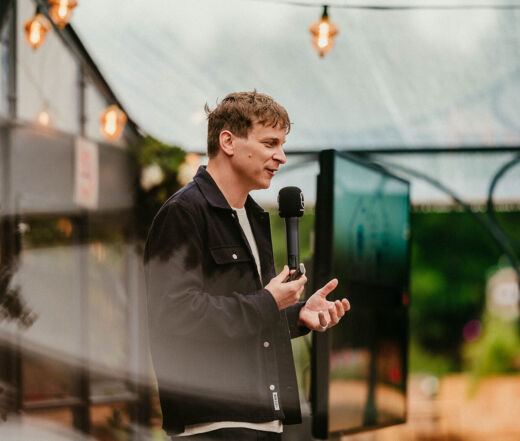 ↘︎ The Power of a Clear Mission
Before charging ahead, take a moment to understand what your business is all about. Your mission is like a compass guiding your path. But it's not enough to know where you're going; you must also figure out how to get there together. Cultivate a strong company culture that supports your mission and inspires everyone to work towards a common goal.
↘︎ Your colleagues are your best friends
The environment you work in has a subtle but significant impact on your efficiency and state of mind, often without you realizing it. Therefore, it becomes crucial to cultivate positive relationships with your colleagues. By fostering a supportive and harmonious workplace atmosphere, you can enhance your overall well-being and productivity, leading to a more fulfilling and successful work experience.

The Circle of Innovation brought together visionary entrepreneurs like Alexander Saverys and Pieterjan Verhaeghen, who shared valuable insights on sustainability and green practices in business. With a focus on embracing the Green Deal and fostering positive workplace relationships, together they highlighted the importance of working together towards a more sustainable future. Their passion and dedication serve as an inspiring reminder that each of us can play a pivotal role in reshaping the world through innovation and sustainable practices. Let's embrace the challenge and make a positive impact on the future of our planet.