Entrepreneurship
24 June 2020
7 min
3 things you might not know an accelerator can give you #WisdomWednesday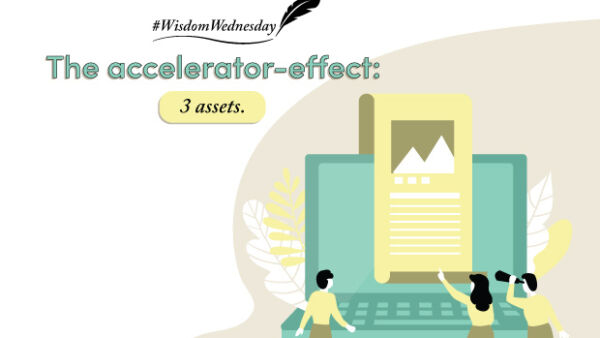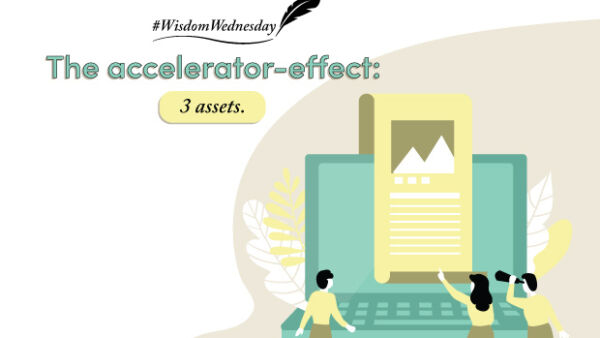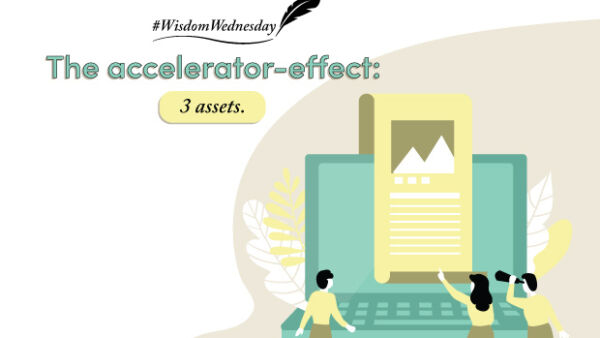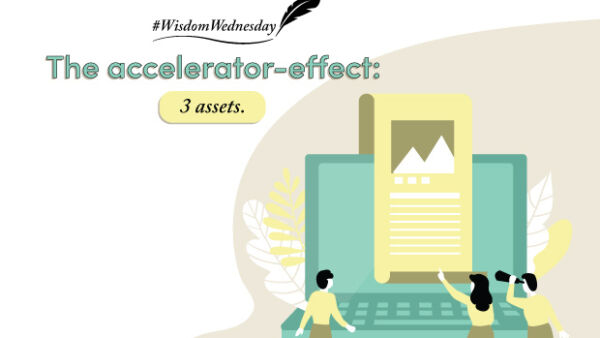 Back to overview
We all know about pitch events and demo days, but are you aware of all the ways that joining an accelerator can help your startup grow faster? A strong accelerator program not only helps get your company started, but gives you a big boost over the long term. Whether you're considering joining an accelerator or you're already signed up and still exploring the benefits, this #WisdomWednesday we'll give you the rundown of three things that help you make the most of your accelerator experience.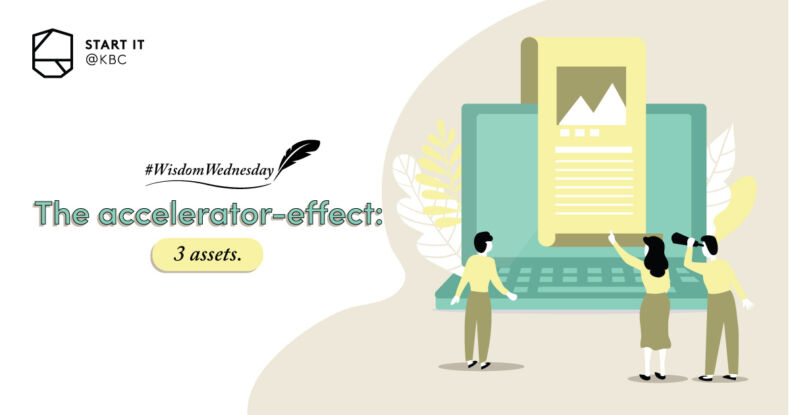 #1 A quality network from the get-go
Of course every good accelerator program includes office space for you to concentrate on your brainchild and meet other entrepreneurs. Although it's important to learn from people with more experience, there's also a lot to gain from comparing notes with other newbies. They can have a lot to teach you too, especially if they work in a different field or have already tried things you were thinking about doing. We love seeing great minds come together at Start it @KBC, where there's a whole lot of cross-pollination happening between companies. There's an incredible chemistry that brews when you combine all that energy, creativity and fresh ideas. We call it startup magic!
When it comes to accelerators, what happens in the office does not stay in the office. Your fellow entrepreneurs are people who share your startup dreams and innovative mind. People that you get to know and trust, and you'll keep crossing paths after leaving the accelerator. People who could end up being your boss or your employee, or get you in the door with clients or investors. People who are also happy to help out or work with startups entering the accelerator after them. That's how accelerators build up rich networks of entrepreneurs who startups can go to for collaboration, connections and advice from the start. "My co-founder Wietse and I both had an entrepreneurial background, but we didn't have any technical software skills," says CitizenLab founder Aline Muylaert. "With a more technical co-founder on board, we used the Start it @KBC network to recruit even more semi-technical profiles, like product marketeers and analysts."
At Start it @KBC we've seen for ourselves how startups find added value in our network from the start, contributing to faster growth, not only in terms of talent but also as a company in general. Or how Pieterjan Verhaeghen of Bolt puts it: "I see the accelerator as one big ecosystem: they have such a fantastic network, which lets you grow quickly as a young company." For certain accelerators, this network also extends across national borders. A good thing too, because these days the whole world is your target market. Why limit yourself to Belgium when the world can be your oyster?
#2 A wealth of mentoring minds to learn from
Accelerators usually work with mentors, who give startups advice on all the ins and outs of entrepreneurship. While many may want to up their star power by adding the names of famous gurus to their program, the most important thing to look at is the quality of the advice: how useful is it for the startups, and how much added value does it give them?
It's important to find mentors who are committed to really spending time guiding new startups. At Start it @KBC each mentor dedicates a certain number of hours a month to our startups. Typically accelerator alumni tend to be more willing to do this, and since they followed the same path from accelerator to building a successful company they are extra well positioned to advise new members. For example, Dinnergift co-founder Astrid Van den Broeck found she really benefitted from the counsel of mentor and Apicbase co-founder Carl Jacobs. "Carl has questioned a few things, such as why only help "premium" clients when you can help everyone and increase revenue," Astrid says. "He has questioned many things, but always in a friendly, constructive and enriching way. I know Carl is super busy running Apicbase and we really appreciate that he took the time to sit down with us and share his insights and lessons with us."
While the sheer number of our mentors (150, to be exact) may seem overwhelming, our members all specialise in different areas where they are best positioned to give knowledge and advice. We need every single one of them because our startups are all working in different areas and need different expertise and the right sounding board. A lot of our mentors also give workshops to small groups, like Chaomatic founder Michael Humblet who shares his extensive sales knowledge.
In other words: we don't mess around when it comes to mentoring. We see the impact of that with lots of different companies, like our recruitment marketing startup Tomorrow.be. "Because I was on my own, I sought out advice from experienced organisations like Start it @KBC from the start," founder Alexander Synhaeve recently told Flanders Innovation & Entrepreneurship (VLAIO). "That kind of sounding board is priceless. I learned why it would be best for me to find a co-founder, how to start up sensibly financially, what support measures I could sign up for, how I'll evolve to a scale-up, and more." That's what we call mentoring!
#3 Win-win collaborations with big partners
Accelerators profit from financial and sometimes operational support from a network of quality partners. Usually these are larger companies, who can bring a whole lot of expertise and resources to help startups grow faster. Of course partners get something out of it too. During the second webinar in our Open Innovation series, organised with our sister organisation Start it X, our partners KBC Bank & Insurance, Accenture and Telenet told us how and why they collaborate with startups, and how it helps them innovate.
Susana Zoghbi is co-founder and CEO of Macty, one of the many startups that benefitted from one of Start it @KBC's strategic partnerships. Macty's app runs on the service and storage provided by partner Oracle. "That way, Macty can get more server and storage space with a subscription as we grow, saving us from having to invest in additional IT infrastructure and maintenance," Susana explains. "What's more, through Start it @KBC and their partnership with Oracle we've come into contact with inspiring mentors as well as potential customers. Because that's what acceleration is all about, right?".
Does this sound like exactly what you're looking for to give your startup a boost? Sign up for the Start it @KBC accelerator and find out even more about what we can do for you!