Our programs
Start it @KBC
Grow your network
Grow your business
Grow your skills

Applications for our Fall cohort are closed, click the button to be notified when they reopen!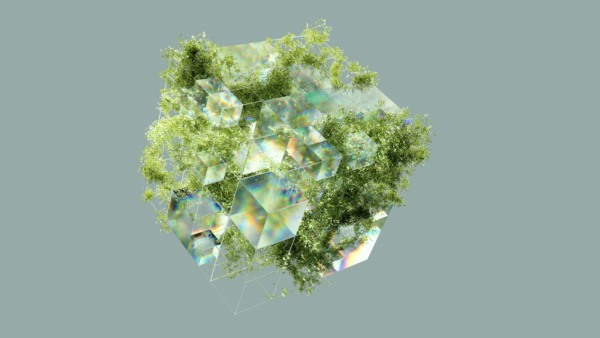 The #1 start-up accelerator in Belgium
Start it @KBC is a unique startup accelerator because we're 100%-no-strings-attached and founder-centric. We support courageous entrepreneurs in making an impact through their passion and ambition.
Startups applying for Start it @KBC should be committed, innovative and scalable.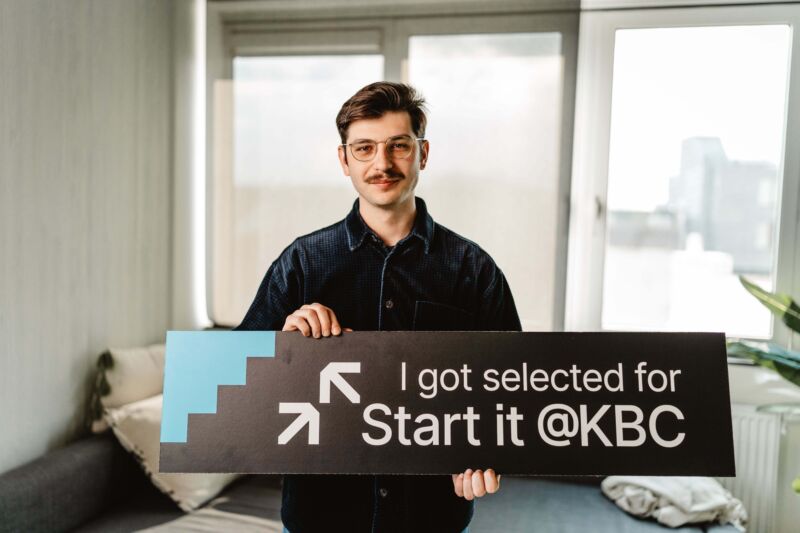 A unique one-year program to speed up your growth with the support of vast expertise, an enormous global network, an inspiring workspace and quality mentorship.

Your investment: FREE (no strings attached!)
Capacity: 65 selected participants
Application deadline: TBA
Duration: 1 year
Applications for our Fall cohort are closed, click the button to be notified when they reopen!
Applications are closed!
Get guidance to overcome growing pains.
Get connected to business partners and investors.
Move beyond borders and expand your market.
Why apply?
Our accelerator works with innovative businesses of all industries and all startup & growth phases. We're looking for enthusiastic & open-minded founders of all backgrounds, genders, ages and nationalities.
No strings attached
Start it @KBC DOES NOT ask for equity, money or expect you to become a customer of our partners. All we ask for is motivation and engagement.
Grow your network
Start it @KBC is the #1 Belgian ecosystem of startups, scale-ups, mentors and experts.
Grow your business
Get guidance on funding, get connected to business partners and get valuable advice from our mentors and experts.
Grow your skills
Sharpen your skills and put them into practice by learning from real experts.
Grow your market
Move beyond borders thanks to our international partners, our hubs in New York and Budapest, as well as the global community through our GAN membership.
Get personalised coaching
We assign a member of our team to you to advise you, to match you to our volunteer mentors and partners, and to guide you through the events, workshops and promotional opportunities that are most relevant to you.
Boost that bootstrapping
You can use our co-working spaces in Antwerp, Brussels, Budapest, Ghent, Gyor, Hasselt, Kortrijk, Leuven, New York & Prague + get over $1 million of perks through GAN.
Get smarter at Start it Academy
Start it Academy is exclusively for those who are taking part in or who have graduated from our accelerator program. The knowledge-packed program includes:
Online & in-person workshops, talks and webinars
Sector-specific content, tailored to your business
Exclusive offers, free or exceptional discounts on partner offers
Access to Experts in the Cloud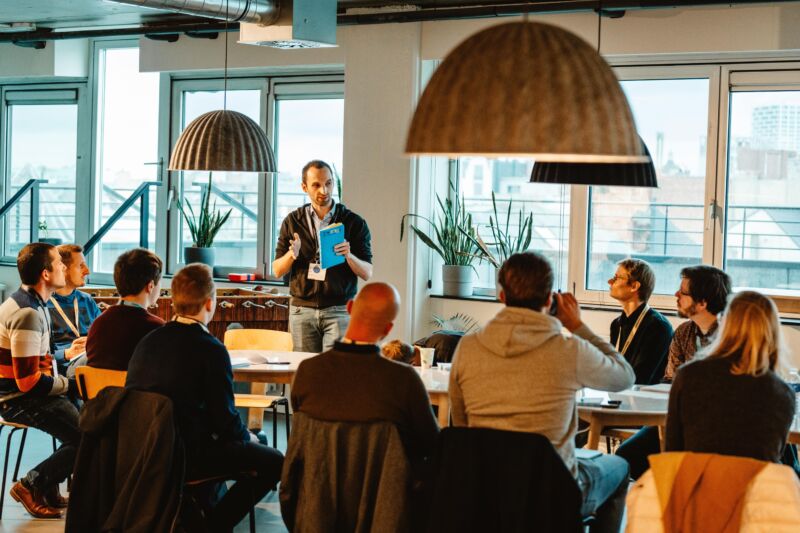 Application process
Apply
Fill in the application form by the application deadline. Once applications open, we will announce info sessions where you can ask any questions you have about the program.
Pitch
After our review team reads the applications and makes their selections, we invite the whole founder team to pitch for 3 minutes to our jury.
Selections
After pitching, we make our final selections for the program – get ready to accelerate!
Full one-year program
01 Bootcamp
The new cohort is invited to a mandatory 2-day bootcamp to take part in workshops, mentor mayhem, partner introductions, and get to know the Start it @KBC team better.
02 Accelerate
During the first 3 months of acceleration we focus on challenging you on what you really need, introduce you to experts and mentors who can help you, and follow up closely on your progress.
03 Boardroom
After 3 months in the program, you will update the Boardroom on your status and the hurdles you still face. The Board will respond with feedback, connections and hands-on advice.
04 Grow
After passing the Boardroom, it's on to the following 9 months of the program! You will expand your network and work with our team to continue growing your business. We're here for you!
05 Boardroom
After 9 months in the program, you give the Boardroom another update on how you're progressing. The Board will help you along with more feedback and support, as long as you are still motivated.
06 Mature
Our coaches help you build plans and navigate challenges. Meanwhile our Academy builds your baseline skills through mandatory & optional sessions to master advanced skills as you progress.
07 Workshops
Throughout the entire year our awesome coaches give next-level workshops on sales, marketing, finance, fundraising, pitching, legal, tech and more, tailored to your startup's growth phase.
08 Graduate
After 12 months, it's time to spread your wings and fly out into the world. As a Start @KBC community member for life, you can still count on our network and get a reduced rate on co-working space.
Let's get to know each other
We love bringing people together. Join us for our events & info sessions!
Learn more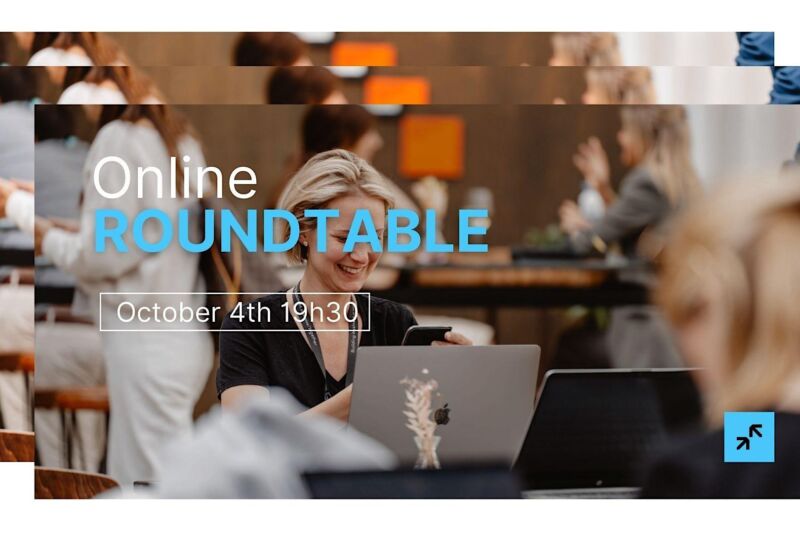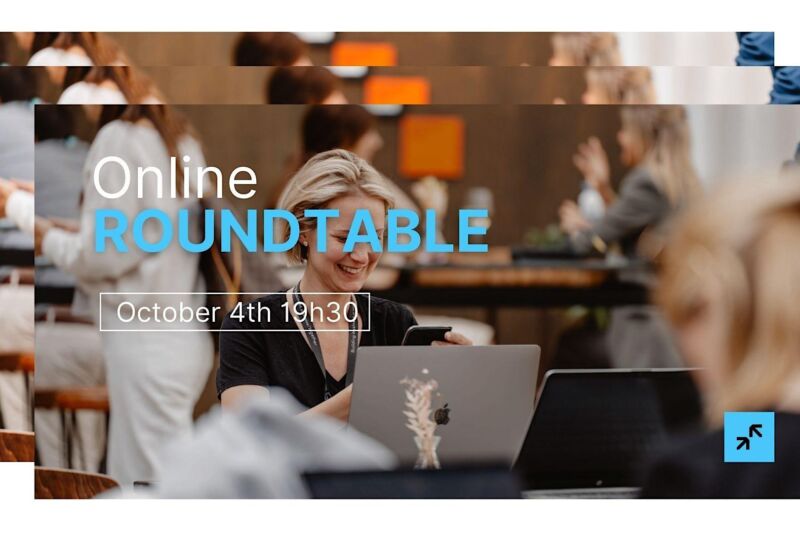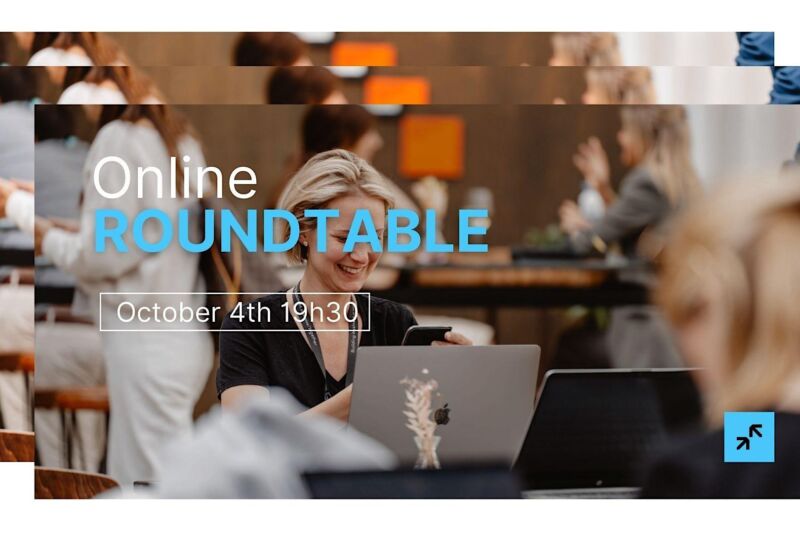 Online Roundtable | When and how to go international?
This is a community roundtable (online). No stuffy webinar, no Q&A, just an open conversation.
Learn more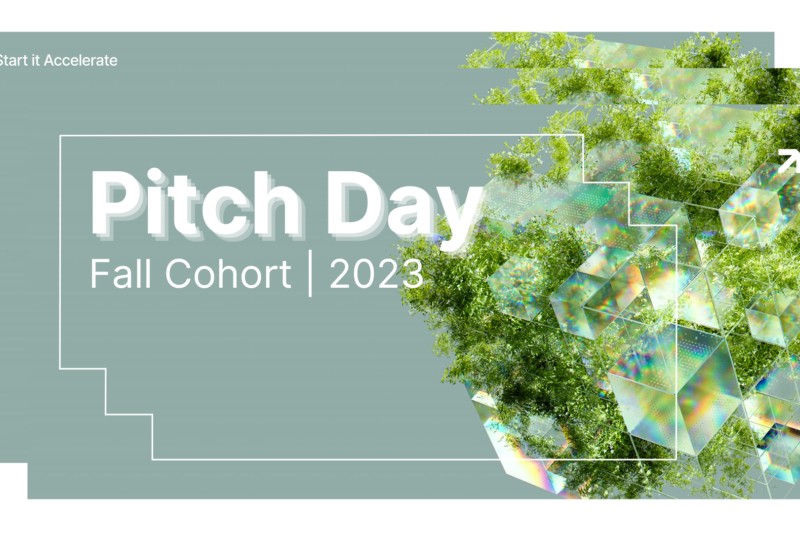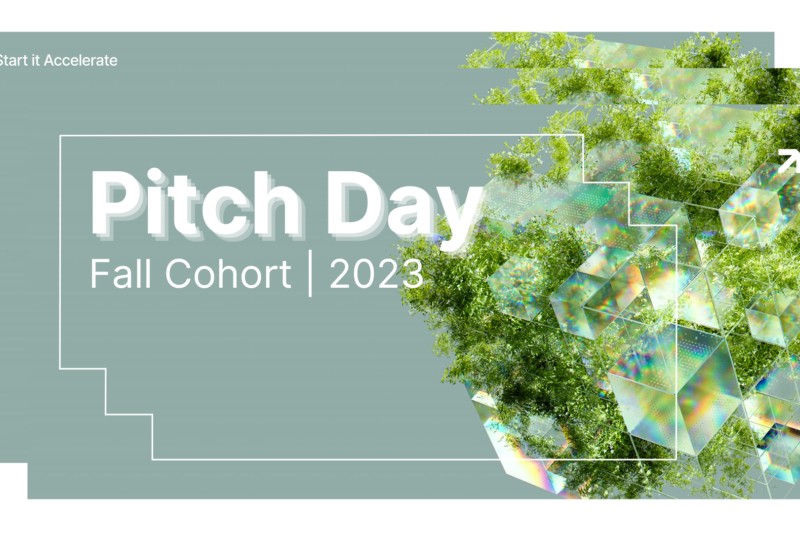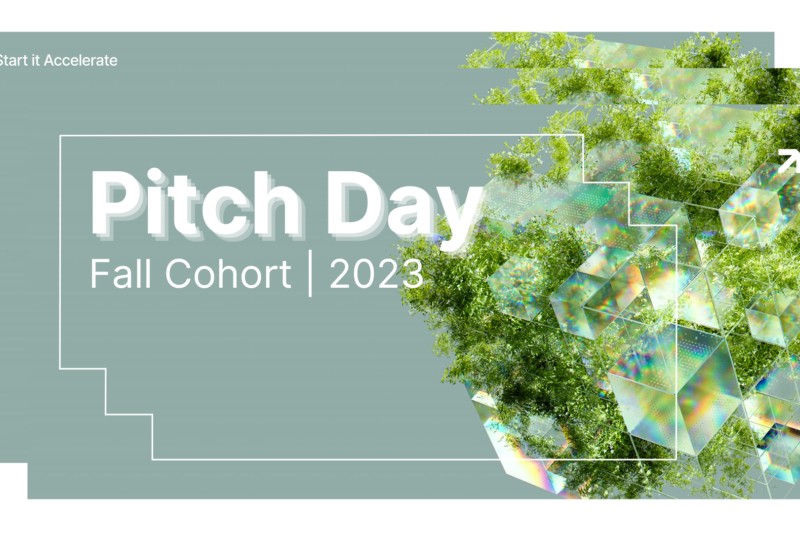 -
Pitch Days | Start it Accelerate Fall Cohort
After our review team reads the applications and makes their selections, we invite the whole founder team to pitch for 3 minutes to our jury.
Learn more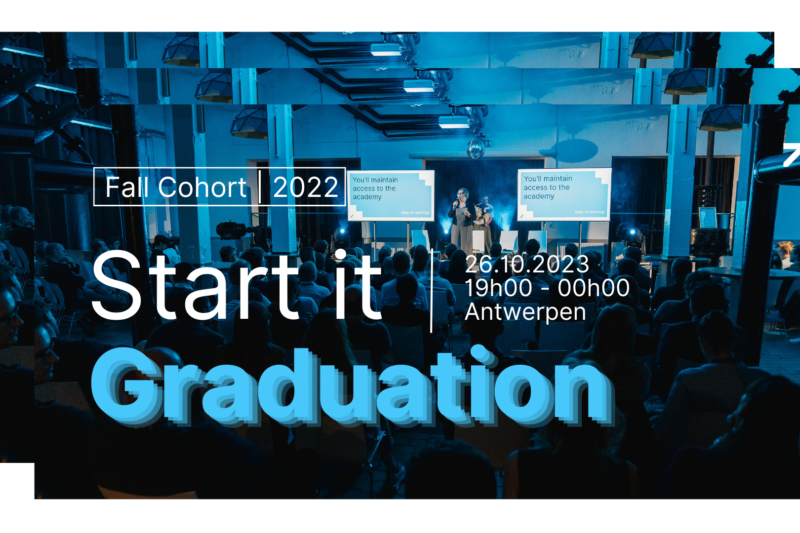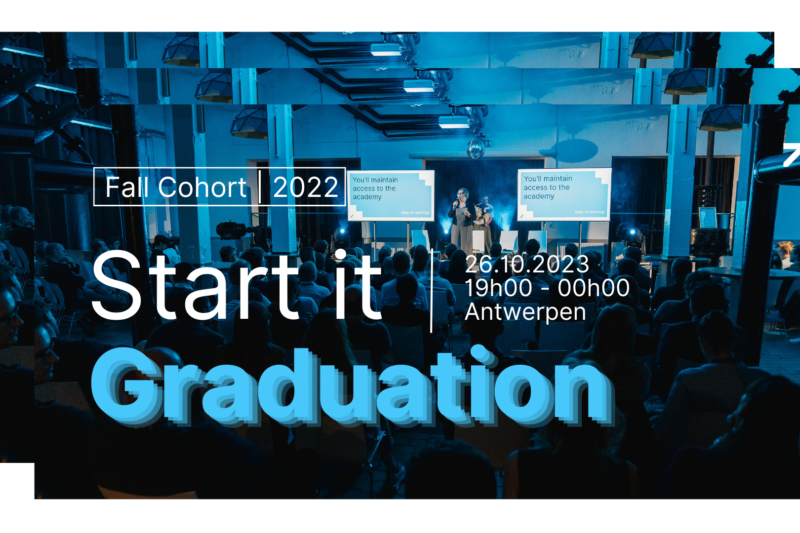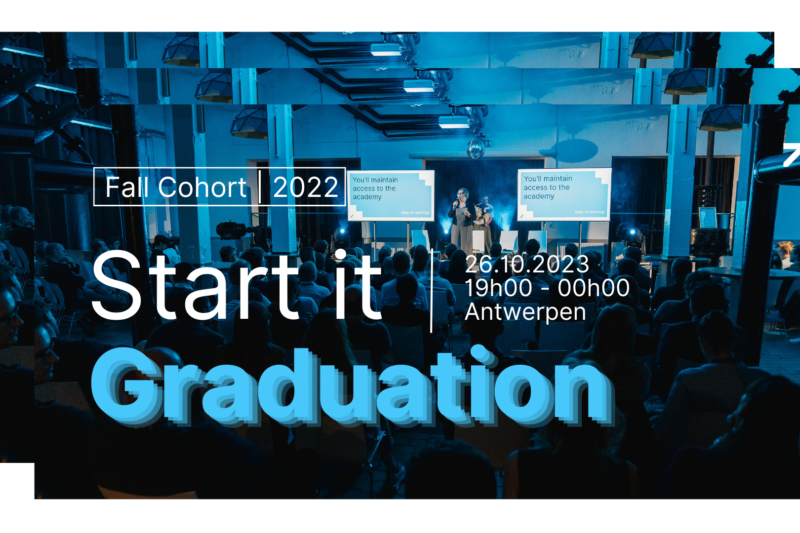 Start it Graduation | Spring Cohort 2022
It's that time of the year. Our beloved startups from the Fall Cohort 2022 will be graduating from our Start it @KBC program. Reasons enough for a party!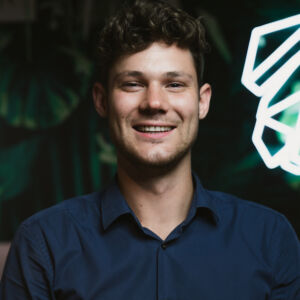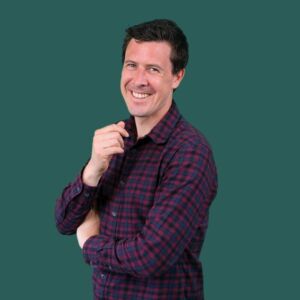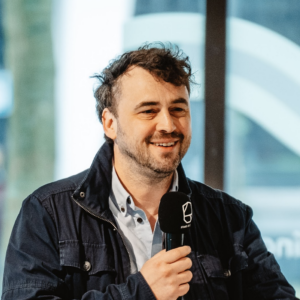 Frequently asked questions
Start it @KBC is an intensive, challenging and founder-centric one-year acceleration program, built by startups for startups. We ask that you take part in the full program from beginning to end, along the timeline shown above.

In a word: NOTHING! That's right: no money, no shares, no special rights for mentors or partners. We are the one and only no-strings-attached startup accelerator in Belgium.
We're there for startups in all industries, at all stages of growth. From ideation to scale-up, we will support your company.

No. We prefer English as this is the common language within our accelerator program. Meetings with your business coach or mentor can be in the language of your choice but overall program communication as well as academy sessions will be in English.

Innovative for us means that there is something that will give you a cutting edge. This something can be a design, business model, technology, or another business asset that is not used in Belgium for that specific market, audience, problem, or solution.
Examples:
- It can be an innovation in the context of product, technology, business model
- A development of products, services, (production) processes, new to your market;
- A new technology or methodology first applied in your market.
- A new business model as the first to be applied in your market.
It has to be new enough to have the potential to kill competition if played right, or at least conquer a chunk of the market. The startup may have to apply an iterative process of validation, building, testing.
The deadline for applications is September 18th 2023 at midnight. Starting from the 19th of September, a review team will start reading all the files and scoring them on 'our' criteria (completeness of file, innovation, scalability, "program fit", team,...). The review team will select a maximum of 150 people to be invited for Pitchday. Around the end of September, you can expect an invitation or a feedback mail from us.
Pitchdays will take place on October 10th and 11th and will be organised live in our office in Antwerp. You get 3 minutes for your presentation, followed by a 12-minute question round from the jury. After these 15 minutes, you leave the room and the jury gets another 5 minutes for discussion and feedback.
You do not have to block an entire day, we will assign you a time slot on one of the 2 days (but it is wise to block both days already in your calendar now because we can't be sure we will be able to switch you to another slot if necessary)
No, you can't. We want to get to know your company, but we also want to get to know the person behind the company, to feel your energy, enthusiasm, and drive,... We can't get that from slides. Plus, looking at aprox. 150 pitch decks gets a bit boring after a while, to be honest...
The Start it @KBC team, our partners, our mentors and everybody present in a jury or board room, has signed an NDA. Your secrets are safe with us!
It is possible, but know that it is going to be difficult. We want you to be committed to your startup 200% and at the first official update (3 months into the program, at the Boardroom session), we will expect you to have reached a certain level. And then you will have to jump… + mandatory academy sessions/OKRs, community events, ...
Being the only no-strings-attached startup accelerator on the Belgian market also means that we don't invest in 'our' startups ourselves. We will however show you how to get funding and how to get the right fin mix for your specific needs.
We have a lot of partners that we can refer you to for all your questions (accounting, legal, financial,...). Check out the partner page on our website for more info. Important: it is not obligatory to become a client/customer of one of our partners.
Start-up challenges
❌ Lack of resources
❌ Need for professional advice and mentorship
❌ Training and skills development
❌ Access to appropriate workspaces
❌ Finding investors

Start it @KBC solutions
✅ No strings attached program
✅ Grow your network
✅ Grow your business with guidance on funding from mentors and experts
✅ Grow your skills and put them in real practice
✅ Grow your market beyond borders
✅ Get personalised coaching
✅ Get access to our innovation workspace hubs