Stories
Startups
16 September 2019
7 min
Competitive esports for all gamers, thanks to Kayzr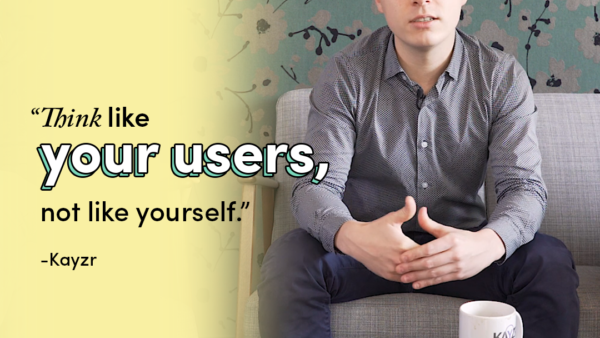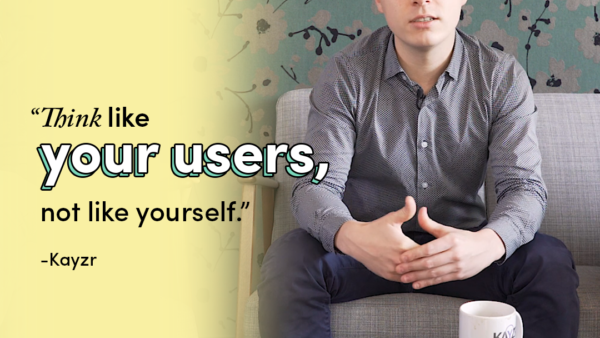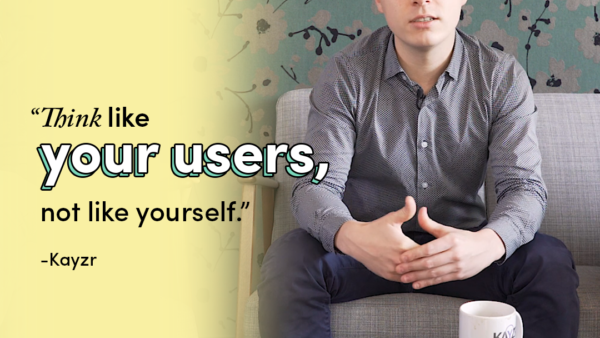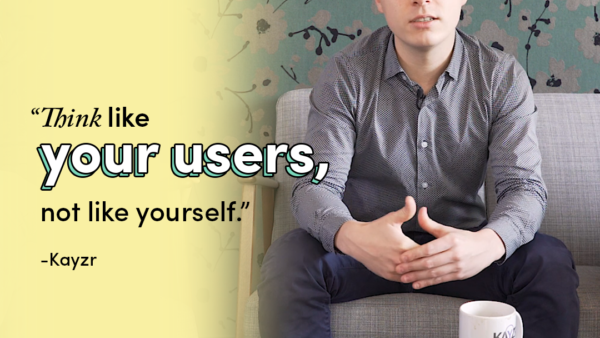 Back to overview
Today's gaming world shows a huge gap between simply playing with friends and taking part in big international esports competitions. Why shouldn't we close that gap by giving local gamers a tool to set up their own competitions? That's exactly what Joris De Koninck and Freek Borghgraef thought when they founded Kayzr, the online esports platform.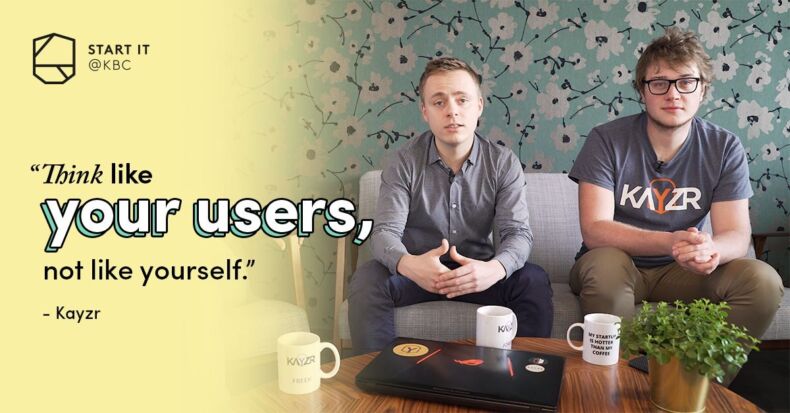 "Our mission is to facilitate esports to every local gamer out there", general manager Joris explains. "We offer them an online platform, on which they can choose from multiple games and compete with each other on a more competitive level. They get the opportunity to organize competitions, form teams and challenge one another. The winners are rewarded with cool prizes. The best players of the Benelux events get the chance to play in the Kayzr league, where matches are broadcasted and commented. The finals are being played before a live audience, at events like FACTS."
Give gamers something to play for
Why build a company around esports? Co-founders Joris De Koninck and Freek Borghgraef tell us how they've been fans of gaming since they were very young. "We saw how huge tournaments were being held for massive live audiences and attracted millions of online viewers", says Freek. "The contrast with players like us was immense, and there was simply nothing in between. We wanted to close the gap between the teams in those hugely popular tournaments and local gaming fans. With Kayzr, these local gamers have something to play for. We hand them a platform to chase their dreams."
Joris and Freek remember where it all began: Noir Coffeebar in the center of Leuven. "That's where the idea was born. But the real starting point of Kayzr was the moment we joined Start it @KBC in 2015", Joris explains. "I was finishing my university thesis at the time. But once we settled in a real office and were able to work on the platform on a daily basis, it became a real job instead of just a side project."
Like-minded startups
"Start it @KBC facilitated us in many ways", Freek says. "We didn't have any real working experience and joining that community opened up the world of entrepreneurship to us." Joris: "At Start it @KBC, we entered a stable environment and we got in touch with a network of advisors and like-minded startups. Although the other startups were doing completely different things, we had similar questions and faced the same struggles, like funding, financial and legal issues, to name a few. Also the fact that we could share experiences with other software developers, was very valuable."
The right amount of pressure
"I honestly don't believe we would have taken the step to start Kayzr without Start it @KBC. The feedback we got from the Start it KBC partners and mentors, confirmed that we had something great in our hands. We participated in many free workshops, where we learned a lot from people like sales expert Michael Humblet. These workshops were often held in small groups, they were almost individual sessions. Professional guidance is crucial in that early stage. You want to try out things, share ideas and defend the choices you make. Start it @KBC gave us just the right amount of pressure."
"We were forgetting the commercial aspect of our software"
Being a member of Start it @KBC gave Kayzr the opportunity to learn and grow. But that doesn't mean everything worked out perfectly from day one. "Just like any other startup, we made mistakes", Joris tells. "For instance, we lost valuable time by looking for extra funding too early. Everyone sees external funding as a milestone, but for us the search was just something that cost a lot of energy. Another thing I would do differently now, is recruitment. Our limited budget pretty much forced us to hire junior profiles, but you need maturity as well. And finally, I believe we were forgetting the commercial aspect of our software. Being in a two-sided business model, we had to pay more attention to the creation of value for the parties that were actually paying."
Lunch break competitions
Four years later Kayzr is a solid team of 11 people and the platform has built a community of about 55.000 people. "We got to where we are now by working hard. Did it affect my work-life balance? Absolutely. But the amount of time you invest, is something everyone has to decide for himself. I believe you should never forget the human aspect of entrepreneurship. Everyone is different, so give everybody the space and flexibility to grow. And don't worry, at Kayzr we make plenty of time for relaxing at the office. Obviously, gaming is a popular way for us to clear our heads. During our lunch breaks we often set up a small competition with six people, to play on our smartphones."
In the years to come, Joris and his team aim to take the concepts of Kayzr and the Kayzr League across the border. "We want to facilitate the growth of local esports across the world. There are plenty of international markets out there for us.".