Entrepreneurship
10 June 2020
5 min
Fortune favours the brave: why this is the perfect time to launch your startup #WisdomWednesday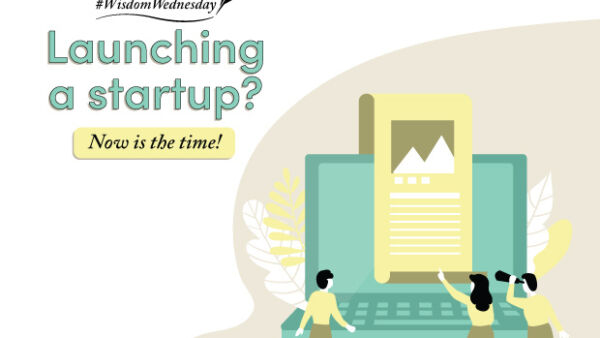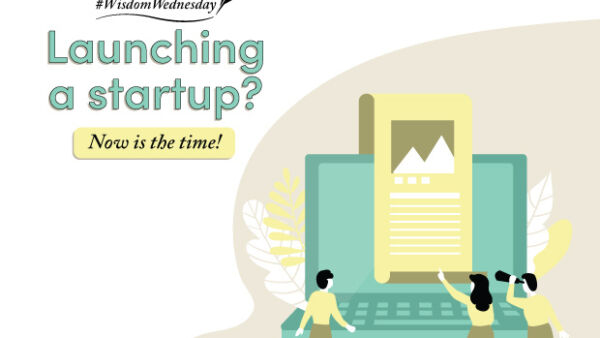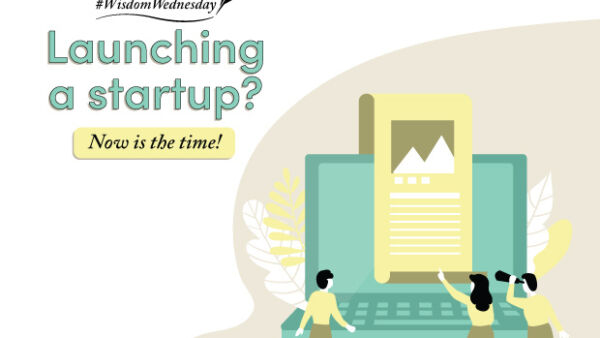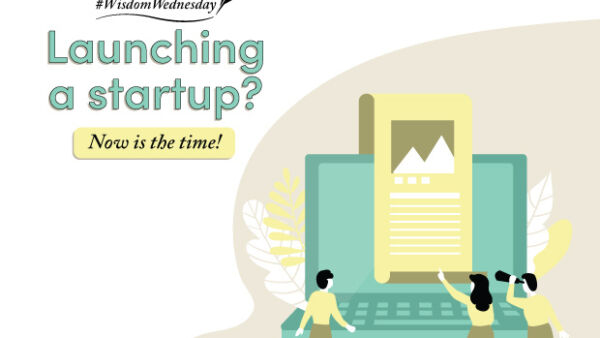 Back to overview
With all the upheaval in the world this year, a lot of plans have been put on hold. There seems to be a lot of uncertainty, so is it really the right time to start something new? Vincent Vanderbeck from Co-creation hub Hangar K. agrees that for several reasons, it's actually the perfect moment to launch your startup. This #WisdomWednesday we'll explain why this is the year for entrepreneurship: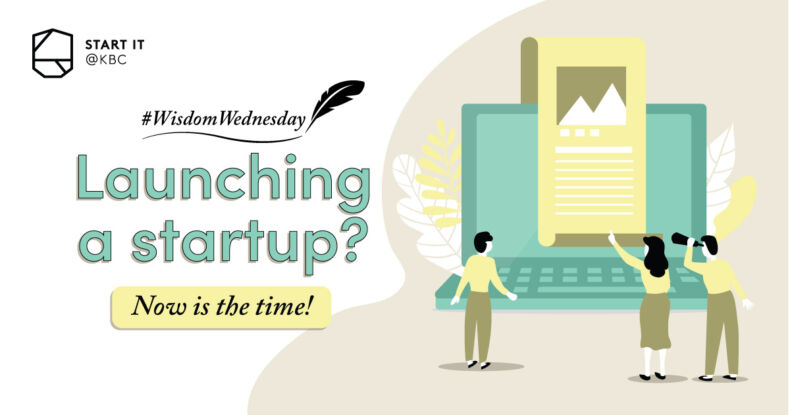 #1 Top talent abounds
The war for talent has suddenly become a little easier to win. The corona crisis has poured a lot of top candidates back into the pool: besides the ones that are unfortunately out of work, according to a recent survey 22 percent of Belgians are considering quitting their jobs because of how their employer handled the corona crisis.
Entrepreneurs with foresight will seize the moment to reel in the crème de la crème and get off to a smashing start. If you have a brilliant idea, now is the time to find great minds to collaborate with you. Our partner Jobat tells us there's an abundance of technological profiles right now: exactly the type of posts that are typically in demand by startups. Technological innovation like artificial intelligence, Internet of Things (IoT), robotics and virtual reality all help make businesses more resilient in the face of future crises. They also just happen to be the things that the startup world specialises in.
Curious to know more about hunting for top talent? Check out the blog we wrote together with our startup Tomorrow.be.
#2 Less competition
Companies that have been active for a while and have a certain level of growth behind them already can use this period to reflect, re-evaluate and reorganise. For some it's all hands on deck to keep their ship afloat and keep the impact of the crisis as minimal as possible. In other words, they have too much on their minds right now to focus on competitors on the rise. Which is of course the ideal time to slip under the radar and get your startup on the market.
Of course you can't just jump in blind: it's important to do your research and evaluate thoroughly whether there's a demand for your product or service. Fortunately, our friends at Buffl can help you with that! They offer an intuitive DIY toolkit or service to tell you whether your customer is waiting for the service or product you're designing.
#3 Marketing just got real
Advertising budgets from large advertisers have plummeted recently, and advertising rates have dipped accordingly. Not only is it cheaper to snag an advertising spot, but since a lot of activities are still on hold it's also a great moment to cut through the clutter with positive messages on social media. There are now more ways than ever to get the word out: in addition to Facebook and Google, there are also lots of alternatives like Twitch and Spotify, which are emerging as the perfect platforms for connecting with niche audiences.
You don't have to reinvent the wheel either. A lot of companies may think the more creative, the better. While that's true in some cases, people have never needed the human approach more. So chat with your potential customers, be open to dialogue. And don't forget to experiment, and put more resources into whatever works!
#4 It's all about agility
The corona crisis hasn't only been a crash course in digital, but also a lesson for a lot of people and companies that they have to reinvent themselves from time to time. The people who have grasped that change mindset today will also be more agile in the future.
Agility won't just serve you well in the case of another pandemic. Companies have to readjust and pivot regularly to keep up with all the changes happening in the world, including rapid digitalisation. That doesn't have to be scary: if there's one thing startups have going for them, it's their agility. That certainly counts for our Start it @KBC startups. We were amazed at how many were able to reinvent their approach and adapt their business model to the new normal practically overnight.
#5 Big companies need you
The recent crisis has accelerated the drive for innovation. Not only to fight pandemics, but also to be ready for whatever the future may hold. Large companies and startups both benefit from joining forces: big corporations can rely on the innovation and technology of younger and smaller companies, while startups can use the network and resources of the big boys.
That's part of the reason why our sister organisation Start it X was founded last year. Start it X helps Belgian companies develop and stimulate internal entrepreneurship and cross-pollinate with startups and scale-ups. Because we can all use some more startup power!
Are you ready to brave the new world of entrepreneurship and launch or grow your startup this year? Carpe diem and apply for the Start it @KBC accelerator program today!