Stories
Tips & tricks
1 April 2020
4 min
Founder Lode Uytterschaut on managing your cash flow during the coronavirus outbreak #WisdomWednesday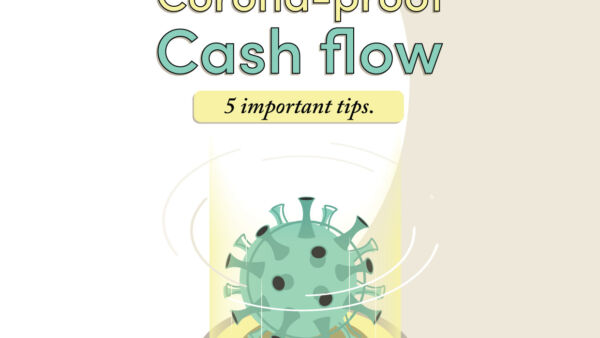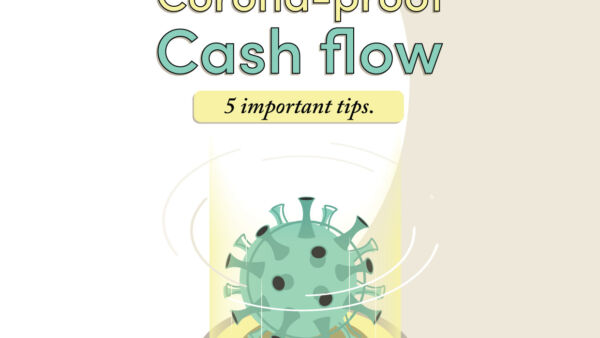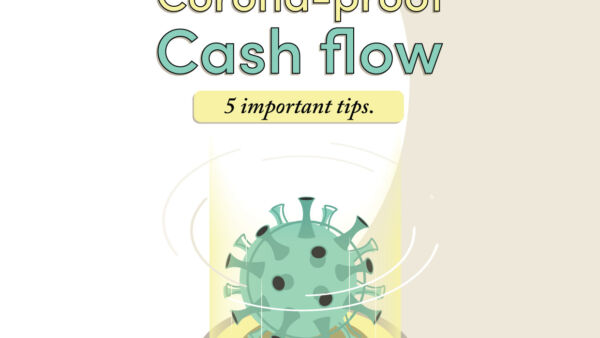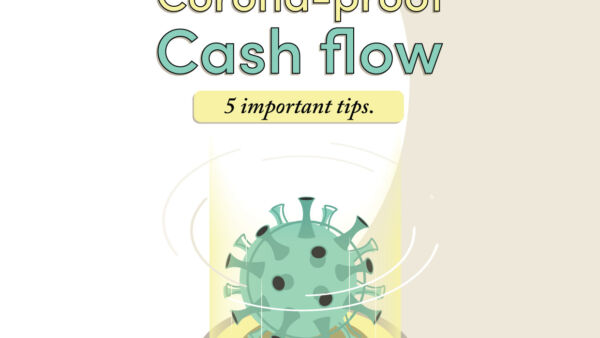 Back to overview
Everyone's experiencing difficult times right now, but startups are in more turbulent waters than ever. That's why our founder Lode Uytterschaut has given a webinar on how to adapt your business to the current COVID-19 crisis. But don't worry if you couldn't make it: here we tell you the most important questions to ask yourself and how to arm your company against some of the effects of the crisis.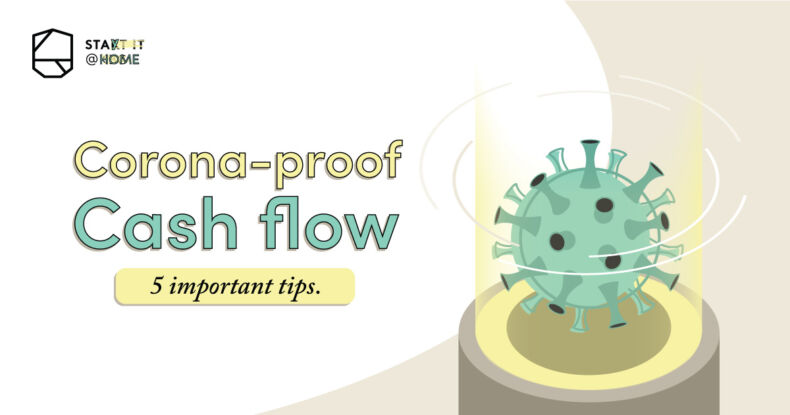 #1 Impact from investors
There's a number of ways your financing could be affected by the corona crisis: a lot of investors are closing their wallets. Venture capitalists have their own investors to answer to, and capital calls for some micro-funds may be difficult. It's important to communicate often and transparently with your current investors on what's happening. Also ask yourself, can you spend five months looking for investments full-time and run your company?
For investors who are willing to go for it, there is more risk right now, so they'll want to offset this with higher return. They could demand more shares or equity. Are you ready to give away more of your company? Banks will also change their loan criteria. How will this affect you?
To be completely corona-proof, you'll also need a Plan B for income: are there other ways for you to earn money right now? The founders of Airbnb sold cereals back in the days: who on your staff can go out and do consulting or make money any other (legal) way?
#2 Consumer behavior is changing
People are probably going to be spending a lot less in the coming time. How are you preparing to face this challenge? Will you be able to pay yourself and your staff? Have you checked on the technical unemployment measures of the government?
Buying behavior may also change: your product might not be relevant anymore, or lose its priority. Have you checked whether your marketing message is on point for these challenging times? How are you carrying out your marketing today? Do you have an entirely online buying process, and if so can you improve it further?
Take the company Dare to Date for example. Their customer journey started with automated matching, but the business model was built on offline speed dating. You can imagine the effect corona containment measures had on them. So they pivoted quickly: in one week they had switched completely to online dating. People can't get out anymore, but they still want social contact. Dare to Date gives them a chance to meet someone and to keep looking for that special person.
#3 Company behavior is changing too
Companies are also going to change their spending behavior, and will likely delay purchases. What will your cash flow look like with these delays? Keep a close eye on your cash burn and predict it for the months to come. Try to get order confirmations or letters of intent you can use to tap into additional cash providers like investors, or even banks.
Also consider how you can adapt your strategy in terms of your long-term customer approach. Can you be more lenient with your invoicing to help out your customers? Their cash flow is suffering too, and they might remember and reward your generosity. With our new corporate innovation venture, Start it X, we decided to waive the April and May invoices to cut our paying members a break.
#4 Don't forget your suppliers
Your suppliers may also be hampered by issues like lack of staff and shipping delays. What if they can't deliver the supplies you need? Is there a way you can strengthen these supply chains in the future? For example, by getting your supplies from sources closer by?
There's also the possibility that suppliers manage to deliver, but with major delays. How will you notify your customers? Can you make a deal to compensate them for having to wait?
Then there's the issue of cash flow for paying your suppliers. What if they request up-front payments? Can you make deals to pay later?
#5 Take demo limitations into account
A number of sectors rely on demos, from food & beverage companies to SaaS startups. Many founders prefer in-person demos because they don't feel comfortable giving them online.
Now is the time to change your demo game by selling online and perfecting your remote sales skills. We've got a great blog on that by one of our alumni startups, Salesflare. Check it out: https://blog.salesflare.com/remote-sales
Anything else to keep in mind for navigating your finances in the time of corona? Let us know!