Entrepreneurship
17 September 2021
3 min
Get ready to grow: 10 reasons to join our accelerator now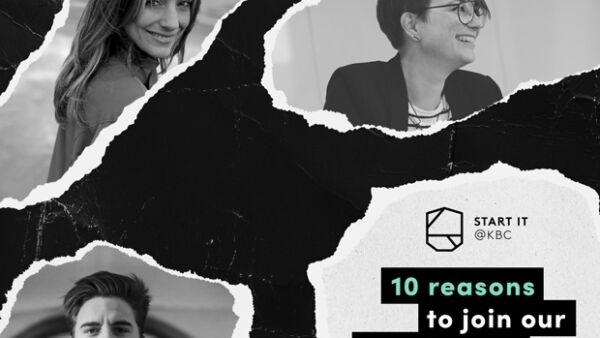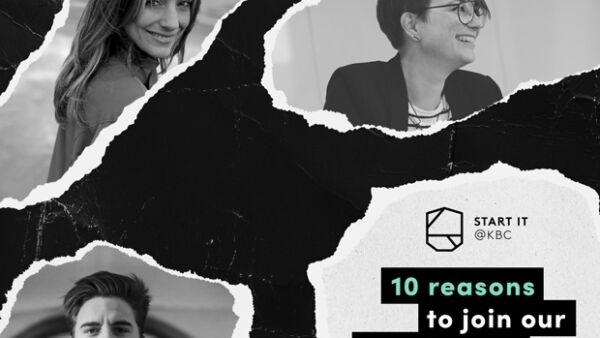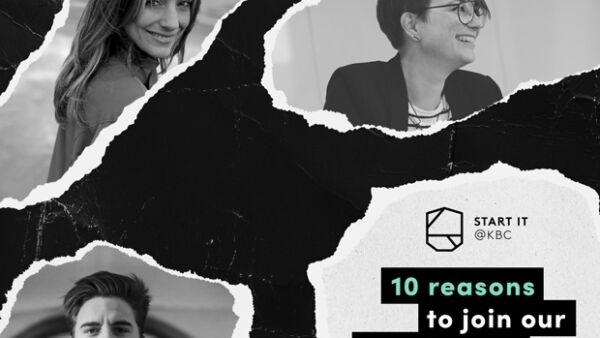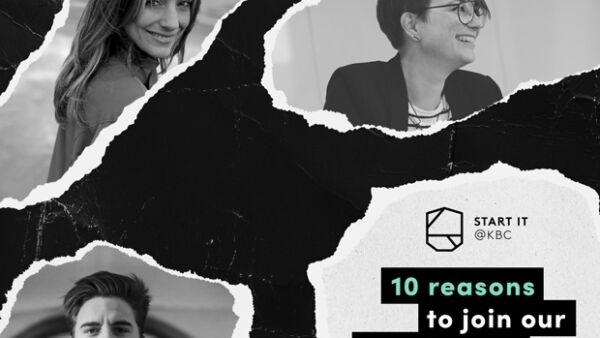 Back to overview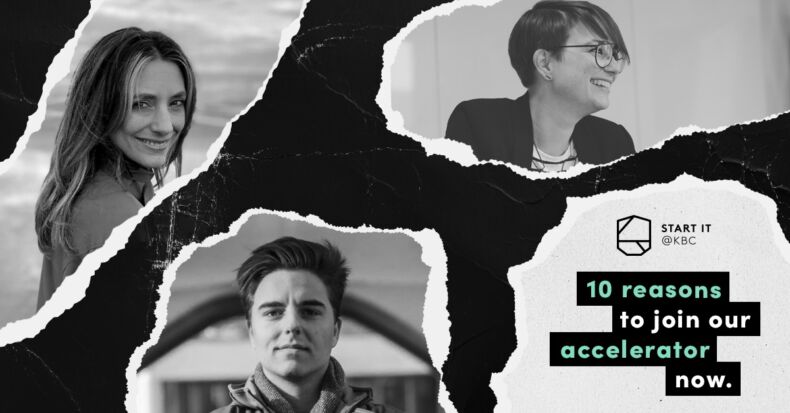 #1: Huge network
First we should mention that we are the biggest startup accelerator in Belgium. In our case, bigger really is better, as our startups get access to a huge ecosystem of startups, scale-ups, mentors, partners and investors. And Start it @KBC is forever: once you finish the accelerator program you still get to benefit from being part of this inspiring and supportive community.
#2: Diverse community
We nurture a community of startups that is diverse in every way, representing a wealth of nationalities, ethnicities, genders and ages as well as a whole bunch of different industries. No echo chambers here: you'll be surrounded by different perspectives and challenging ideas, which is what innovation is made of.
#3: Future-facing
At Start it @KBC we're focused on the issues of tomorrow, and sustainability is one of our main concerns. We're constantly trying to find innovative ways to address global challenges, and every member of our community contributes positively to the world in their own way.
#4: Woman power
Start it @KBC is no old boys' club. We know what women entrepreneurs need: not necessarily more training, but visibility, tools, and each other. In addition to having kick-ass women mentors on board, we support Women in Tech, which creates a powerful support network accelerating the success of women leaders.
#5: Thinking global
Not only do we represent dozens of nationalities, our startups have set their sights beyond the Belgian border. They may often start in their home market, but from day one the grand plan is to internationalise. That's why we're a member of the Global Accelerator Network (GAN), which helps you make connections all over the world. It also offers extra opportunities for start-ups on the international stage and up to 1 million dollars' worth of exclusive advantages from technology partners!
#6: Fantastic partners
Our partners are your partners. We have 43 of them and counting, offering services and products at a reduced (sometimes even to zero) rate to our startups and making valuable additions to your network. Your chances of success get a huge boost with power players like these on your side.
#7: Awesome work space
Make use of our co-working spaces in Antwerp, Brussels, Budapest, Ghent, Gyor, Hasselt, Kortrijk, Leuven, New York & Prague and you'll get much more than a free desk (though that's nice too). Our offices are buzzing with other startups that are going through the same steps and have advice to share and shoulders to cry on. It's a great atmosphere, and you create a community for life.
#8: Personalised coaching
We don't believe in a one-size-fits all approach, or going it alone: we dedicate a member of our team to advise you, hook you up with mentors and partners, and guide you on which events, workshops and promotion opportunities are going to benefit you the most.
#9: Get smarter
We have over 168 dedicated mentors who have been there, done that and are there to provide insights and guidance on every aspect of starting and running a startup. And on top of everything you'll learn in the workshops, you get a constant stream of advice through our blogs, events and other startups. You will literally learn something new every day, and put your savvy to good use to grow your startup!
#10: No strings attached
So what's the catch, you say? Do you need to give money, shares, or your first-born child? That's the best part: our program is completely FREE and we ask absolutely NOTHING of you except motivation and engagement! So you have nothing to lose and a whole world to gain.