Stories
News & events
22 August 2019
4 min
Getting your dream team down: Lessons from HR Day at Start it @KBSea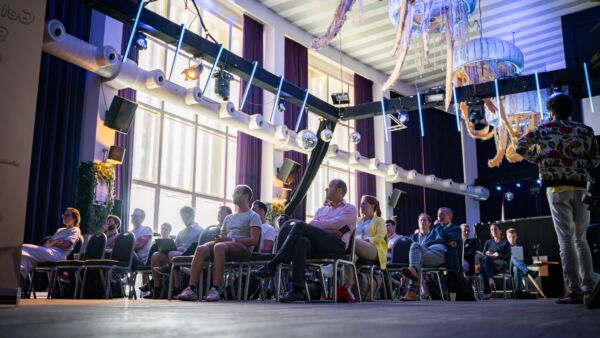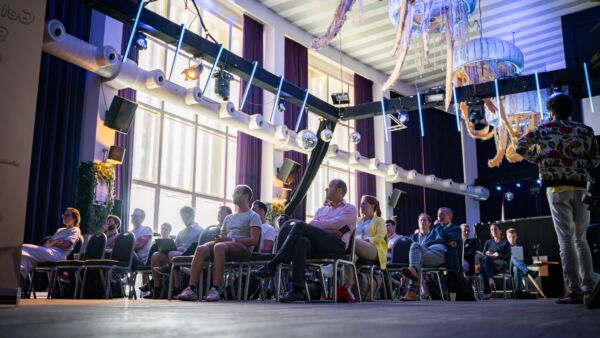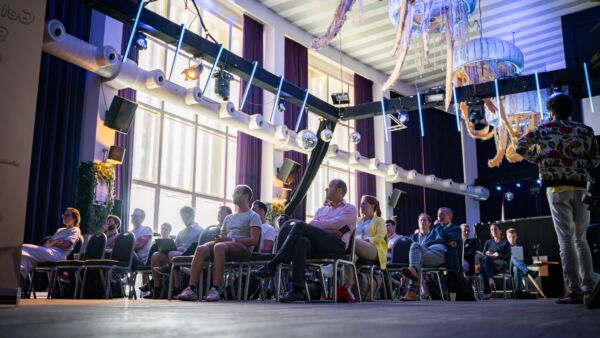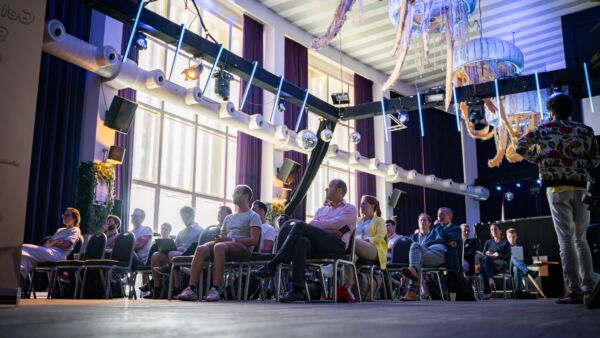 Back to overview
You start your new company with just a screen and a dream, and the next thing you know, you have a whole team working for you. Are they the right people to help your company grow? How do you manage them? Our speakers on HR Day at our Start it @KBSea acceleration event had lots of good advice on how to get it right. We also had a special announcement for Start it @KBC startups!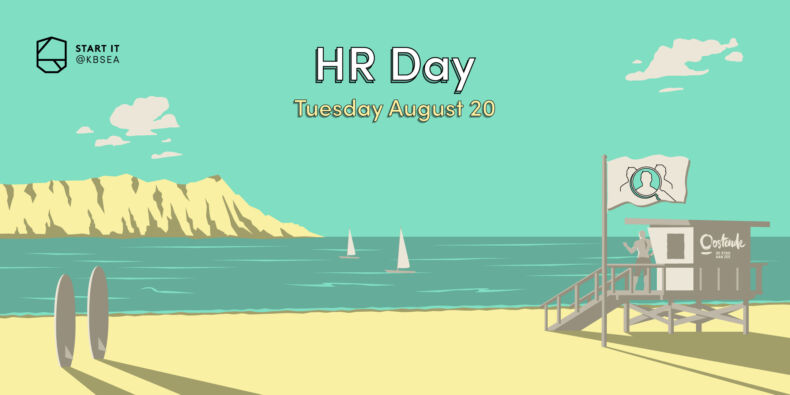 When it comes to HR, you should fail to prepare, then prepare to fail
Starting out with the right people can make or break a young company. Start it @KBC's Johnny G. Mills (JGM.io & AlterEdu.be) gave an interesting overview of what startup founders need to talk about with their first employees. Here's some of his key advice: it all starts with the hard talk that saves lives: the shareholder agreement. It's important to set expectations between founders, and to limit risks before they exist. You need to start with a culture of communicating openly about difficult things. This isn't established overnight, but is a daily process. As the founding team your behavior, attitude, structure, use of language – all matters of standards – will sow the seeds for all who join the company at a later date. How you act when the going gets tough sets an important example. As hard as it is to change your own habits, imagine changing the habits of 5, 10, or 20 other people. This gets more and more difficult because your influence only reaches so far, and you're drowning in work yourself.
The bottom line: clear communication with everyone in the company is essential. Communicating well saves time and reduces risk, prevents stress caused by ambiguity, and increases engagement and trust.
This is how to win the war of talents
Iman Lamrani of IN-Consultancy shared some practical tips and tricks on how to win the war of talents and hire the best people for your team. To start with, always ask yourself the question: does this person fit into my company culture? Will he or she still fit in when we go from being a startup to a scale-up? It's about so much more than their CV. Even if their experience doesn't tick every box, ask yourself, is someone coachable? Do they have the right soft skills? Maybe someone seems like the right candidate today, but won't be in two years. It also take six months for someone to stop "acting" when they start a new job and show you their true colors. And millennials are hard to retain for more than three years.
But don't stress: Focus on your current strategy, and be really clear on what you need. Then establish a common vision, goals, and challenges and hold each other accountable to achieve outstanding results together. Get rid of consulting expenses that don't give you back double your investment. But don't be afraid to take on some freelancers that help you bring in money quickly with minimal training as you build your team.
Announcing our partnership with Oracle
And last but not least: in the morning of HR day at Start it @KBSEA we announced our new partnership with Oracle! Leading business tech company Oracle chose us to anchor their global Oracle for Startups program. Start it @KBC startups will benefit from mentoring by Oracle's tech experts and get more opportunities to grow and to scale up. By joining forces, we'll amp up innovative technologies that make our lives easier and have a greater social impact. It's a win-win-win!
Fashion tech startup Macty, the recent winner of the EURid innovation award, is already part of both Start it @KBC as well as Oracle for Startups. "The programs are extremely complementary," says founder Susana Zoghbi. "We can count on inspiring workshops and mentors from both sides. We've also had the opportunity to pitch at absolute world class conferences and events, and take part in co-innovation with tech leaders that we as a startup can only dream of."
Curious for more business insights from Start it @KBSea? Then stop by our event in Ostend this week for tips and advice on sales, money and much more!