Entrepreneurship
12 February 2020
5 min
Helping gaming startups conquer the world: the story of Cybernetic Walrus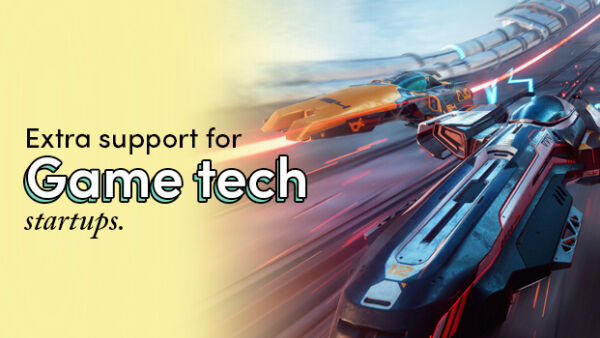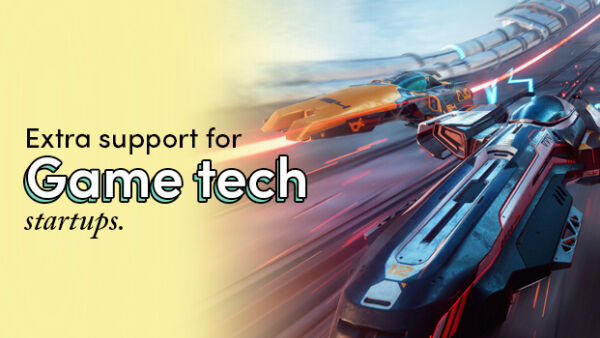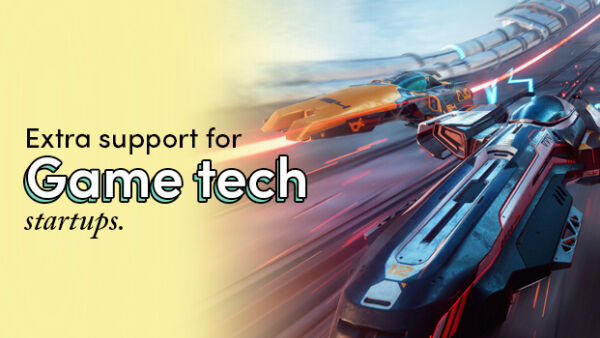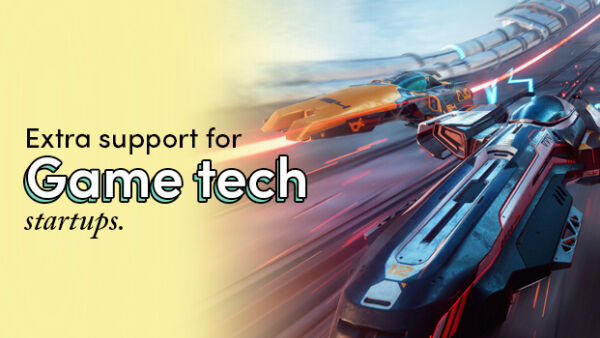 Back to overview
The game tech sector is on fire. Over the past years Start it @KBC has mentored 25 game tech startups, 18 of which are still active. As a startup accelerator, we want to support game tech startups better than ever. That's why we're joining forces with gaming accelerator DAE Studios! Cybernetic Walrus is one of the startups that has already benefitted from the support of both Start it @KBC and DAE Studios. Founder and CEO Mike Coeck shares his story on breaking through in game tech.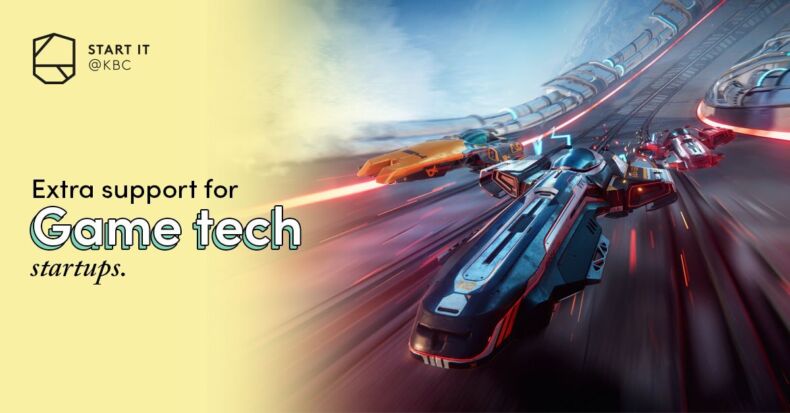 How to survive as a gaming startup
While the gaming sector is booming in Belgium, a lot of startups are struggling for survival. Cybernetic Walrus has experienced this first-hand. Even though the company developed its first game, prize-winning Antigraviator, in 2018, the development of its own games isn't the company's first priority. "During our internship at Howest college we worked on Antigraviator as a sort of independent startup," says Mike. "That's when we actually took our first steps towards entrepreneurship. We learned a lot from that experience: we discovered pretty quickly that nothing happens by itself. Afterwards we found a publisher for the game, and things really got rolling. But it's true, to survive as a gaming startup you have to diversify your activities. That's why we've already created several games as well as VR, AR, and XR applications and 3D visualisations for companies."
Among other projects Cybernetic Walrus has already created a VR virtualisation of the cleanroom for innovation hub imec as well as the Rentel offshore wind farm off the coast of Zeebrugge in Belgium. "That gives us the revenue stream we need to further develop our own games," says Mike. "You can count on us releasing more of our own games in the future."
Both feet on the ground
Cybernetic Walrus will soon launch the pre-production of their new game Rise of Humanity, a strategic rogue-like deckbuilding game. Mike's company raised fresh capital for the project at the end of last year. "Thanks to that extra support we were able to expand our team, and in fact our first employee started right after we launched," says Mike. "Today we already have six employees on our payroll. As a founder you have to learn how to delegate more and more, you can't keep being a jack-of-all-trades."
The company sees itself growing, but remains modest and down to earth. "We have big ambitions, but we keep both feet on the ground," says Mike. "We don't want to get ahead of ourselves."
Tapping into untapped potential
Cybernetic Walrus doesn't have to be an exception: the gaming sector hit a turnover of 93 million euros in 2018, more than double that of 2014. So aside from this rising star there's definitely potential for other gaming startups who want to make it in this sector. That's exactly what Digital Arts and Entertainment Studios (DAE Studios) wants to support together with Start it @KBC. DAE Studios is a spinoff of Howest college in West-Flanders, initiated by its Digital Arts and Entertainment programme. The programme was declared "Best Game Development School Worldwide" two years in row by influential digital artist platform The Rookies. Through the collaboration with Start it @KBC, gaming startups come into contact with big companies faster, and use their technology to boost the innovation of those companies. This in turn gives gaming startups the resources they need to develop their own games.
Mike shares how he first came to Start it @KBC, and also benefitted from the services of DAE Studios. "I wanted to start a game studio, but I didn't know how to start a business," he says. "I've always worked as an employee. What do you need to start your own business? Where to begin? You can find out a lot by reading about it online, but of course there's also a lot of practical issues to deal with." He got in touch with Start it @KBC through an exhibition stand. "Start it @KBC invited entrepreneurs like us to pitch our story, and if they were interested they offered incubation. We were one of the startups that were selected." Mike found Start it @KBC's workshops on what you need to start your own company very useful. These were followed by a programme with DAE Studios, which acts as an incubator to help game tech companies start up. "The fact that Start it @KBC and DAE Studios are really starting to work together to give new game tech startups a foot in the door with big companies can only be seen as a huge added value," he says.
Are you a gaming startup (to be)?
Mike predicts that the partnership between Start it @KBC and DAE Studios will make it easier for freshly graduated gaming fanatics to bridge the gap to starting a successful business. "It's by working together that the Belgian gaming sector can really break through," he says.
Are you a gaming startup looking for support? Then you have until the beginning of March to apply to be one of the new batch of Start it @KBC startups. Together with partners like Telenet, DPG Media and Accenture, DAE Studios will be on the jury to assess the pitches, and will also help select the startups who make the cut afterwards.
Who knows, this could be your big break! Sign up here today: https://grow.startit.be/applynow