Stories
Tips & tricks
15 April 2020
7 min
How to Make the Most of Uncertain Times: startup tips on #WisdomWednesday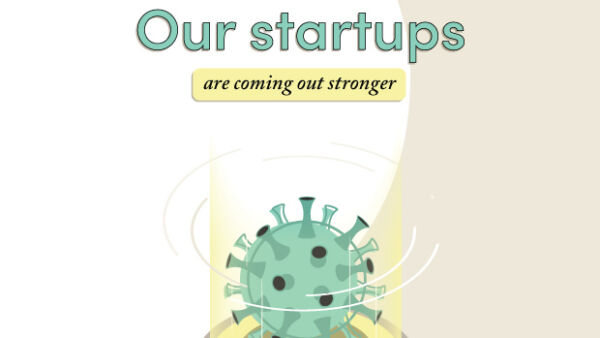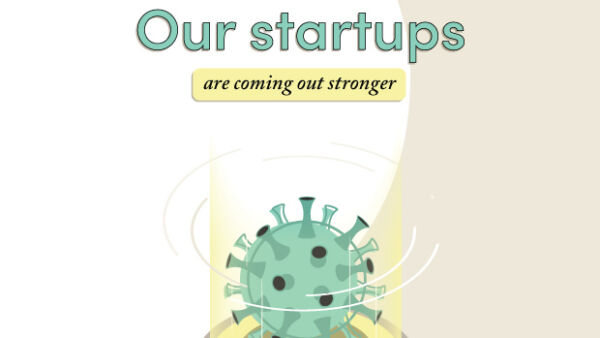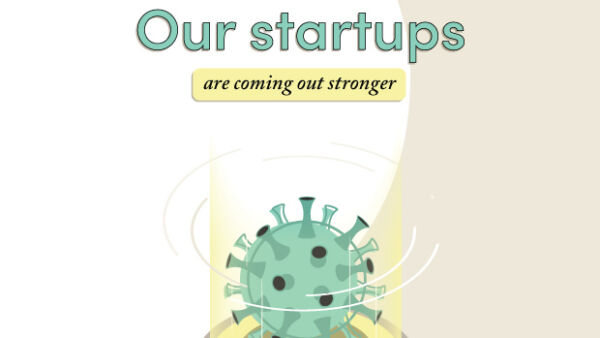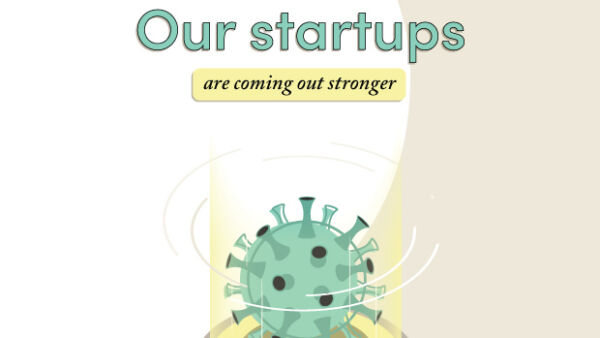 Back to overview
We're on uncharted territory with COVID-19, so we need all the wisdom we can get. Starting two weeks ago, Start it @KBC is posting a new blog every Wednesday packed with tips and tricks to guide you through these trying times. This week we've gathered all the hard-won lessons our startups have learned lately on how to face these new challenges, based on their initiatives and what they've been sharing online. Read on for their take on how we can all come out stronger on the other side.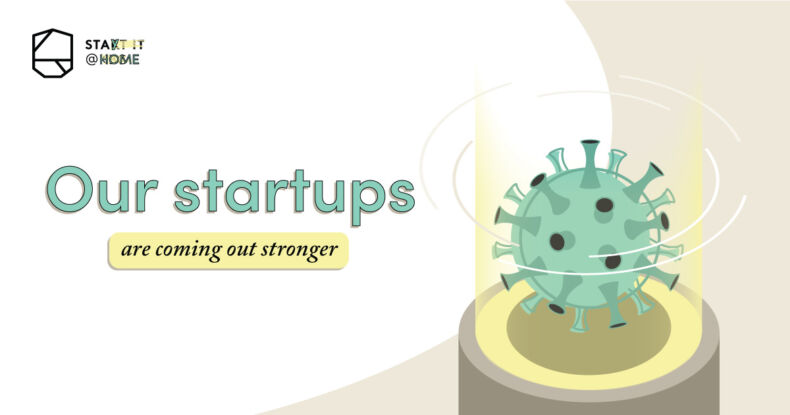 Be kind to yourself & look for new opportunities
At Start it @KBC we're seeing that entrepreneurs are grabbing the chance to keep improving. It's all about taking lessons from the past while going full force towards the future, right? Settlemint's Els Meyvaert advocates "compassionate entrepreneurship," her number one survival strategy for startups. "Looking back to what you did before isn't important right now. We can evaluate later," she says. "Right now it's about looking ahead, about putting all your guts, creativity and proactivity into getting your team, your customers, your partners and everyone else you can have a positive effect on through this situation safe and healthy."
"Well-organised prospecting and sales are even more important than usual now."
Startups are also making good use of this opportunity to fine-tune certain processes. From marketing and admin to communication, and yes: even sales. Though hard selling is a no go these days, it's still a good idea to test how to make your sales future-proof. Chances are that you have a little extra time on your hands right now, so seize the moment! "Most companies have to step it up to hit their goals and stay financially healthy," says Salesflare co-founder Jeroen Corthout. "Well-organised prospecting and sales are even more important than usual now."
Other Start it @KBC startups are gathering lessons about how to run certain aspects of their business more efficiently: onboarding for example. "This whole situation has made us realise even more that our software system should be so easy to understand and implement that a company could onboard itself without any physical interaction or meetings," says Bart Broothaers of Unova, an integrated blockchain solution for supply chains. "This is something easier said than done in our case, but it's a good goal to work towards." Education startup Eduvik agrees: "Maybe it's time to look at offering additional online tutoring sessions, although it won't be easy to make this change," says CEO Pieter Minnebo.
Dare to adapt your business model to the times
In any case, we know our startups are seriously tweaking their business models. If there's one major asset most startups have, it's agility. Start it @KBC startups are no exception, and some have already reinvented their approach. L'arin Cosmetics for example, has shifted part of its shampoo production to making liquid hand soap and lotion. Then there's Conversation Starter, the matchmaking app for events, which now has an online extension. "We've added video calls and created an awesome online networking events platform!" says enthusiastic co-founder Rutger Bevers. "Now everyone can host online networking events with our solution." Another example is Just Russel, who now delivers their personalised premium dog food to your door contact-free. "It's safer and easier for you, and better for your dog. So why shouldn't we?" says co-founder Louis Mortreu.
Support local and sustainable causes
For some startups, COVID-19 is their chance to accelerate the large-scale adoption of their innovative product or approach, especially if they can make use of the trends and shifts created by the pandemic. That includes a cry for more sustainability. This crisis has a clear message: we must live and consume differently. The heartfelt appeal of major retail chains has been loud and clear: "Buy from Belgian webshops!" Start it @KBC startup askOLI has developed a web app that shows you at a glance whether a webshop is Belgian. The company is responding to the recent call by dozens of retail CEOs to make sure you do your online shopping locally these days.
The startup COSH! adds that sustainable shopping goes beyond buying local. "We're calling on consumers to not only find out who they're buying from, but also what they're buying," founder Niki de Schryver explains "Ask yourself, are products you buy from Belgian retailers actually made in Belgium? Are your clothes or shoes made for a future in a circular world, in which we reuse our raw materials? Are they sold at a fair price? All things to keep in mind!"
"Europe has finally recognised that circular products are the only solution to keep the planet liveable for our children"
Startup JuuNoo has also proven to be undefeatable: the creator of 100 percent circular wall systems just raised 1.5 million euros and is excited to play a sustainable role in boosting the Belgian and European economies. "Europe has finally recognised that circular products are the only solution to keep the planet liveable for our children," says CEO Chris Van de Voorde in a media article. "The construction sector plays a key role in that evolution. Our walls can drastically reduce construction waste not only in offices, but also in schools, care centers, hospitals or retail buildings. "
Help fight the virus
Apart from sustainable initiatives, startups have been a driving force in creating the solidarity we need to keep everyone going. Initiatives like Hoplr, which now hosts 400 thousand Dutch and Belgian families on its platform, prove more than ever that there is a need for community. You can use the platform to reach out for help during isolation, or to find out where you can offer help in your neighbourhood. Meanwhile, Wheel the World, a global resource guide for travellers with disabilities, is partnering up with hotels interested in showcasing their wheelchair accessible rooms. "We've also launched a series of talks with interesting characters from the disabled community as well as yoga and wellness sessions for wheelchair users," says co-founder Álvaro Silberstein.
That brings us to ALMA.care., the Health as a Service IT company that aims to empower healthcare customers through remote health monitoring. "With the support of the Belgian 'data against corona' taskforce, we are collecting COVID-19 ECG data to train a COVID-19 algorithm. That way we can turn every smartphone into a digital COVID-19 screening tool," says founder Kris Sienaert.
And we haven't even mentioned all the other startups that either help fight the virus locally or make a huge difference with healthtech. Want to get a full overview of how startups are contributing? Check out this roundup.