Stories
News & events
22 August 2019
5 min
How to sell like you mean business: Lessons from Sales Day at Start it @KBSea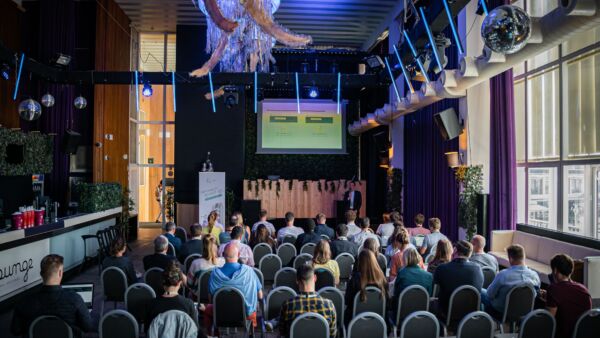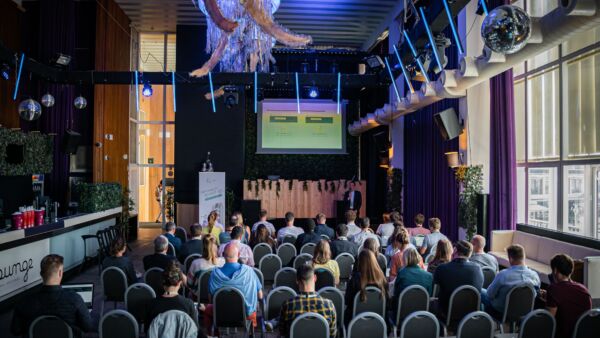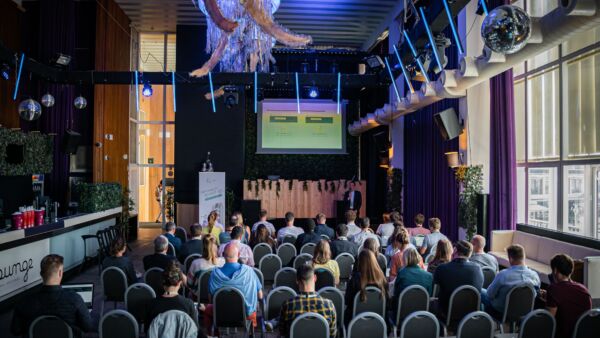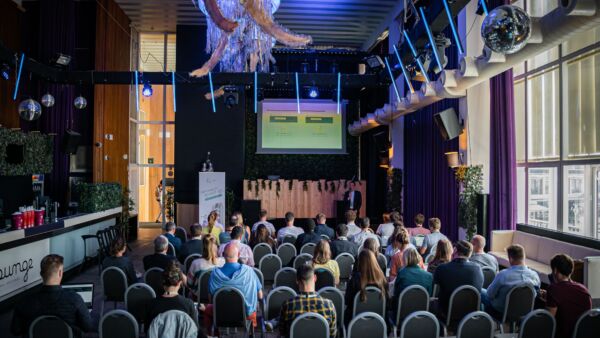 Back to overview
Once you've developed your game-changing product and put together your dream team, you've got to rev up your sales to make it. Thankfully we could count on the expertise of our Sales Day speakers at Start it @KBSea for tips on how to accelerate your sales and learn from others' mistakes.
This is how you do sales
We started out the day with some solid advice from sales guru Michael Humblet (Chaomatic) on ramping up your sales. He told us we should be following the 4 steps of selling: attention, trust, structure (give customers peace of mind and options), and no friction.
Yes, we live in a time where trust is everything. Sales deals are made on the basis of trust, not stats. So to sell your product, you need to create relationships. And to take generate more volume, you need to automate relationship building. A common mistake startups make is having a sales hero culture: giving too much power to sales people. But your business shouldn't rely on just one person! Change the model to 50% inbound, 50% outbound, and build a marketing machine that builds inbound while the sales team does outbound. The inside sales/sales development rep prepares the quotes and the sales team closes the deal. That way you don't suffer from the fluctuating business you get with a model where one person does all the calls and you spend all your time preparing quotes.
You can also help drive sales by implementing a "freemium" sales model with free and premium product tiers, but keep in mind that there's always a price to pay for giving stuff away for free.
And finally: founders who do sales should also learn to accept the "No's." You'll get a lot of them, but don't let it bring you down.
Foster your growth through automation and more

Founder and growth hacker David Van der Auwera (GrowForce) shared some valuable insights on fostering your growth through automation and experimentation. His advice? Use chatbots, because they offer lots of advantages: greeting people when they land on your website, landing page or app, providing immediate responses to simple questions, and allowing inbound leads to correctly qualify themselves. The clear added value of implementing chatbots to your website or digital support is that they scale the ability to be helpful to the people who are already dropping by. Don't invest in all-in-one systems, rather use a network of tools. Growth automation 2.0 happens across a network of tools and technologies (decentralized automation).
Experiment and find out what works to convert potential customers and users on your website. Don't do everything at the same time though: try out one campaign, measure everything, iterate and move on to the next. Through A/B testing for example.
How be customer-centric as a startup or scale-up
Matthias De Clercq (nexxworks) taught us how we can weave customer centricity into your company's DNA. Because by putting the customer first, you can build more relationships and sell more, right?
It all starts with three big questions you should ask yourself, whether you're a startup or a scale-up:
How do I connect with the customer?
How do I stay connected to the customer after I find and land them?
How do I add value (and keep doing it)?
Customers keep raising their standards. For example, next-day delivery used to be a big plus, now it's expected. Change is a constant and customers have more options than ever as technology and business models keep evolving. We do everything we can to connect to customers by segmenting and building personas, but customers have also become very adept at ignoring us.

The solution? The customer journey: predicting where the client is and what he or she is going to do so that you can respond to that. You look for points of contact with the customer so that you can adapt to the input you get and structure your company accordingly. How do you improve your customer experience? First, ask questions. Get familiar with customer metrics like the Net Promoter Score (NPS), which measures whether people would recommend you. A good NPS is one that is higher than that of your competitor. Use customer feedback to adjust your business model: for example, Coolblue used to have problems with the end-customer delivery of their washing machines, which they did through an external distribution partner. Customers weren't satisfied, so Coolblue stopped subcontracting delivery. That's how easy it can be.
Curious for more business insights from Start it @KBSea? Drop by Ostend today to get tips on getting money for your startup, mind-blowing demo days and a beach BBQ!