Entrepreneurship
6 May 2020
7 min
It's not all bad news: these sectors are thriving in the post-corona era #WisdomWednesday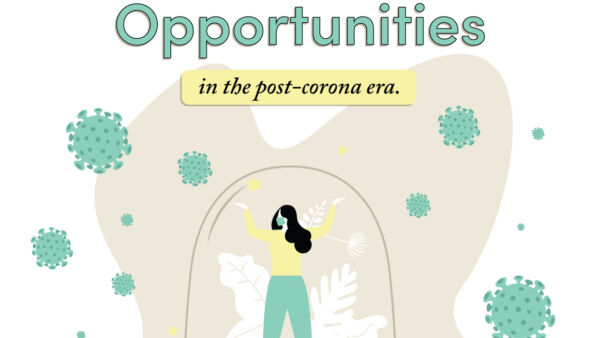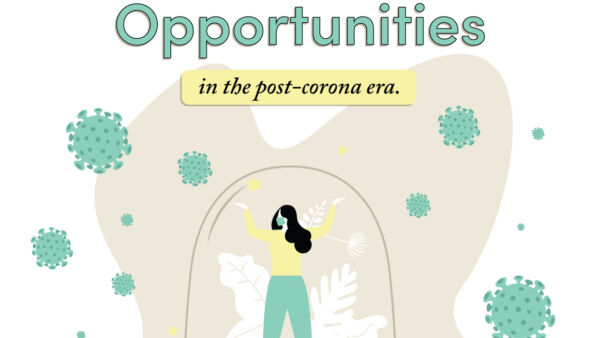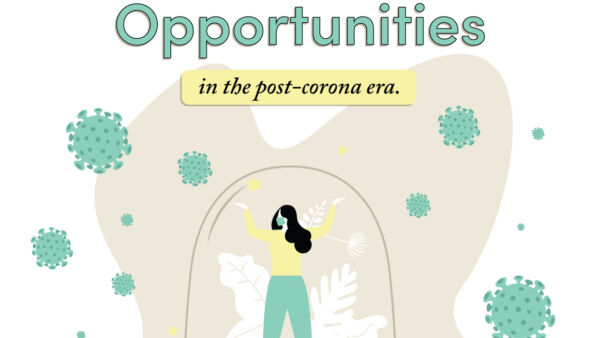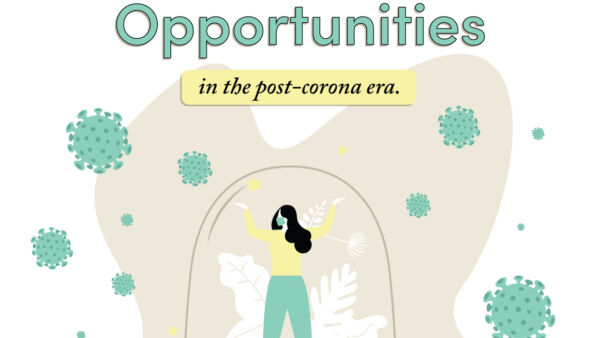 Back to overview
The global economy has taken a big hit from the pandemic, and we have a long road ahead of us to get certain sectors back on track. But there's been some good news too: corona has accelerated changes that some companies are already perfectly positioned to harness. Recently we started sharing insights into navigating the post-corona world every #WisdomWednesday. This week we'll tell you which sectors are booming these days, and which startups are seizing their moment.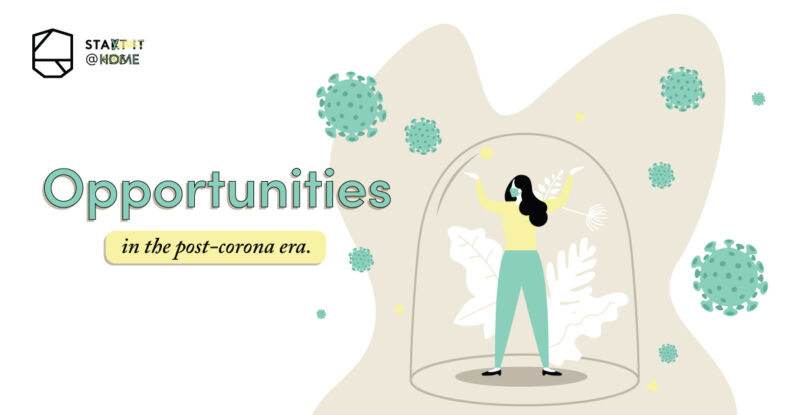 #1 The boom in health tech
Belgium is proud to have one of the best and most innovative healthcare systems in the world, so it's only natural that this sector has always featured prominently as part of Start it @KBC's support for startups. The corona crisis has shaken the sector up to say the least, creating huge challenges and also new opportunities. The whole way we approach healthcare is changing entirely, and from a more "safe than sorry" mindset.
Of course the first thing we're thinking of right now is physical health. One of our established startups is Fibricheck, the app from the eponymous startup that detects irregular heart rhythms early to prevent strokes. Then there's Galenus Health, a newcomer in the Start it @KBC community which is developing an app to help people suffering from chronic sinus or lung problems manage their symptoms and medication. And have you already heard of the Medical Cloud Company? This newly selected Start it @KBC startup has developed a tool to provide constant real-time follow-up of patients once they're released from the hospital. Of course there's also our terrific trio alma.care, abel.care and into.care, which each take a unique approach to making healthcare more accessible and manageable. If you're having chronic sleep problems possibly caused by apnea, your doctor would normally send you to the hospital for a sleep test. Luckily the startup Ectosense has launched its state-of-the-art home sleep testing wearable so you can get to the bottom of what is causing those missed z's from home! And let's not forget the health of our furry friends: PathoSense puts cutting-edge health tech to work to track down all viruses in veterinary medicine using revolutionary DNA/RNA sequencing technology.
There's more to health than our physical wellbeing though: we also have to think of our mental health, which we've seen is at least as important. The pressures of confinement have brought mental health to the forefront, and we're very thankful to several startups, including Moonbird, for that. On top of their handheld tool to guide breathing exercises, this startup has also organised a series of webinars with mental wellbeing experts to help people hang in there. Also be sure to check out Talkeezy, an online platform that offers accessible professional therapy to those who need it.
Hell, there are too many to list here, but one thing is certain: health tech has never been more important in the future of data-driven healthcare and prevention!
#2 Here we are now, edutain us!
Digitalisation has gained some serious traction due to COVID-19. Having the whole family at home means that somehow people have had to pull off working and attending meetings while trying to keep the kids educated and entertained. Karaton does both in one go, helping 6-12 year-olds learn with fun reading and writing games that parents can monitor through their web platform. Kids that need some extra help can get support from Eduvik, the biggest tutoring network in our country, which created a digital extension to meet the corona challenge! There's also Helloprof, the platform that hooks you up with the perfect teacher, from primary level to higher education. They're also available online to help you get on your lockdown learning. For big kids, one startup making learning easy is Nextbooks, which turns higher ed textbooks into interactive learning tools, making those dusty tomes come alive with integrated live chat.
But it's not just those crazy kids who are in need of some edutainment. Our startup Crimibox has been selling their edge-of-your-seat detective game boxes like hotcakes during lockdown. If you're looking for some mentally stimulating entertainment online, check out CrazyGames, the best source of FREE high-quality browser games for young and old. They add new games every day so you'll never get bored!
#3 Food of the future
While we're on the subject of health, there's also a growing awareness that we have to take care of ourselves by consuming healthier food. If that also helps us contribute to a greener, more ethical world and increase our efficiency, that can only be a win-win!
It makes sense home cooking made a major comeback during lockdown, but that doesn't mean we want to spend all day on it. Thankfully we can count on our saviour, mealhero! They deliver frozen fresh meal kits with a smart steamer that cooks your meal to perfection all on its own. It even keeps track of your meal stock and relays it directly to your app. With all of us so health-conscious these days we're also sure to see increased demand for organic and plant-based foods. Enter Davai, a startup that makes vegan dumplings to show how versatile healthy, sustainable food can be. They are making us fitter one tasty bite at a time! Also check out Chalo, who create funky food products using sustainable ingredients from around the world. Their "Lockdown Essentials" package is bursting with organic superfoods, and they also offer heavenly chai lattes to sip in your living room. Yum!
Yes, just because you have a busy life as an entrepreneur, doesn't mean you have to go back to fast food. Instead there's aslo DJAR, which dishes up unique healthy meals for events and companies all in one gorgeous jar.
What other sectors do you think are going to be the new hot thing in the post-corona era? We'd love to hear your thoughts!