Stories
Tips & tricks
13 May 2020
10 min
Joyful jobs: finding & retaining your talent post-corona #WisdomWednesday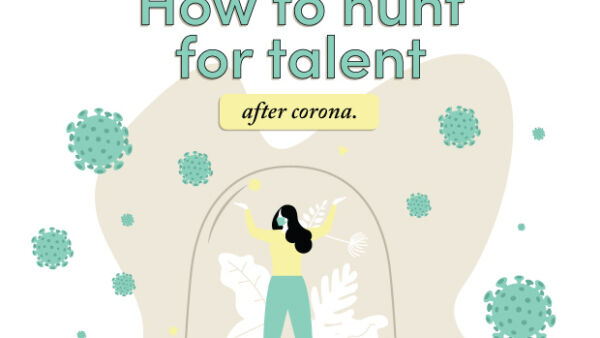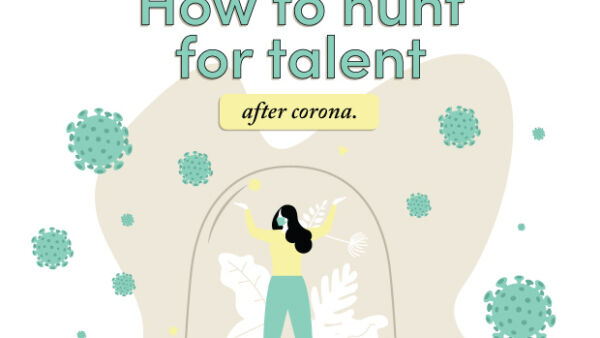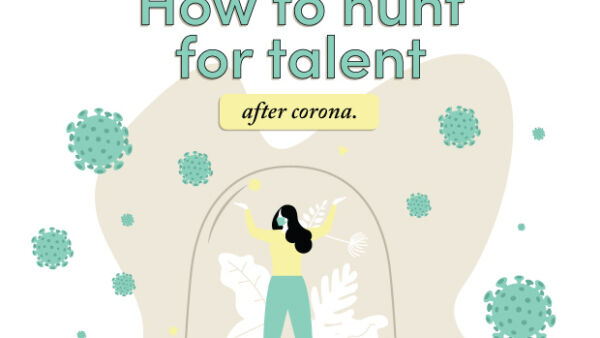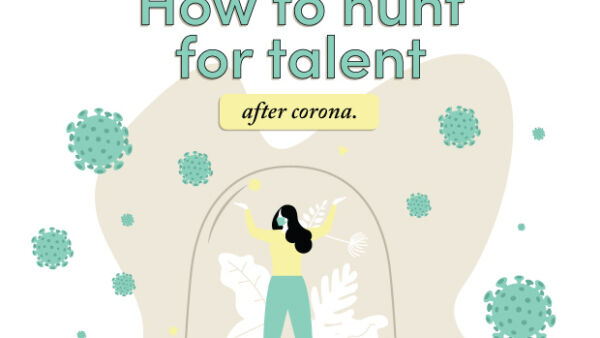 Back to overview
The corona crisis has turned the labour market upside down. Uncertainty has gotten the upper hand, and lots of people have found themselves out of a job. But it isn't all bad news. Instead, let's focus on the future! This week our #WisdomWednesday advice on how to navigate the corona crisis will zoom in on hiring and retaining talent in post-pandemic days. Looking to work for a startup? We'll also let you know which ones are hiring!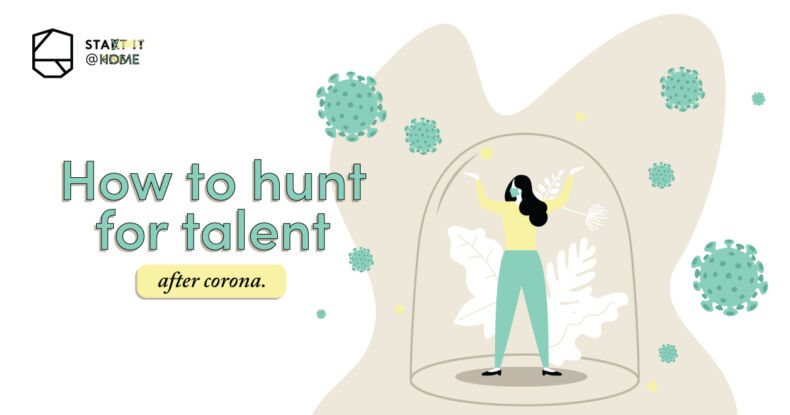 #1 Invest in human connection
You just got a trial by fire of how crisis-proof your company really was, and you're sure to take some important lessons from it. One part of that is looking at how crisis-ready your company culture was. Did the crisis drive your employees apart, or is the team more tight-knit than ever? A situation like this really puts your collective spirit to the test, encouraging either solidarity or a hard focus on self-preservation. This is about trust and communication. As we discussed in our blog on communicating through the corona crisis, company morale can survive tough choices if employees believe their leaders are doing the best they can under the circumstances.
How you handle things from here is going to make all the difference in the long term. This means looking honestly at where things stand and investing in the connectedness between your current employees. People are social creatures, and they need to feel that they belong. There are lots of tools to bring people closer together, platforms that let you do everything from grabbing a virtual donut with colleagues to helping out in your neighbourhood with our startup Hoplr. See how you can support others, whether it's offering help, reaching out, or offering some uplifting words. Stay kind and friendly to others. Everyone is doing their best.
One of the many startups and scale-ups who really gets that is CitizenLab, which also happens to be hiring! They believe that the human connection can make or break your company. Co-founder Aline Muylaert has even said they recruit less on the basis of hard skills than on the extent to which people are passionate about their mission of empowering citizen participation through innovation. Sound like your kind of team? Check out their job openings here.
#2 Set up your flexible & healthy new workplace
The pandemic has made everyone more aware of the importance of being healthy and flexible in every sense. In the first place, of course, by teleworking. We've seen some of the advantages of working from home, like avoiding those horrific traffic jams. So we predict that the business world is going to incorporate it more and more in their way of working.
Those that do end up coming back to the office should only be doing that if they're in the best of health. There's also going to be more attention paid to hygiene than ever before: that tablet or keyboard at reception for registering visitors is probably going to get the boot, and everyone's going to need a bit more space to keep up the old 1.5 metres, or protect themselves with plexiglass.
JuuNoo, the startup that creates circular wall systems to cleverly compartmentalise spaces, pivoted quickly to help companies corona-proof their offices. They are doing this together with stand builder and interior decorator Franken. Their walls can be easily removed and endlessly reused, intelligently and sustainably responding to societal changes that buildings constantly have to adapt to! And since they are riding the wave of current needs, JuuNoo is growing pretty fast. To help them keep up, they're looking for new team members! Interested in joining their cosy gang? Check out their open positions here.
#3 Seize new opportunities to get the best talent on board
Start it @KBC recruitment marketing startup Tomorrow.be did some research on the impact of COVID-19 on the business world. They found that 40 percent of the surveyed startups and scale-ups were putting their job openings on hold. Half of the remaining companies were leaving their open positions up but not creating any new ones. Both employees and companies are waiting to see what happens. This is a completely new situation for everyone. What can we be sure of these days? Unfortunately, many of the profiles that were passively looking for new opportunities have become available due to unforeseen circumstances. Meanwhile one out of two candidates is still looking passively.
What did the crisis of 2008 teach us? That companies that have continued to recruit have seized the opportunity to appeal to the right talent from the pool of newly available candidates to use it to power their own growth and position. To seize the best talent out of today's candidate pool, focus on building your online presence to reach new candidates looking for opportunities either passively or actively. The pre-corona fish pond has been topped up with fresh, hungry new fish. It's the perfect moment for startups to reel in some ultra-talented new employees and add some extra expertise to their team. Especially those profiles that were most prized in yesterday's war for talent. It's an extra chance to get some profiles on board that have previously helped companies overcome difficult times or startup challenges.
Lest you think corona has created an employment desert, there are companies thriving throughout the corona crisis that even hired people during lockdown! Take blockchain startup Settlemint for example: they just added two new members to their growing team last week. Pozyx, which creates positioning solutions based on ultra-wideband technology, is also actively hiring to accelerate their growth. Want to work for a startup in full expansion that cares more about your personality than your resume? Check out their jobs here.
#4 Get ready for a new era of tech
Digitalisation has never accelerated as quickly as it has in recent weeks, that much is clear. It was the best digital litmus test businesses in our country and beyond have ever seen. As automation speeds up to a frenetic velocity, contrary to what a lot of people may fear, we will not all be replaced by robots. There will however be a huge surge in the need for technical profiles. We've got a whole bunch of those to share: Geckomatics, which builds AI-powered mobile mapping systems, is looking for machine learning engineers. Meanwhile Effitrax smart telematics has got a whole caboodle of IT and also some sales openings up its sleeve. Then there's relocation specialist Smooved, who needs some peeps to help with IT development (and also with operations, sales and marketing) pronto. QustomDot is also looking for technical staff to help produce their quantum dots through ink development, synthesis and deposition techniques like photolithography (we don't know what that means, but if you do, you might have a job!).
#5 Hire future-proof via the right channels
So how and where are companies supposed to find all those hot profiles? The most important thing is to know where your target audience, the people you're looking to hire, are hanging out. Startups and scale-ups clearly prefer searching for talent via digital channels. According to research by Tomorrow.be at least 73 percent of startups are focused solely on this, with half of those betting on Facebook and 85 percent on LinkedIn to target the right audience. So reach people where they are: online. A lot of marketing budgets have been scaled back due to the corona crisis. Squeeze the most out of yours by putting your efforts online. Tomorrow.be's campaigns show that your reach will be up to five times larger than with the same budget pre-corona.
Besides online presence, video marketing will also give you a lot of bounce for your ounce. Why? Ninety-five percent of messages transmitted by video stick in your mind, while only 10 percent of written messages do. On top of that there's a lot more engagement, reach and interaction. Ninety percent of startups and scaleups surveyed believe in the power of video to strengthen their company image and attract the right people.
Curious about all the Start it @KBC startups that are hiring? Check out all the latest updates here!
This blog was made possible thanks to the tips and cooperation of Start it @KBC startup Tomorrow.be and our partnerJobat. Do you have any open positions you're looking to fill? Post them for free on Jobat!