Entrepreneurship
13 December 2019
4 min
Need some ingenious Christmas gift ideas? Check out these 5 original gifts and support an innovative startup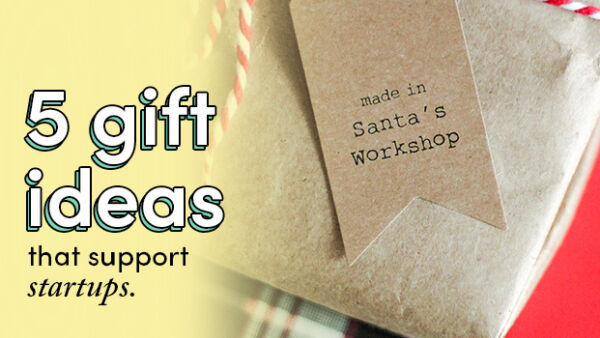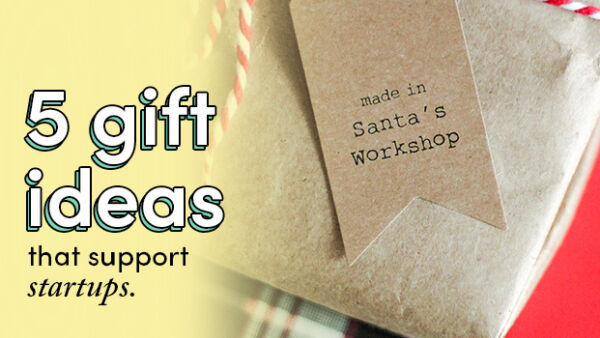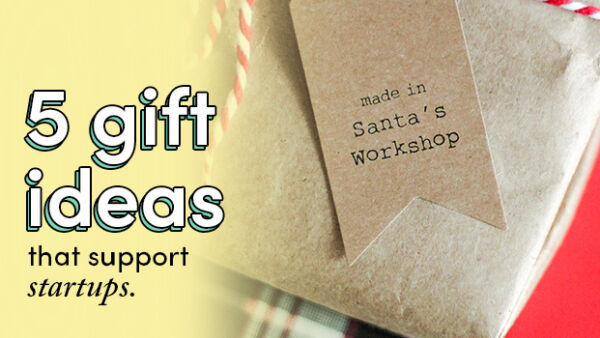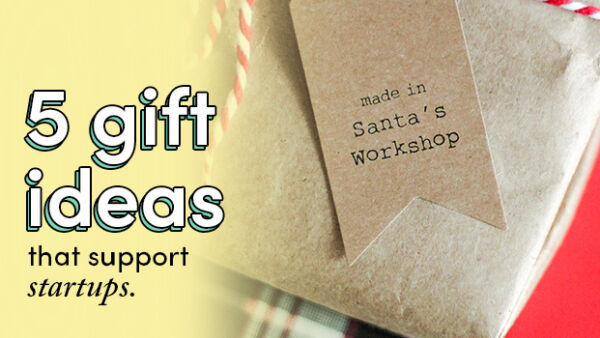 Back to overview
So Christmas is almost here, and you're still stuck for gift ideas. Maybe you're toying with the idea of buying someone yet another necktie or candle. Stop right there: we've got some out-of-the-box new ideas that will surely wow your peeps (some of which you can actually put in a box). And the really cool part is, you'll support an innovative startup at the same time!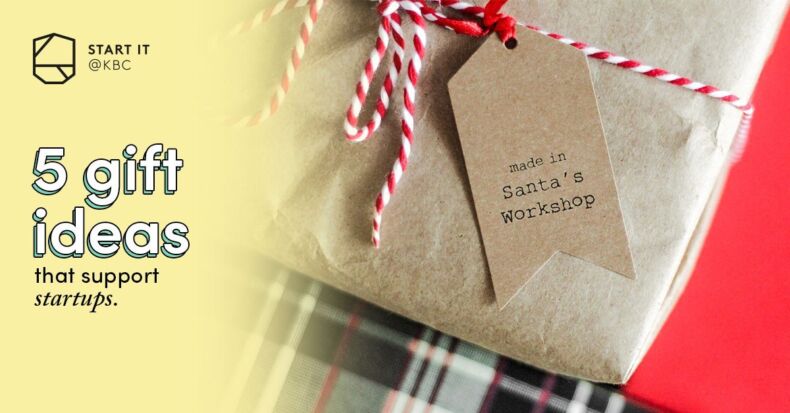 #1 Life (and Christmas) is like a box of chocolates
Want to give an original gift of guilt-free yumminess? Here's something that really sends the message that you care about someone and you want them to stay healthy and stick around for a long time. It's perfect for family and friends, and just as appreciated by business contacts and workmates.
With the choQola experience box you can whip up your own delicious and creamy "happy bites" in no time! So what makes this chocolate so special? It's dairy, lactose, gluten, soy, refined sugar and additive free – leaving just 100% natural good stuff!
> Check out the choQola experience box: €17 on www.choQola.be
#2 On cloud nine with Wolk shirts!
Treat yourself or your loved ones to the best shirts around. Wolk combines high-performance materials inspired by active-sports apparel with original styles designed for urban life. Responsible, ecological top quality button-downs and t-shirts that keep you looking sharp from morning to night. You can get all the details about their unconventional fabrics on their website, but it comes down to: no odour, no wrinkles – no worries!
> Buy the Wolk merino t-shirt: €75 on https://wolk-antwerp.com/
#3 Get jolly with Gingerwald and NONA June
What better way to feel festive than with a tasty drink? How about one that doesn't come with a hangover? Gingerwald and NONA June have got you covered!

With Gingerwald you can end the year on a juicy note with a temporary juice corner at your workplace for two weeks. They'll fill it twice a week with delicious cold-pressed juice shots. It's the dose of healthy goodness your team needs after a year of gorging on pizza and Red Bull to meet their deadlines! And don't they deserve it?
> Gingerwald juice bar: get a quote here. Or get your favourite someone a monthly juice subscription here.
To keep the party going, you can give your friends and loved ones a beautiful bottle of NONA June, one of the world's first non-alcoholic spirits. It's the ideal present for those who would enjoy a tasty natural alternative to gin.
> Check out the 70 cl bottle of NONA June in Christmas gift package: €29,90 on www.nonadrinks.com
#4 Happy ears by Decilo
Each ear is unique: your left ear is even different from your right ear! That's why Decilo makes custom fit earplugs made for different uses with the latest 3D technologies. Is your loved one an avid concert goer? A fanatic swimmer? A frequent traveller? What better gift than protecting their ears! A personalised gift for a special person, 100% made in Belgium. And we haven't even told you about the Decilo experience, where you'll have the chance to discover your own unique ears in 3D.
> Get a pair of earplugs: starting at 84€ on www.decilo.be (5€ coupons for Start it @KBC members!)
#5 Power your merriment with Bolt
What if you could light up your Christmas tree in a way that helps save the planet? Bolt is the first energy platform helping to make Belgian energy truly sustainable. With Bolt you can buy the energy for your home or office directly from local, green producers. You can see their names, faces and stories on Bolt's website. So you know exactly where your energy is coming from, and where your money's going to.
> Calculate your green energy costs on www.boltenergie.be
So which gift strikes your fancy? In any case, Start it @KBC wishes you a merry Christmas and a game-changing new year!