Entrepreneurship
8 June 2020
4 min
Partner Insight of the Month: selling in a crisis by Oracle for Startups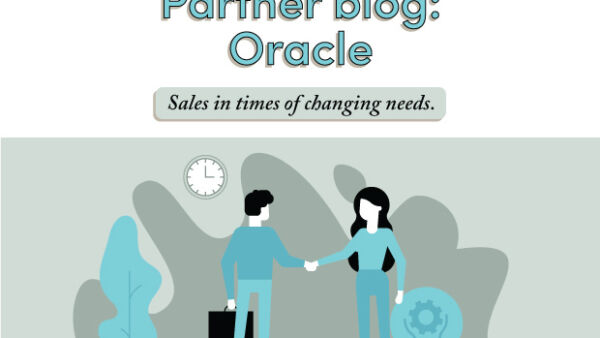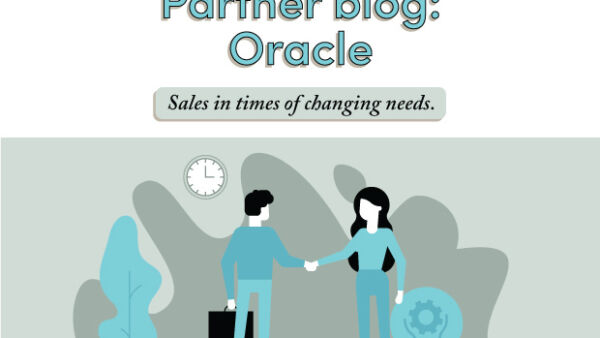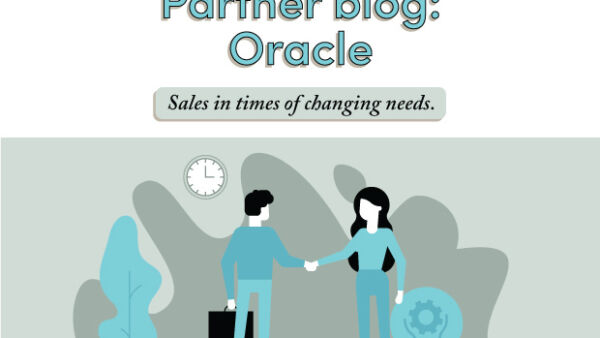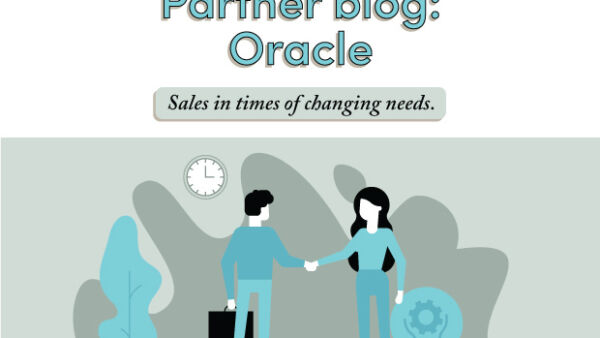 Back to overview
We're continuing to share valuable content to support your startup success from our wonderful partners. Today we have a timely article from Max Dunhill, EMEA Business Development Lead at Oracle for Startups, which connects startups with innovative cloud technology to drive their growth. He has some hard-earned insights to share about doing sales during tough times. Here's his advice based on what he learned during the 2008 financial crisis: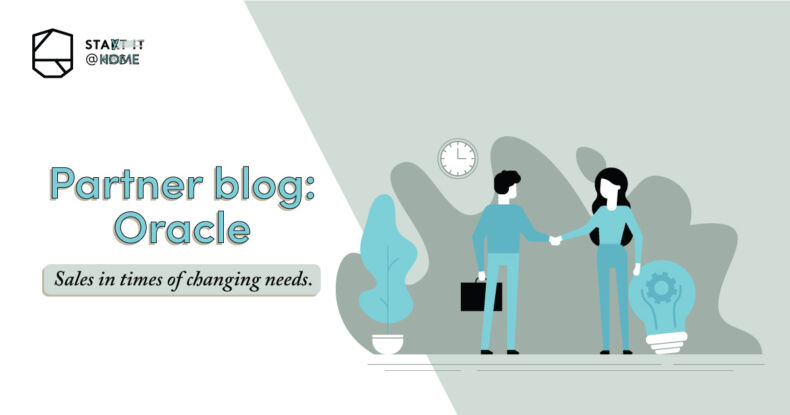 The consultative approach
Max had an eye-opening experience when he was trying to do door-to-door sales in the middle of the last recession. After delivering his pitch, he was quickly rebuffed. The potential client pointed to a foreclosure sign on his front lawn, saying "Why am I going to buy your product when I'm being forced to sell my house?" This opened Max's eyes and shifted him away from classic sales to a more consultative approach: seeking the customer's pain points first and then addressing them with more personalised solutions.
The consultative approach is about interacting with people as a person, not a company. Instead of relying on brand and product features, show your commitment to listening and understanding. As Max says, "I try to listen twice as much as I speak." Listening to customers during trying times shows your commitment to understanding their needs and creates a strong human connection that builds relationships as well as your business.
Another important aspect of the consultative approach is establishing an open line of conversation. Use open-ended questions: the ones that usually start with how, what, where, when, and why. Focus on getting to know the customer, rather than forcing the customer to get to know you. Once you've established open communication, you can get into specifics: the features and advantages of your product or service. When you've shown that you understand the customer's needs, it's more likely interactions will lead to a sale, even if it takes longer than usual.
What about pitching to funders?
Investors are obviously impacted right now as well. Max says his approach to investors has changed, saying, "As a founder, I used to idolise VCs like they were rock stars. Then I realised that often the entrepreneur is the one taking the real risk!" Finding the right fit with investors is a big responsibility for founders, and a decision that will influence both the upsides and downturns of the startup journey.
Starry-eyed admiration is not a sound strategy, and nor is jumping at the first offer. Instead Max learned to treat fundraising more like a sales and marketing funnel: communicate your value proposition and pitch with crystal clarity, and qualify your opportunities with pitch decks and financials. While it may feel daunting to pitch during a tough period, the silver lining is that the increased pressure will encourage operational resilience from an early stage. This resilience will serve your company well as you scale.
John Mullins from the London Business School sums it up perfectly: "The amount of money raised at seed and series A rounds is inversely correlated with a startup's success…Less money raised leads to more success. That is the data I stare at all the time." Investor money is not enough to make a business a success. It's an accelerator of growth, not a ticket to growth in and of itself.
Pick the right partners
Before you go knocking on doors, consider the potential value of a partnership. This is where accelerators like Start it @KBC and strategic partners like Oracle for Startups can play a valuable role: as objective third parties that are invested in startup success, they provide a network of expertise to help you refine your solution and find product market fit.
As challenging as it is to navigate a generation-defining crisis, the startups that will emerge from the other side will be far more likely to succeed. Are you up for the challenge?
Want to learn more about how to keep growing in tough times? Connect with Max and the Oracle for Startups team on one of their upcoming Ask Me Anything webinars.