As a startup, all you really want to focus on is your growth, right? But what do you do when legal issues cross your path? These 5 tips from the legal experts at Monard Law will help you on your way.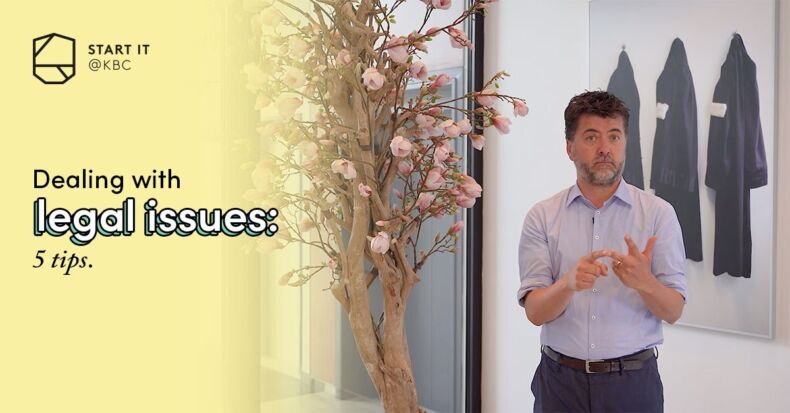 Tip 1: Start with a shareholders' agreement. Starting your own company, is like getting married. And your shareholders represent your lawfully wedded husband or wife. Hopefully things go well, but if they don't, you might be in for a bumpy ride. Luckily, there is a legal framework for when disagreements pop up or when one of the shareholders wants to leave the table. A shareholders' agreement can save you a lot of trouble and help you settle a divorce without things getting messy.
Tip 2: IP matters. Make sure that the IP rights connected to your product or service belong to your company. Did a freelancer, a student or an external partner create something for your startup? A legal contract is essential to link those IP rights to your startup.
Tip 3: Equity is not a currency. Keep in mind that equity is a very valuable asset. Try to initially limit the number of shareholders. For a correct equity split, focus on the future of your company and take into account what each founder is bringing to the table.
Tip 4: Put things in writing. Written evidence is crucial to avoid legal trouble. Signed contracts, supporting documents or emails can be very valuable to a judge before court. Don't have a written agreement? Don't hesitate to send a confirmation email, so that you have all the main principles of the agreement in writing. This email is legally valid.
Tip 5: Ask yourself whether you prefer working with employees or freelancers. They both have their pros and cons: freelancers provide you with more flexibility and less administration, but they are free to organize their work as they see fit. Employees on the other hand, are easier to instruct and supervise. Make sure to take these pros and cons into account before making a decision.