Stories
Startups
20 May 2020
8 min
Post-corona world: sustainability is the future #WisdomWednesday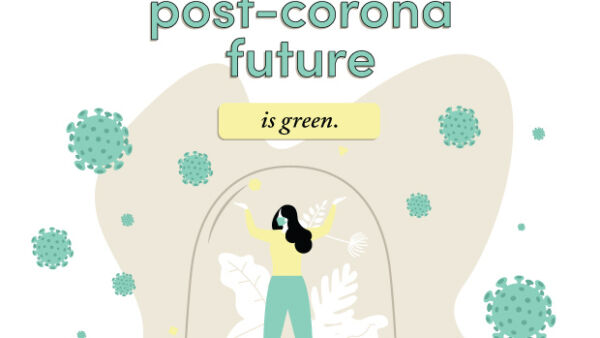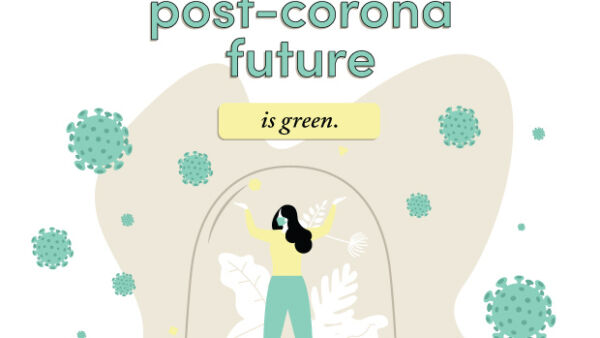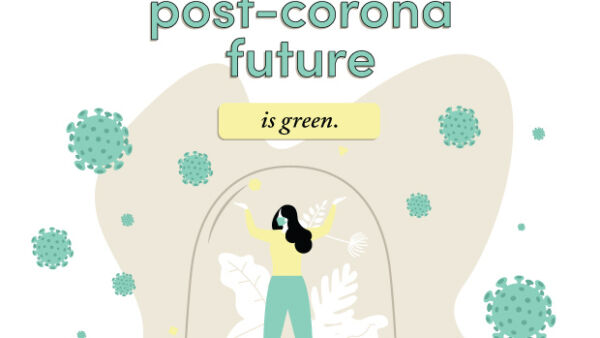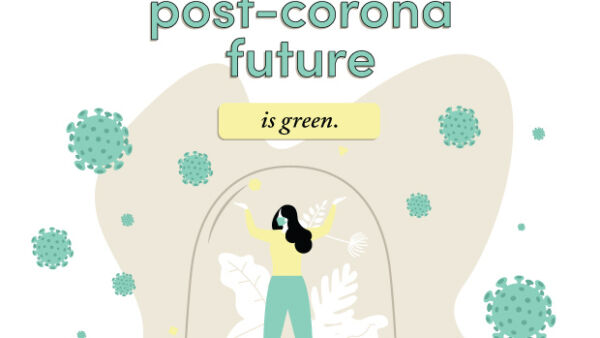 Back to overview
Startups are starting to shift their gaze forward and getting ready to embrace a changed world. One thing is certain: everything is becoming more sustainable. As we wrote in an earlier post, we will live and consume differently after the corona crisis. This #WisdomWednesday we are taking a closer look at sustainable entrepreneurship, including the forward-thinking startups in our own Start it @KBC community.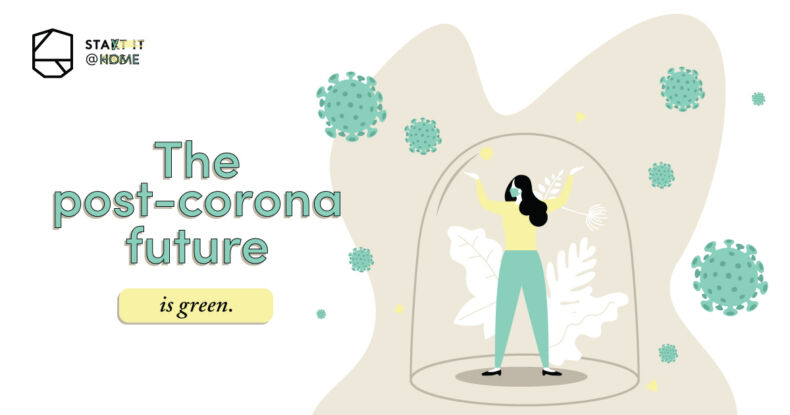 Mobility is going green
Lockdown has been hard, but at least it showed us what the world would look like without traffic jams. Now we're not going to want to go back. The corona crisis has accelerated the shift away from cars and towards sustainable mobility. Sure, we're a little wary of public transport these days. But that doesn't mean we all have to get back on the road with our privately owned gas guzzlers. The new trend is towards shared electric cars and "micro" mobility: bikes and electric scooters. Cities like Brussels are paving the way forward by putting more bike paths everywhere.
Hygiene is also a big concern in this new age, and it goes hand in hand with digitalisation. Digital and in-app payments help us keep our hands clean. Startups that are keeping us sanitary and sustainable include Scooty, who offer free-floating electric scooters on their sharing platform in Brussels and Antwerp. Using their app you can track down, book and ride an electric scooter without touching a set of keys. More of a bike person? You can check out Cloudbike shared bikes in Antwerp and Boom via their app. If you want a little more vroom you can also check out Ellio e-bikes by IntuEdrive, the perfect intuitive alternative to your car. Still need to use the old automobile for now? Then check out Tuutuut.com, the online guide to the fastest, most honest car buying experience.
Veggies will rule the world
We're more aware of our health than ever, and we want to help save our planet too. The hero of the day: the all-mighty veggie. The plant-based food industry is booming, bringing nutritional benefits, helping to fight climate change and maximising our food supply chain. Even fervent carnivores are coming around, with the growth of plant-based meats that have our taste buds convinced.
At Start it @KBC we're ahead of the curve, as usual. One of our spanking new startup members is Foodstorms, who makes plant-based cooking accessible for everyone by preparing meal components like vegan sauces in supermarkets.
Hungry for plant-based dining while supporting your local businesses? You'll find bountiful environmentally friendly dining options on the Dinnergift platform.Finish up your eco-friendly meal with slow-roasted sustainable coffee from Ray & Jules. This Start it @KBC startup has created a special offer so you can enjoy a comforting cup of coffee in the safety of your home. Check it out! In the mood for something a little stronger? See which beer breweries are conserving precious water thanks to our partner Vito.
Sustainable shopping goes digital
Social distancing has had an impact on shopping. It's not surprising that e-commerce has made a huge leap. According to Retail Detail, worldwide e-commerce sales have gone up by 20%, with some countries seeing a rise of over 40%. This leap is accelerating the larger trend towards online shopping, an opportunity our startups haven't overlooked in their quest for sustainability.
Start it @KBC startup COSH! makes conscious shopping easy. They've been helping retailers pivot to e-commerce to help everyone access fair and sustainable fashion online. Besides campaigning to protect the sustainable fashion supply chain, they are supporting their retail customers free of charge during the crisis. Get some virtual retail therapy on their platform, which lets you filter clothing by eco-friendly traits and buying local.
We also have lots of ingenious fashion up our sleeves here in the Start it @KBC community. If you're looking for sustainable shoes, take a look at the snazzy footwear from Elegnano, bringing together innovation with killer style. Or for timeless 100% natural shirts and t-shirts, check out the gorgeous stuff from Wolk. To learn more about Wolk's philosophy, read this article by our partner Flanders DC.
For those of us fashionistas with more practical concerns on our minds, our alumnus, brand activator CityCubes has co-created a website to make sure you never, ever run out of toilet paper. They'll deliver the "white gold" of pandemic times straight to your door so you can put hoarding and bulk buying behind you forever. Take care of all your TP needs at nooitzonder.be.
While you're doing your online shopping, why not support a local club or youth association? Trooper lets you donate money to local clubs without spending an extra penny. A big help when clubs aren't able to hold fundraising events! Start trooping now here. And for those who want to map the ecological footprint of everything they do, register on the app For Good and you'll get simple tips for a more sustainable lifestyle tailored to you.
Sustainability starts with you
The human element is essential to sustainability. Wellbeing has never been more important. It's been an important issue for a while now, which is why Start it @KBC founded the Mental Wellbeing Academy last year to help founders make positive choices for their health and wellbeing.
Of course we're also very proud to see how many of our startups are making mental health a priority. Medicheck is an innovative and humane solution to monitor mental and physical health and lower absenteeism. For employees that need some psychological support, Talkeezy offers an accessible way to take the first steps towards counselling.
A little zen can also go a long way towards keeping your mental balance. Discover what mindfulness and yoga can do with Yoga Time. Namaste!
What changes are you making to become more sustainable? Let us know!