Entrepreneurship
22 July 2019
5 min
Power women pitching in Palo Alto through the eyes of SettleMint & FibriCheck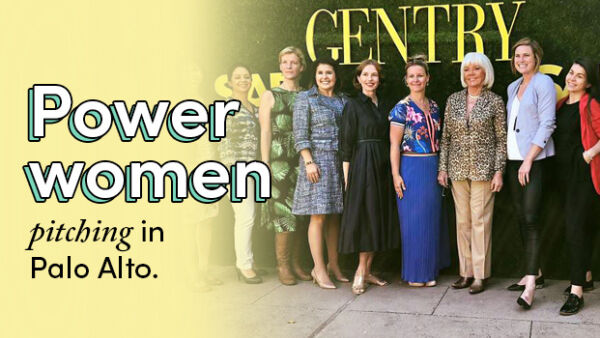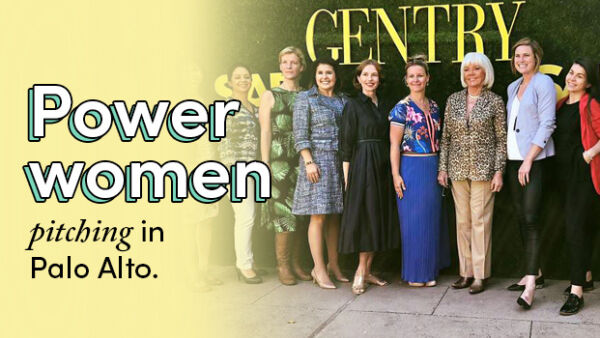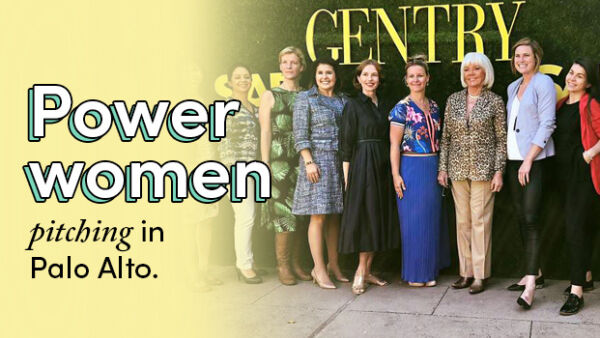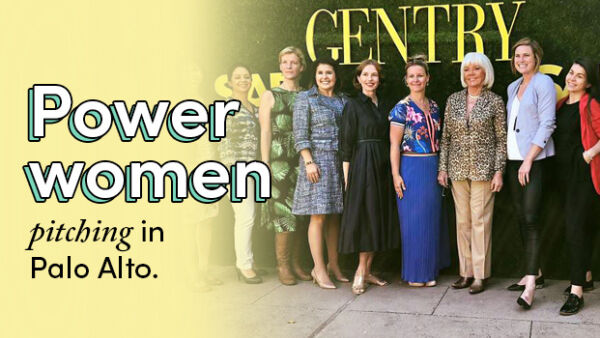 Back to overview
Though tech remains a male bastion, Start it @KBC is proud to support numerous women who really shine in the field. And when we see an opportunity to promote them, we go the extra mile. 10 outstanding female entrepreneurs from all over the world were invited to apply to pitch to potential investors during the Women in Tech Conference held in Silicon Valley. We were bowled over that two of our superstars, Bieke Van Gorp (Co-Founder & COO of Fibricheck) en Els Meyvaert (Marcom Director at SettleMint), made the cut and got to head to Palo Alto! Now they're back, and raving about the experience. They told us all about it below: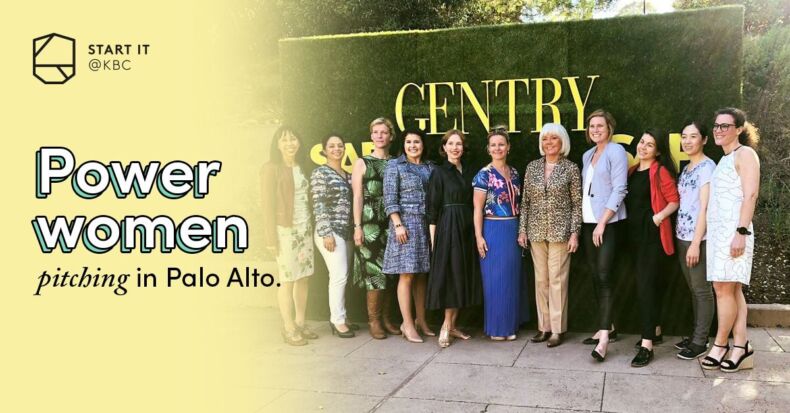 Two different industries, 1 common goal
FibriCheck is a medical tech startup, while SettleMint develops blockchain solutions. Two fast-growing companies from completely different sectors, yet both power ladies had one goal in common: pitching their startup to potential investors and getting one step closer to world domination. Start it @KBC Managing Director Anna Thomlinson explained the importance of internationalizing: "As an accelerator, we help our startups in every possible area, from sales and business modeling to marketing and recruitment. Thanks to our membership in GAN (Global Accelerator Network), we can also offer them great international opportunities on a regular basis. But of course it is up to the startups to grab those opportunities."
Bieke and Els jumped on our invitation to apply for the pitch competition with all its networking and sales potential. Finally, they became two out of only 10 women from around the world invited to pitch for prominent corporate executives, business angels and venture capitalists at the SAP campus in Palo Alto. Els says, "We were the only two women from Belgium, so that made us feel special. And then Silicon Valley is such a completely different environment than what we're used to in Belgium: everything seems possible there."
Bieke felt invigorated by the dynamic vibe that could be felt throughout the event: "You feel so much energy and entrepreneurial spirit, it's everywhere. And people are so open."
Pitching like pros: Know your market, know your audience
Bieke and Els got the chance to pitch to corporate executives (on Day 1) and financial experts (Day 2). But before they took their turn in the spotlight, they were able to practice their pitch to experts from the US Market Access Center, an organization that scouts startups from all over the world and brings them to Silicon Valley. That helped the ladies sharpen their game ahead of the "real pitch." "I didn't really include an overview of market size in my pitch, which it needed", Els says. "Most investors in the Valley are attracted to startups with recurring revenue that can scale internationally. So they're less focused on the innovative aspect of the idea, and more on its scalability."
Bieke also got some good tips to polish her pitch. "I have the tendency to go on too long", she admits. "I don't know if that's a Belgian thing or a Bieke thing. So I shortened my pitch a bit. What also struck me is that you have to tailor your pitch to your audience. The corporate investors on Day 1 showed more interest in SettleMint, while the financials execs on Day 2 were more into our idea."
Bieke's sense of the audience's interest was reflected directly in the results: Els won second place on Day 1, and Bieke on Day 2. Els adds, "It stood out for me that investors look at not only at market size, but also at who the three biggest players in your market are. Then they try to evaluate whether your startup could scale up to compete with those major players."
Quick follow-up is a must
Both women are already returning to San Francisco at the end of this year to further nurture the contacts they have made, hopefully with concrete deals in sight. Bieke says, "I was amazed by the initial enthusiasm, but I'm keeping both feet on the ground. Words are just words, and the true test is of course a signature on paper."
Els was floored by the speed at which people followed up. "Belgium can take notes from that. On Wednesday morning I pitched for five corporates, and on Friday morning I had a follow-up call with one of those executives. The advice that I got there was also: If you meet someone at an event, you should follow up already that evening. I also want to maintain all the relevant contacts I've made. Another thing I noticed was how fiercely people want to help each other." Bieke adds, "Things can go very quickly in Silicon Valley. When you talk to someone, you immediately find out whether they're really interested or not. What you see is what you get, and I can appreciate that."
Sounds like these dynamic dames are just getting started with taking over in the world. Good luck with sealing the deal ladies!