Stories
Innovation
10 August 2020
1 min
Samenwerkingen tussen corporates en start-ups: deze do's en don'ts moet je weten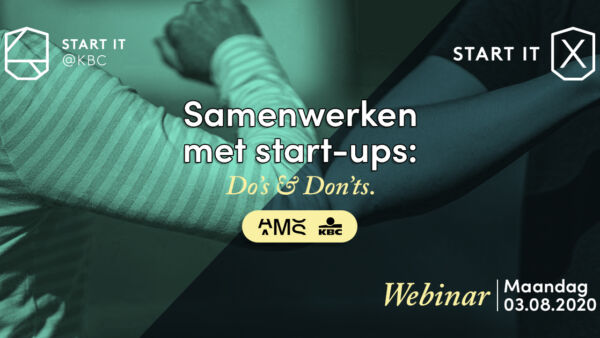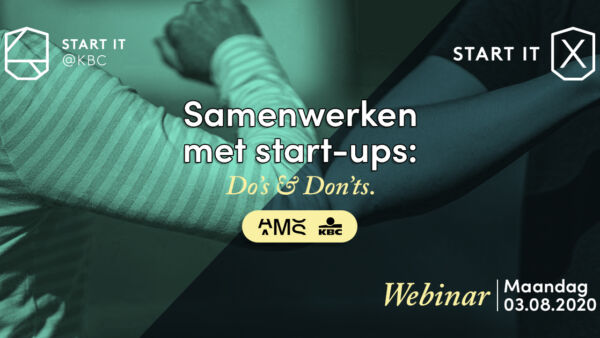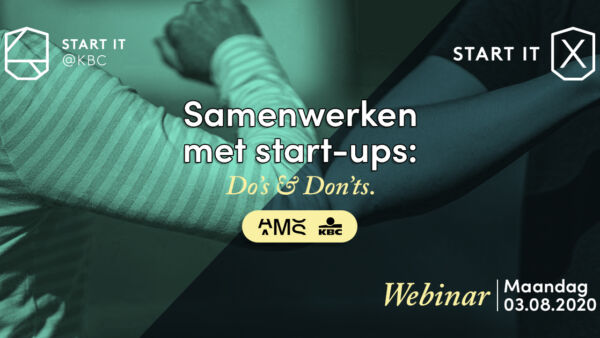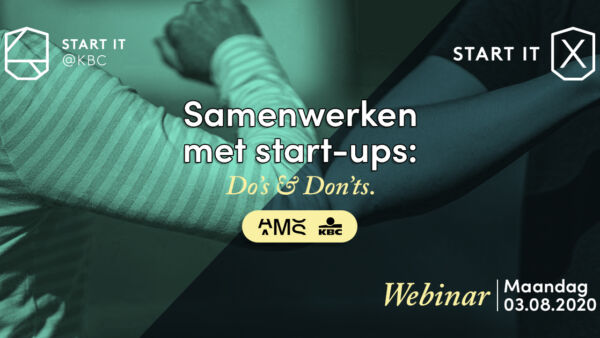 Back to overview
Een corporate & start-up samenwerking opzetten is steeds een evenwichtsoefening. Dat las je misschien al in ons artikel over Daltix. Welke vormen van partnerships zijn er nu concreet en wat zijn de succesfactoren in zo'n corporate & startup samenwerking? Daar ontdekte je misschien meer over tijdens onze webinar op 3 augustus, de vierde in de vijfdelige open innovation reeks die we samen met Start it X organiseren. Kon je er niet bij zijn of wil je een terugblik? Lees dan snel verder!
Professor Vincent Molly en Andries Reymer van de Antwerp Management School voeren al jarenlang onderzoek naar het corporate venturing landschap in België. Ze hebben hun onderzoeksresultaten ondertussen al deels gepubliceerd in 2 whitepapers onder de noemer 'the art of corporate venturing'. Tijdens de webinar lichtte Reymer toe welke vormen van corporate & start-up samenwerkingen vaak voorkomen.
Meer nog, de vele aanwezigen kregen enkele best practices aangereikt, op basis van het onderzoek. Aansluitend kregen ze van Nick Decrock (Bank & Verzekeringen) een diepere blik op 3 recente Belgische corporate & start-up partnerships. Onze start-ups Trooper, Bullswap en Keypoint waren daar voorbeelden van!
Heeft dit je interesse aangewakkerd? Mooi zo, dan kan je de sessie (her)bekijken in onderstaande video!