Entrepreneurship
21 October 2021
5 min
#StartitStories: 5 ways to scale your sales with Market Me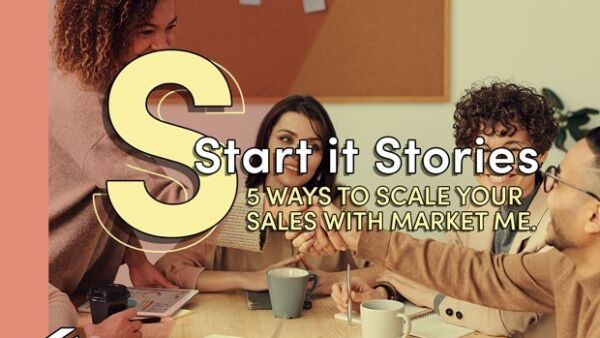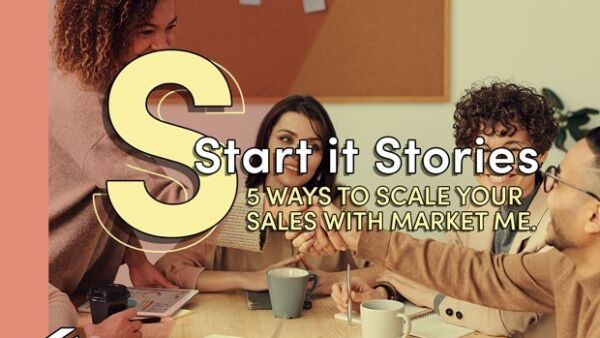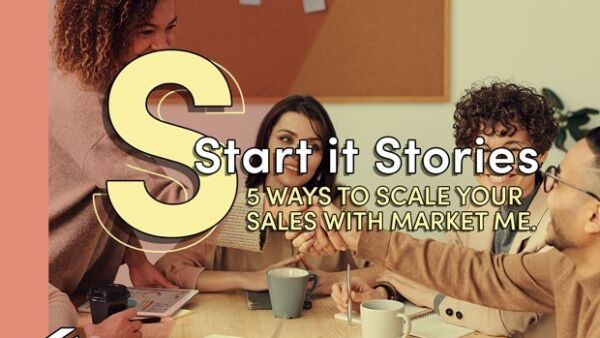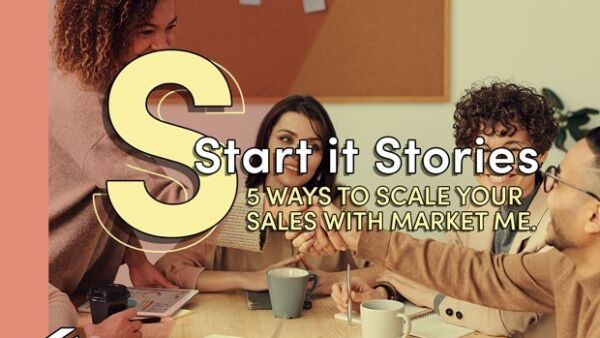 Back to overview
Ready for some exponential growth? Our Market Me program is a unique opportunity for entrepreneurs who want to give their turnover a huge boost. Based on individual guidance by top experts as well as peer learning, it turns your startup into a professional sales machine. But don't take it from us: in this #StartitStories blog three former participants share 5 ways Market Me helps scale your sales.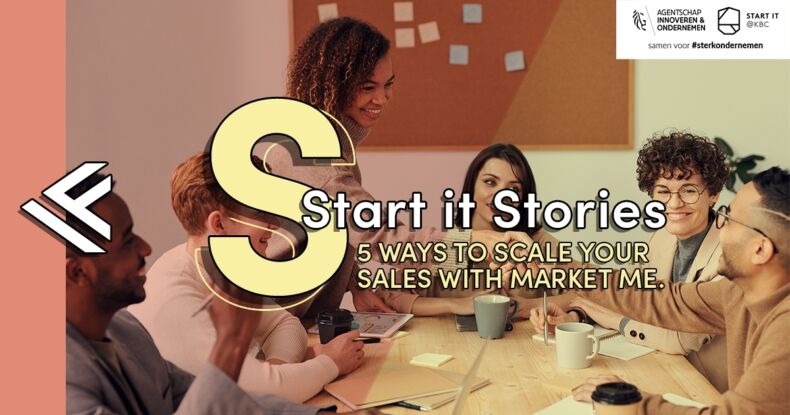 #1 Take a deep dive into your sales approach
The first step to serious scaling is getting a better understanding of your sales approach and how it's contributing to your growth goals. WHOOwine founder Lucia Buysschaert explains: "My top takeaway from Market Me is to go back to your foundations and start from there. As a starting entrepreneur you have so much going on at the same time, that after a while it's good to return to the basics and properly define the Why of your business. This helps to establish clear goals and focus."
By taking a deep dive into your sales goals and how they fit into your broader mission, you'll be on solid ground to take on the methods, tips and tools you need to reach your metrics. As Jean-Louis Weemaes, co-founder and CEO of SkyeBase explains, "Market Me gives more insight into your sales approach and creates awareness of how you can increase your revenue and profits."
#2 Craft a concrete action plan
What's a good scaling strategy without a solid plan? Remember, scaling is not quite the same as growth. It's about increasing revenue at a rate faster than the costs of operations. So it's not a matter of pouring in more resources, but about intelligent action. For that you need a strategy with clear metrics that allow you to track your progress. As Jean-Louis puts it: "You can turn sales into a matter of mathematics, for example if you calculate the results of your sales funnel. This tells you what human and other resources you need to put in in order to clinch a deal."
Market Me helps you craft a concrete sales action plan for the next six to 12 months, and the results speak for themselves. Jurgen Goens of LiLo shares: "We've seen our turnover via the LiLo Platform double compared to last year."
#3 Preparation: still the key to success
Before you deliver your pitch, it pays to prepare properly for each sales conversation. Asking the right questions will help you understand your customer's needs and adjust your offering accordingly. As Jean-Louis explains, "Market Me helped me better prepare our sales talks and ask more questions to really clarify customer needs." The key is asking open questions in the beginning of the talk, something that Market Me goes over in detail. "Thanks to the small group size there was also time for individual coaching on what open questions are exactly, and that really helped us get further," Jean-Louis adds.
#4 Polish your pitch
You customers' time is precious, so it's important to hone your communications to quickly focus their attention on how your product or service can benefit them. Jurgen found that "Market Me taught us how to highlight why our platform is the ideal solution, and also how to attract their interest in talking to us in the first place. We were already pretty strong on translating our unique selling points into unique buying reasons, but now we're even better." Pitching is just as much a matter of listening as talking, he explains: "Thanks to Market Me we feel more confident during sales talks, and we listen more to the customer in order to explain the advantages of our platform for them even better." Lucia agrees that customer input should always be the starting point: "Another main takeaway was not to push too much, just to be yourself and to share your knowledge instead of jumping right into selling. Always put the customer first and go from there."
#5 Be ambitious
When it comes to scaling your sales, there is no reason to play it small. Market Me participants are ready to get at least 25 times their investment back within three months. Jurgen says, "I couldn't say no to that challenge. It is my ambition to make LiLo into the next Belgian unicorn, so our goal is much higher than that." The program helps startups professionalize their sales through individual attention. "I've been to a lot of workshops where the speaker said things that sound really obvious, but then you get back to your desk and you don't know where to start," says Jurgen. "Because of the limited group size Market Me has plenty of time for individual coaching, something startups really have a need for."
Want to know more about how Market Me can help you build your professional sales machine? Sign up for our online info session on October 26th. Program registrations close on November 14th.