Entrepreneurship
2 December 2021
5 min
#StartitStories: Accurat talks smart approaches to fundraising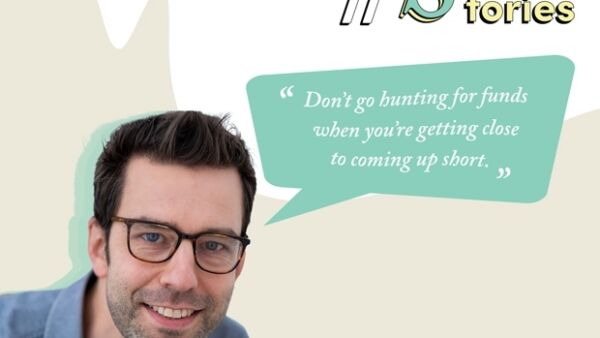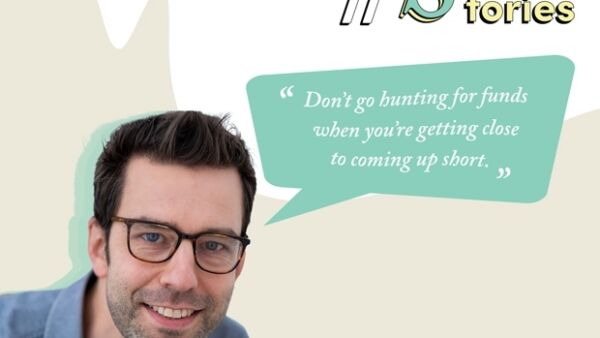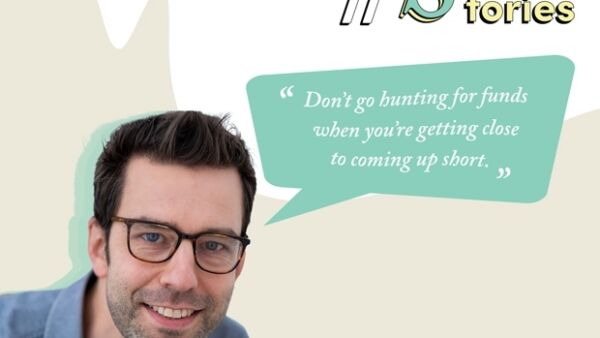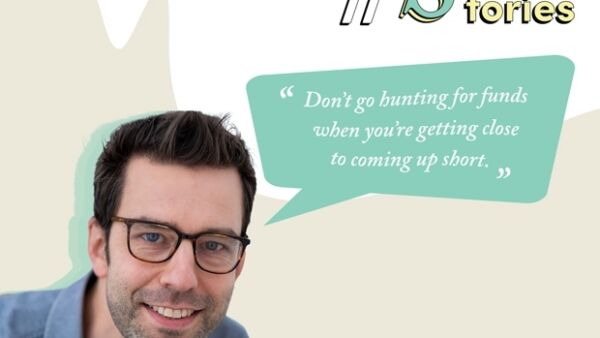 Back to overview
It takes a village to get a startup growing. When Accurat wanted to speed up their growth and fuel their big expansion plans, they looked to the Start it @KBC community for advice on the right way to approach investors. Co-founder Bart Muskala explains how advice from their mentor and partners armed them with smart fundraising strategies.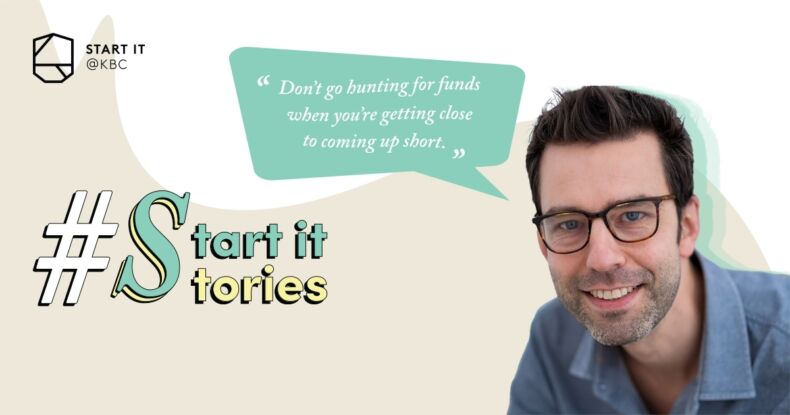 Professional from the get-go
Accurat helps retail companies gain better insights into customers and their behaviour, to make better decisions. "Daltix drives insights around price for example, while we do it around customer behaviour," says Bart. He and co-founder Steven Van Canneyt officially launched the company back in April 2019. "I do sales and business development, while Steven handles the technical development side of things," Bart explains.
Accurat hit the ground running, moving forward at full speed with the two founders and a few freelancers during their first year. But they wanted to grow faster, and had big plans. That was already clear last year when they launched Shop Safe, an app that helped people stay corona-safe by telling them how busy it was at different supermarkets. Accurat joined the Start it @KBC accelerator programme in 2020.
Valuable insights from within the community
Less than six months later, the startup decided to look for external financing. "We started raising money because we wanted to grow faster, not because we didn't have enough," says Bart. "If we had recruited a bigger team without having the funds ready, there would have been more pressure."
That's also what Bart advises other startups: don't go hunting for funds when you're getting close to coming up short. It's important to think through your fundraising approach, and use the right tools and tips. "For example, cash is king, so we always have that covered. We have several clients and a recurring model, and I've always encouraged clients to pay in advance," he says. "If you invoice a whole year of income at once, you have a nice cash buffer. We did that times three. With a bigger buffer we could hold out longer, while we also had monthly income coming in."
Handling cash intelligently isn't the only approach that has paid off for the startup. Mentor Tom Staelens also provided some key advice. "For example Tom introduced us to Salesflare, an extensive blog with very detailed information about finance and funding. He even clarified some of the most interesting passages," says Bart. "Tom's profile is of someone who is very challenging and a good connector. He regularly questioned us, sharing critical concerns and teaching us the right insights. He's had the experience of running a startup himself, and that's the real value of Start it @KBC. It's not just the workshops you can follow, but really the guidance of someone who understands entrepreneurship."
The intelligent approach to funding
Accurat wanted to approach fundraising right from the start, and to be well-informed. "When you raise funds, suddenly you are spending 60 to 70 percent of your time on that," says Bart. "The other 30 percent is focused on sales and customer success, because you also have to maintain your existing clients. At the time our team was pretty lean, so it wasn't an easy period, and we needed all the help we could get. Tom advised us to spread funding across venture capitalists, grants and a bank loan. He also helped us with our rating, so we could hit the negotiating table armed and professional."
To help Accurat's founders prepare, Tom got them in touch with credit expert Thomas Smet based in the KBC office in Bornem, who gave them lots of information about how to approach funding and how much cash they needed. "We started on our capital round in early December 2020, and we just finished raising 1 million euro in total. So it took about seven months. You need to keep that timing in mind when you plan your strategy," advises Bart.
But Accurat didn't just want to rake in some capital: they wanted smart money. That means getting some external expertise on board. That's why they decided to bring on Lorenz Bogaert and Toon Coppens, two investors who are also serial entrepreneurs. "It was our first time fundraising," Bart explains. "We had lawyers to help us with certain things we didn't have enough knowledge of ourselves, and they went back and forth with their lawyers."
So what will Accurat do with their new infusion of funds? "We're going to expand sales in Belgium and the Netherlands, and recruit some more people," says Bart. "We also have our eyes on the rest of Europe, big expansion plans. Since we work with privacy-sensitive data, we're not aiming for the entire world, but for Europe. Today we work with retail companies that have physical points of sale, but in the long run we want to go broader and target advertisers. We want to help them better as well. That will be an expansion of our business concept, so we certainly have big growth ambitions."
Want to know more about what smart advice you can gather from the Start it @KBC community? Check out our 169+ mentors!