Stories
10 October 2022
4 min
#Startitstories: Gus Foods on accelerating & scaling their sales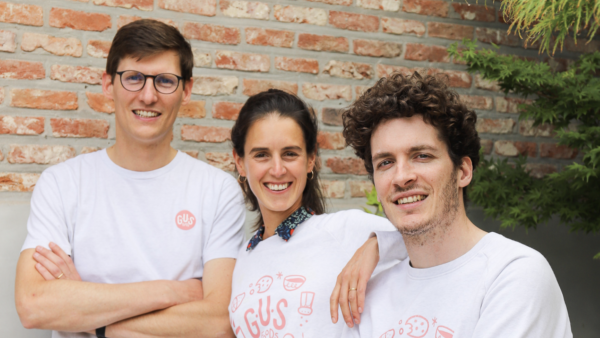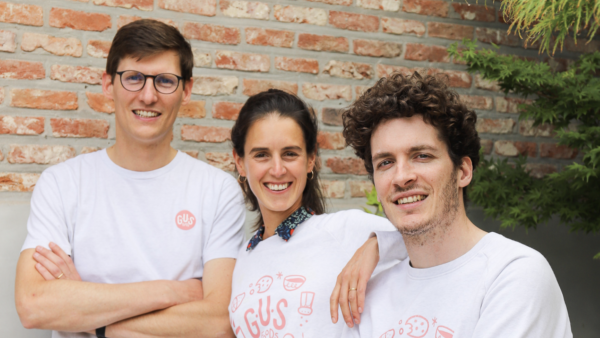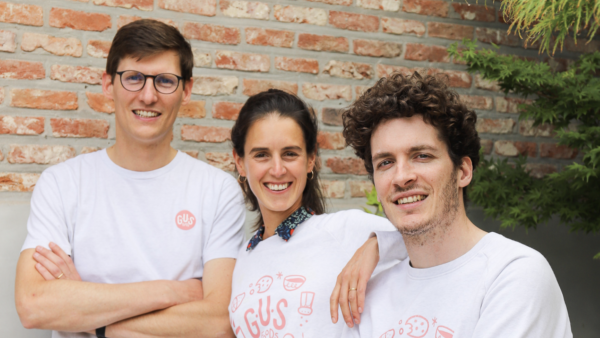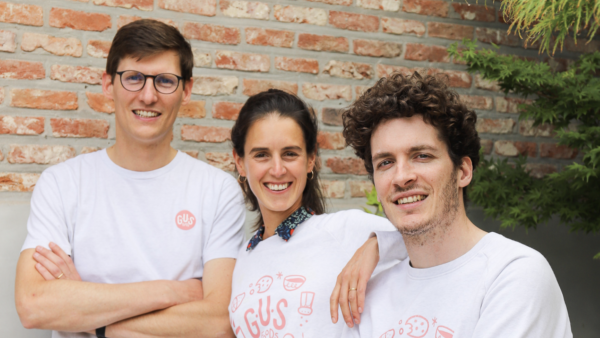 Back to overview
Gus Foods provides offices with smart fridges stocked with fresh, healthy and locally sourced food. Founders Andreas De Ridder and Pauline Geldof joined Start it @KBC in the first wave of 2021, and their business has been taking off ever since. Andreas sat down with us to talk about how they doubled their sales thanks to Market Me.
Expanding the Gus Foods network
Having worked in several office environments, Pauline and Andreas were frustrated by how difficult it was to eat well at work without losing time. "We place fridges filled with healthy and tasty foods and drinks in offices, so that team members always have something fresh and nutritious to eat," explains Andreas. "We've both worked for Delhaize supermarkets: Pauline has experience in sourcing, and I as project manager. So we're a complementary team. When we joined the accelerator we were in the process of convincing our first clients, just after the ideation phase."
Andreas and Pauline applied at Start it @KBC because it has the biggest network. "We wanted to exchange ideas with other startups," says Andreas. "You hear other people talk about the things they're struggling with, and you don't feel alone. The Community Managers have also been super helpful, Aurélien has really done a lot for us. He acts as a sounding board and a mirror.That's what you really need when you're starting out: you don't need cheerleaders, you need constructive criticism. He has experience with startups and you can feel that, because he used to run a startup himself."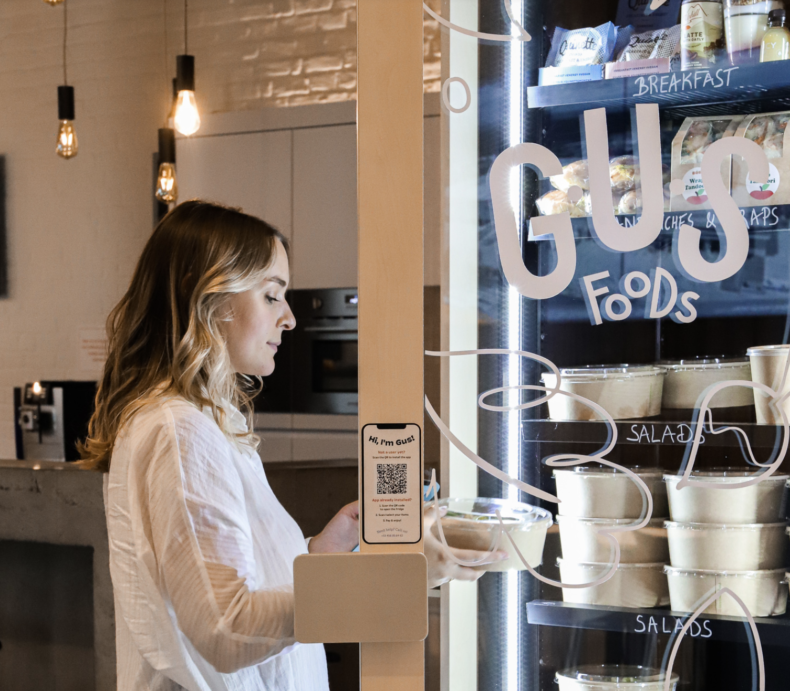 Eager to accelerate sales
At the time Gus joined Start it @KBC, the pandemic was still in full swing. "It wasn't always easy to get clients on board," says Andreas. "We had a lot of talks, which took a lot of time. The first clients were very enthusiastic. At that moment we could already show product-market fit. The question was, how can we scale? How can we achieve our targets?" Andreas and Pauline decided to take part in the Market Me program to give their sales a boost. "We needed all the coaching we could get," says Andreas. "I'm a quick learner, but sales is a process that takes a lot of strategy."

People are familiar with the "unmanned" shopping experience, but a lot of companies have partnerships with their local sandwich shop. "The Gus concept is innovative. That means that we have to educate our customer to some extent to promote our smart fridges," recounts Andreas. "In the beginning we had to figure out how to approach that conversation. Should we start by explaining the concept, of by offering a trial period? What gives us the highest rate of success in convincing the most people in a short period of time? Especially when so many were working from home, which remains a challenge."
Both lessons and results
The Gus founders were happy to get some pointers during Market Me. "If you don't have a sales background, it's great when people explain the tricks of the trade to you," says Andreas. "There is a whole storytelling aspect: can you put into words what you do and why it solves the client's problem, or explain your service and let it capture people's imaginations? It's also very important to adapt the story to each specific client." The Gus team also got pointers about what the process looks like visually. "They showed us different parts of the process, and what questions you can ask or actions you need to take to move to the next phase in the sales process."
In the beginning the founders did a lot of cold calls proposing their service, but they were encouraged to start by asking questions instead. " One of the experts suggested we start by asking whether we can ask the person questions for two minutes," explains Andreas. "Then you ask questions that are relevant for them, which give you a better feel for their needs. It was a small but powerful shift in approach. It made the conversations much more efficient and effective, which was really satisfying."
Since Market Me, Gus has doubled its customer base. They also discovered that existing clients are a great source of new clients. "We just ask them, are there any other companies you know who could benefit from this solution, and we've even gotten two new customers by doing that!"
Want to skyrocket your sales? The next edition of Market Me, the sales acceleration program that helps startups build their professional sales machine, is starting soon! Get more info and register today.
About Gus Foods
Founded in 2020 by Pauline Geldof and Andreas De Ridder
Based in Brussels

Sold over 40.000 meals