Stories
23 August 2022
9 min
#StartitStories: how 8 startups put their dreams on the fast track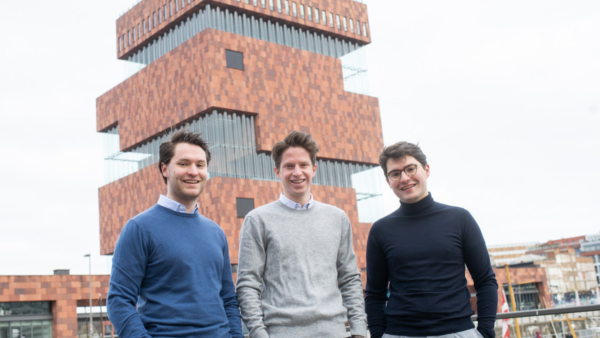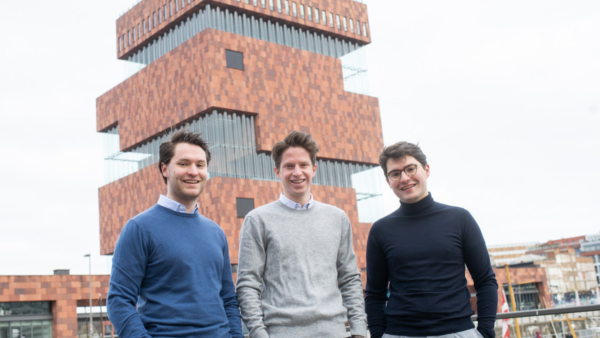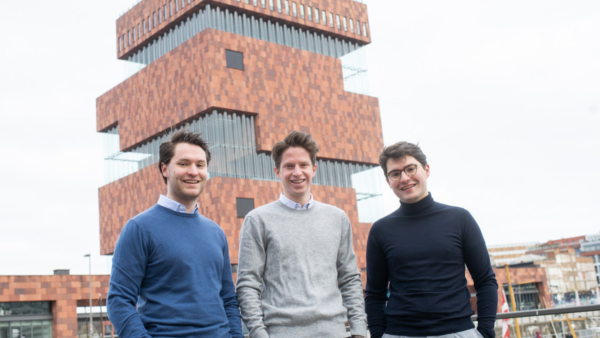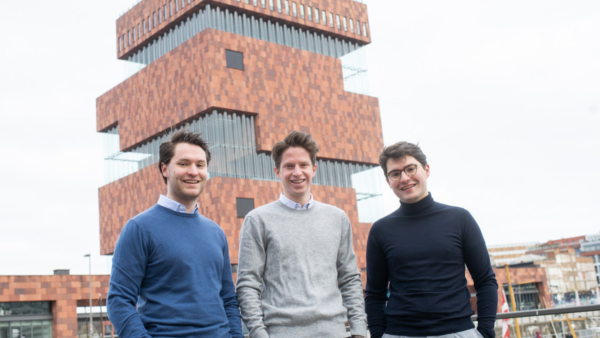 Back to overview
You've heard all about the advantages of joining Start it @KBC, but who better to hear it from than the startups themselves? We talked to the founders of several startups about why they joined the accelerator, what they got out of it and how it helped them grow. Check out these #StartitStories to read about how each startup put their dreams on the fast track:
DEselect: don't stop believing
DEselect develops software that helps SFMC marketers save time on data management. They started at Start it @KBC three years ago, in the very first stages of their startup. Co-founder and CTO Jonathan van Driessen explains that they were attracted by the office space, the mentors, the social network and the workshops.

"We're in a beautiful space here, completely new, looking out over the Schelde in Antwerp," he says. "Instead of being on our own we can interact with all kinds of other people, entrepreneurs in the programme but also from outside, who act as a sounding board." The contacts have been directly useful for their business as well: "Thanks to an introduction here we have a very prominent entrepreneur on our new board of advisors, which is really great," he says.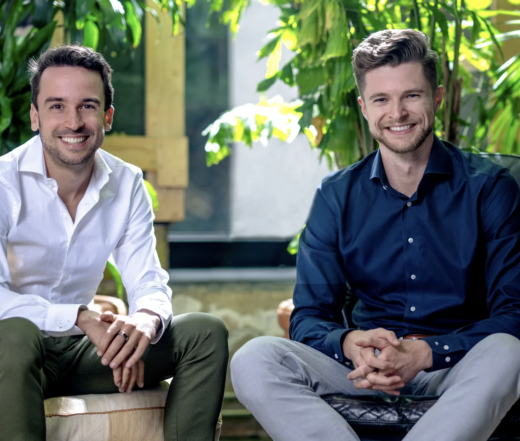 In fact they are so happy being part of a hub that they have stayed on a year after they finished the accelerator programme. Two years later they have gone from two co-founders to a team of 20, and are getting ready to launch an office in the US. "Three years ago I couldn't have imagined we would get so far in such a short time," he says. "If you believe in yourself, work hard and get the right support, you will get there."
Turbulent: ready to go, ready to grow
Turbulent is developing an efficient hydropower plant to provide easy, reliable and decentralised energy. Founder and CEO Jasper Verreydt decided to join Start it @KBC when he noticed "that our team was very much on its own."
He decided that they could use some support, and "Start it @KBC was one of the first organisations that supported startups in Belgium in a structured way to get them to the next step. You work together with other startups who are in a similar phase and learn a lot from each other. There's also this huge pool of companies who have already been through the programme whose challenges you can learn from." Today Turbulent is on the verge of becoming a scale-up. "We've proven our market and our technology and now we're just ready to grow," Jasper says. "We would have never gotten to this point if it weren't for Start it @KBC, which supported us in the early stages and made sure our business plan and market were perfectly aligned."
AYES: guiding the way forward
AYES has developed a solution to help blind and partially sighted people to move around outside, detecting pedestrian paths, zebra crossings and traffic lights. Michiel Janssen and Willem Van de Mierop founded the startup together with Michiel's brother Vincent.
"We were three technical co-founders and we were missing a business-oriented approach," explains Michiel. "If you have a technical idea, I would definitely recommend Start it @KBC to help you develop the business side of things. They have the networking and mentorship capacities to help you stand stronger." Willem also appreciated that the accelerator had no strings attached, and had a great office in Antwerp. "Not only is it a nice office, but you come together with other startups to share tips and tricks and guide each other," he says. "In the beginning we were very hardware-driven, but eventually we started focusing on optimising our software to run our solution on a mobile app. Start it @KBC helped push us in that direction to save costs and raise more funding."
Dressr: scaling in style
Dressr is a circular fashion platform for renting out clothes, partnering with fashion brands to add a circular model to their current business model. "After a few months at Start it @KBC we launched our platform," founder Caroline Baetens recounts. "This was partially thanks to the coaching we received at the accelerator. So voilà, we now have a solution on the market and are currently in the growth phase." Caroline joined Start it @KBC in a very early phase of the startup, when she found herself faced with many questions and challenges. "I was looking for a community of startups that had similar questions, and of course experts to seek out for answers and help," she says. "Start it @KBC is helpful because of all the expertise they have available, not only through the network but also through experts whom you can simply book advice sessions with."
She also appreciated the mental support provided by other entrepreneurs and the business coaches. "Another advantage of Start it @KBC is their physical location, where you can come and work with your team and also meet other entrepreneurs, to exchange ideas with them and form friendships," she says.
Give a Day: the office that keeps on giving
Give a Day is a platform that matches volunteers with charitable organisations to support. They joined the Start it @KBC accelerator in 2019 and have since grown their partnerships eight-fold and their revenue five-fold, making an impact by matching over 50 thousand volunteers. When he was asked why he wanted to join, founder Bart Wolput's first answer was "free office space."
He then nuanced his response: "I wasn't just looking for tables and chairs, but for a community." Although he has learned an enormous amount from the substantive workshops and guidance from coaches, he says the biggest advantage of joining the accelerator is what you learn from other entrepreneurs. "You are there together with like-minded souls, all walking the same path," he says. "You learn an incredible amount from each other, and take on a growth mentality that gets you much further than you would get on your own or in your garage." The office space was pretty nice too, not only the space but the pleasant and professional atmosphere. "And after your year is up, you can stay! It continues to be a real community," says Bart.


TableFixr: armed with answers
TableFixr helps people find the perfect restaurant to match with their wishes for each meal. Co-founder Astrid Van den Broeck explains that they applied for Start it @KBC full of excitement about their idea but also overwhelmed with questions.

"You start out so pumped but then you have to think about marketing and growth strategy," she says. "Start it @KBC offers so many answers in the form of workshops and business coaches who act as sounding boards and set deadlines for you. You also have this network of like-minded entrepreneurs to share your highs and lows with. You can learn so much from the lows." She is also a fan of the office space, and having a professional space that isn't in her living room. "And it's great to always be able to call on someone for a second opinion, to help look at things from a different angle. The app has since launched and thanks to Start it @KBC's insistence on it, I think we have a really strong business model."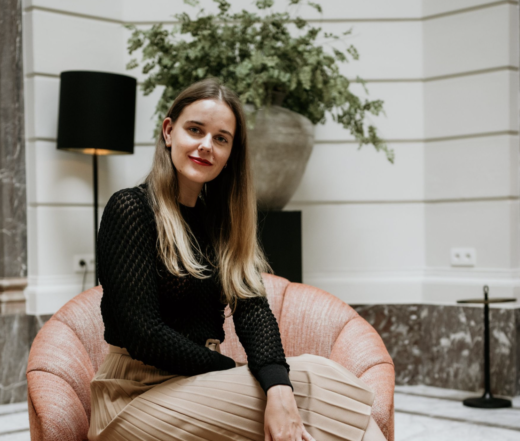 Dare to Date: making sparks fly
Dare to Date brings singles together face to face during fun speed dates, stylish dinners and other fun activities. Business owner Heleen Van Oost joined Start it @KBC looking for coaching and help thinking through and implementing her idea.
The number one benefit of being part of the accelerator according to her are "the people you meet. It's super inspiring hearing everyone's ideas and stories,"' she says. Start it @KBC helped her work through some organisational issues she was stuck with when creating so many events each month. "They helped me bring structure into it, to hire the right people, gather tricks and tips and motivate me," she recounts. "In general, Start it @KBC helped me make things run more smoothly and logically." Being able to share issues with others and get their opinion has been essential. "Otherwise you get stuck in your own little world," she says. "You have everything to win and nothing to lose by joining, and it's just a super fun experience."
PlugInvest: the stamp of approval
PlugInvest helps companies and individuals transition to electric driving, providing charging stations and helping with all the administration around them.
"Especially given recent announcements, it's a huge growth market," says co-founder Cedric De Jonghe. "Being a part of Start it @KBC gives you that label of credibility that's really important for startups, and the strength of the community and quality of the facilities are also huge advantages." Being part of a hub has been valuable to share growing pains with other startups, and give each other motivation and a positive boost. "For the growth of our company the boardrooms were also really helpful, they acted as sounding boards for our early business model," Cedric explains. "Then in the later stages we were supported in seeking out financing, which is important to help us keep growing."
Are you ready to make your dream come true and put your startup on the fast track to success? Start it @KBC's new application round closes September 19th. What are you waiting for?
Apply now!