Entrepreneurship
15 February 2022
4 min
#StartitStories: Sealution successfully navigates its first year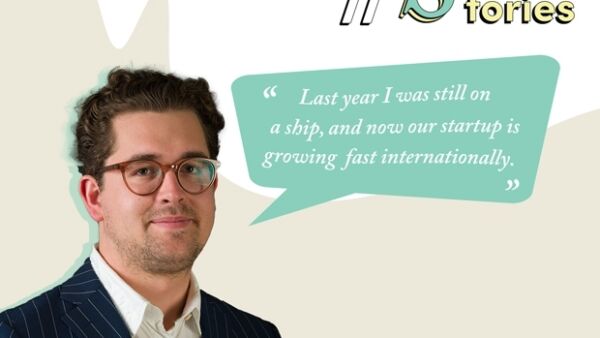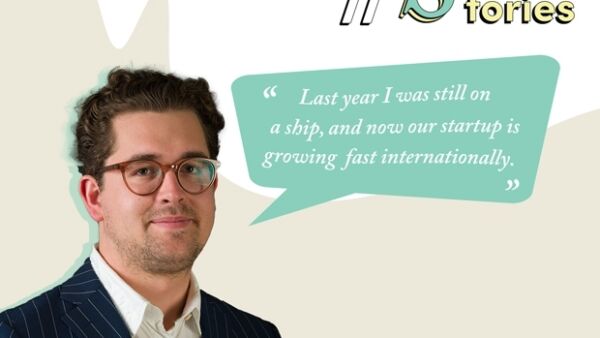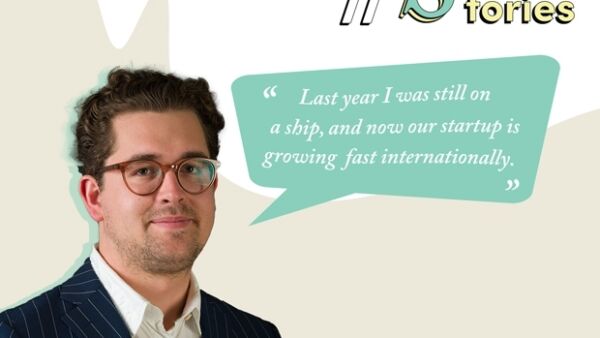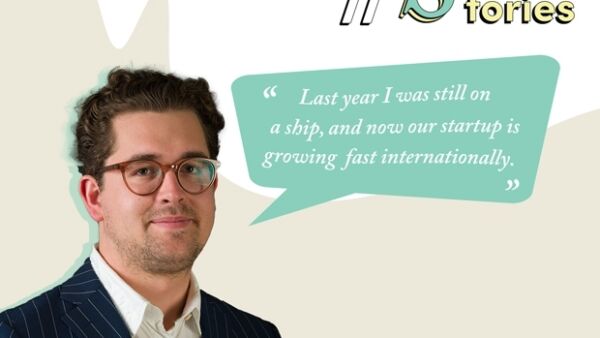 Back to overview
Sealution is a startup unleashing the potential of connectivity below deck in the maritime sector. They joined Start it @KBC less than a year ago, but they've already scored some big wins. Founder Sebastian Hamers shares his team's story of rough seas and smooth sailing in their first year: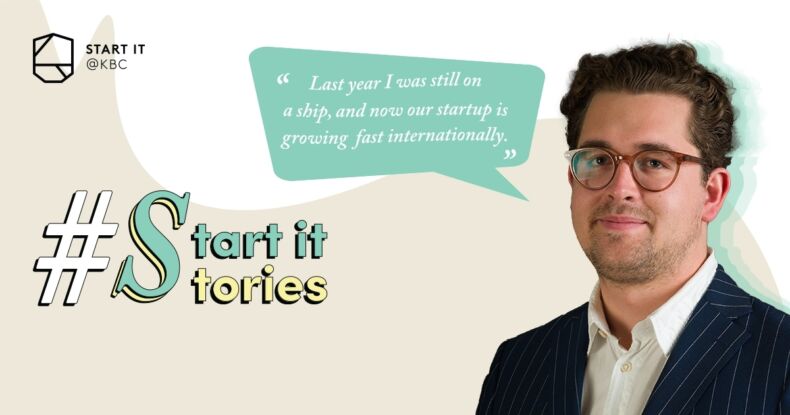 The importance of financial advice
Sealution is looking to prove itself by bringing innovation to the maritime sector. "Simply put, we bring connectivity to every space of maritime vessels," says Sebastian. "We improve data collection, efficiency, safety, health, and productivity on board by deploying IoT-driven solutions."
The startup joined Start it @KBC in March 2021. "We found out about the accelerator through an acquaintance. As a startup we needed guidance, especially as I came from the maritime sector and hardly had any experience with entrepreneurship," Sebastian explains.
He started receiving coaching from Start it @KBC's Jim Nkolo, getting a better view of the financial situation and which sources of financing could be interesting for Sealution. "For example, we were able to apply for the VLAIO subsidy via one of Start it @KBC's partners, Venture Campus," Sebastian tells us, "They gave us a call proposing that we go for this subsidy. Hopefully it'll get approved soon!" Sealution has also been working with The Harbour, the new funding agency by Start it @KBC startup WinWinner, on various strategies to raise funds. Ruben Verplancke, Sealution's Co-Founder, fortunately has an investment banking background which gave the Start-Up the knowledge and expertise to determine their financing need and to negotiate appropriate financing.
Gearing up for fast international expansion
The focus on financing hasn't hurt the startup a bit: they sold 6% equity and then got another 100 thousand euro in convertibles. This is extraordinary for a company like Sealution, which doesn't have any paying clients yet. "In our market partnerships are very important," says Sebastian.
The young startup is already gearing up to expand overseas. "We received an email from the acceleration manager of Techstars, who is working on a program in Singapore. We couldn't believe it: we even checked to see if the email was legit. Last year I was still on a ship, and now our startup is growing fast internationally. We have to buckle down in Singapore too, because Techstar is a super intensive program." Next to the permanent team members, Sealution has also been recruiting interns, bringing a BeCode intern on board via Start it @KBC.
Still, things haven't always been easy: the Sealution team has certainly been paying their dues. "When you're growing so fast, setbacks and challenges and growing pains are part of the package," says Sebastian. "One of those was that negotiating financial support went slower than expected. That caused delays, and it took longer before we could give a go to the hardware manufacturer. As a result, nobody got a salary until November. The risk wasn't mine alone, but also my team's because they were working for free. The opportunity cost was high for them. We found raising money really takes time."
A clear vision with endless possibilities
Though they produce hardware, Sealution is evolving toward software, becoming what Sebastian calls "a hardware-enabled software company." In conversations with different potential customers it's becoming clear that the possibilities are endless.
"Once vessels have connectivity, a lot of other things become possible: installing sensors for example," says Sebastian. "So we're looking forward to the future, and we're already very grateful for the important role Start it @KBC will play in it."
Looking for some key advice to help your startup on the road to success? Check out our 172+ mentors making a difference!