Stories
Startups
14 April 2021
4 min
#StartitStories: Streetwaves puts the pedal to the metal thanks to mentor Jürgen Heyman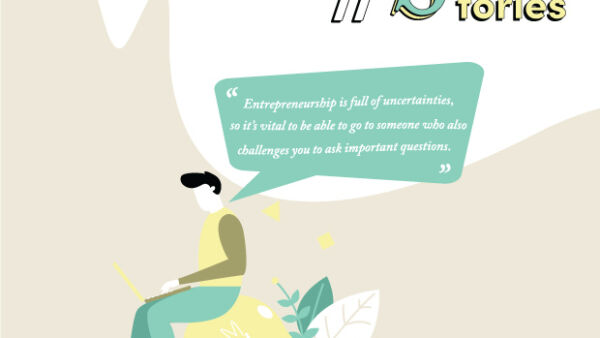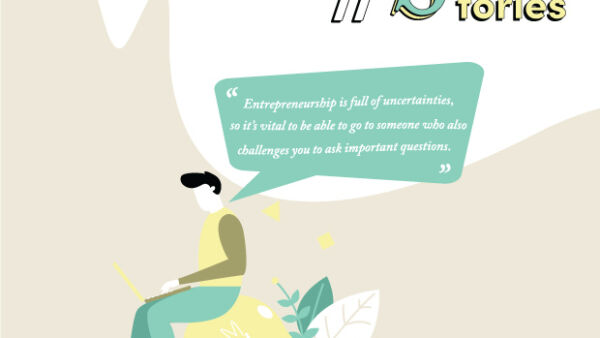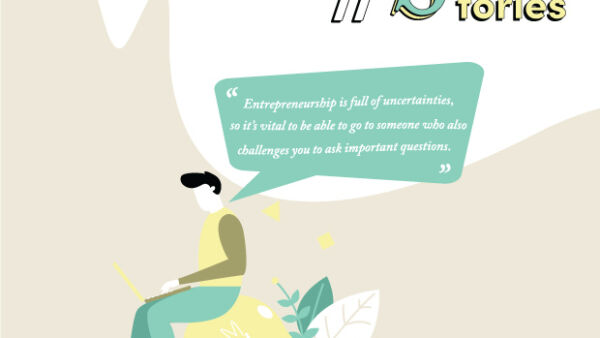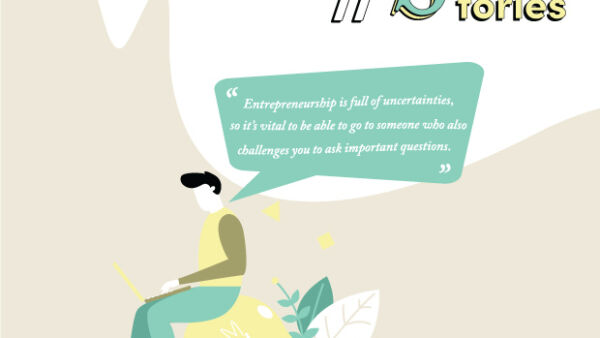 Back to overview
Why learn from the school of hard knocks when you can get some wise advice from someone who's already been there, done that? Streetwaves is changing the e-biking landscape with HAVN, the elegant all-in-one locker and charger for e-bikes. Founder Axel Verstrael and mentor Jürgen Heyman explain how a fantastic idea is just the beginning: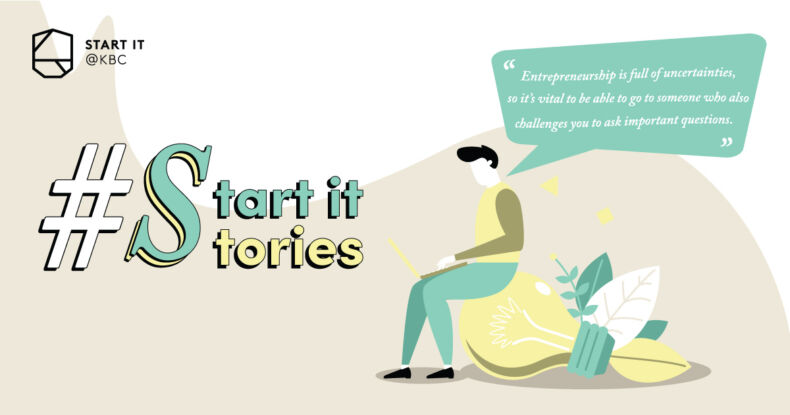 Exposing pain points
Start it @KBC helped connect Jürgen and Axel last year. Axel was looking for advice on sales. "Our product, HAVN, is made up of two parts: the physical HAVN and the app that goes with it. That means we were working with two different business models. We needed someone to separate the wheat from the chaff."
Jürgen quickly helped Axel get some clarity by asking critical questions. "During the first conversation I saw all the pain points," he says. "There were a lot of seeds, but they needed to be watered before they could sprout. I questioned their business plan, held a mirror up to it. It was clear that there was still some homework to be done. A fantastic idea isn't enough, you have to test your assumptions in the market."
A critical sounding board for uncertain times
Whereas in the beginning Streetwaves needed help for sales, soon they were faced with another issue: how to respond to offers from investors. Axel explains: "We launched our product in the press and suddenly got lots of traction. That startled us and showed us that even if our product is simple, we have something really innovative. We got coverage in seven different languages and were spotted by potential investors. So the next question for Jürgen was, what now?
Like the best mentors do, Jürgen helped clarify things with questions instead of direct answers. "I asked things like, what's in the pitch? What are your financing needs? This way Axel could ask himself the right questions and discover the answers for himself." Streetwaves talked it over and decided that "maybe we should keep setting our own course, and hold off on investors in this phase," Axel explains. "Though we did chat with them about our needs and what makes us attractive." Jürgen points out that the real value creation for Streetwaves is in their community. "We were already working on the app, but now we're going to kick that into high gear," says Axel.
Axel appreciates Jürgen's direct communication style as well as his experience. "That really creates trust," he says. "Which is really the basis of every relationship. This wasn't about opportunism, we have a quality sounding board thanks to Jürgen. Entrepreneurship is full of uncertainties, so it's vital to be able to go to someone who also challenges you to ask important questions."
Experience is the best teacher, but costs time & money
Jürgen is happy to help startups avoid learning everything the hard way. "Mentorship is a really important aspect of Start it @KBC," he says. "Experience is the best teacher, but it can cost a lot of time and money. If you can avoid making basic mistakes by getting advice from an entrepreneur who knows the ropes, it's more valuable. It helps you make better decisions and move forward faster."
He looks forward to continuing his collaboration with Streetwaves: "It's really fulfilling to work with entrepreneurs like Axel, he has a very strong vision and is very creative and agile. Streetwaves' founding team is also very complementary which will help them raise funds later. Because of my broad experience and view on business aspects, I'll be able to give them advice on different issues."
"Jürgen's network is certainly going to help us develop going forward," says Axel. "Some of our business questions go in a lot of different directions, so it's good to have a generalist profile with a lot of experience and know-how. We also don't pay for his advice, so there's no profit motive which helps us make very substantive progress in an honest way. That's really the added value of Start it @KBC."
Want to know more about all the brilliant brains you can pick at Start it @KBC? Check out our 166+ mentors!