Entrepreneurship
9 June 2021
4 min
#StartitStories: Talk To C explains why knowledge is a living thing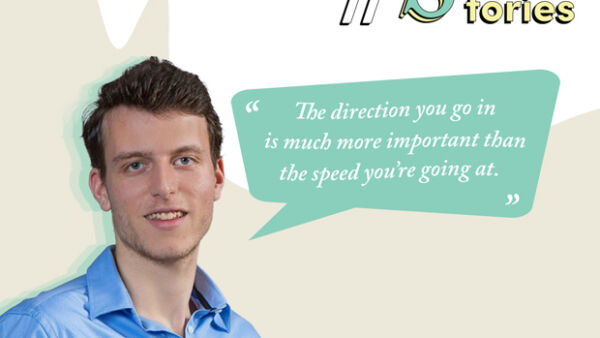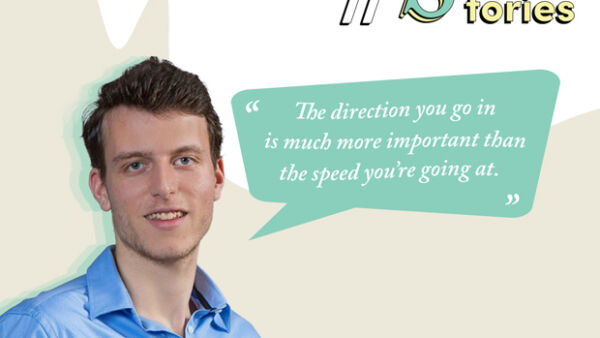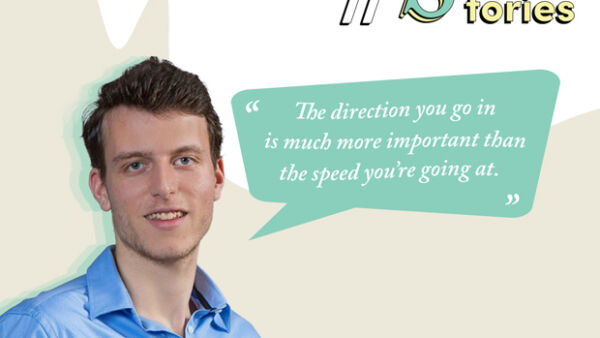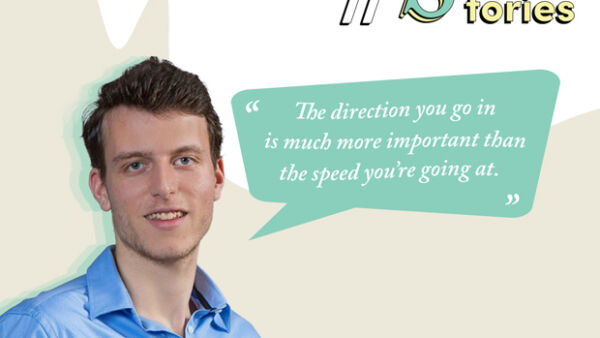 Back to overview
Creating a community starts with being a part of one. Talk To C built an online personal development community for individuals and companies from scratch with the guidance and support of their own valuable network at Start it @KBC. Founder Mattias Losoli explains how applying what you learn is essential, both for personal growth and leading a startup.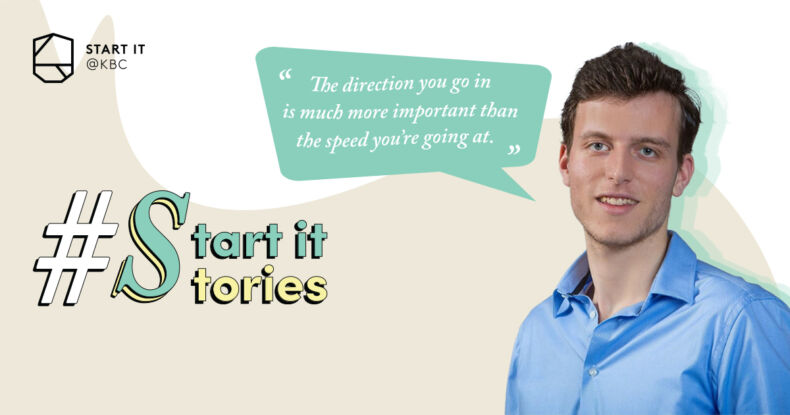 Personal development as a mission in life
Talk To C joined the Start it @KBC accelerator in spring 2020. At that moment they were in the phase of minimum viable product (MVP) testing. "Personal development is my life's mission: to inspire people to become the best version of themselves," says Mattias. "But we wanted to do it professionally and provide concrete guidance during this growth journey. What I really like about personal development is that it's just as useful on a professional level as it is privately, I've learned through my own experiences."
Talk To C started with giving hands-on training courses to more than 350 professionals. After this first phase, the team realised that there had to be an online element if they wanted to have worldwide impact. A very apt insight heading into corona times! "So to reach a large audience, we decided to build an online platform where professionals get access to valuable knowledge through live sessions and masterclasses, and to a valuable network of senior leaders and experts," Mattias says. "Always focusing on our unique approach: providing hands-on tools that you can apply in real life from one day to the next."
Research shows that people forget up to 80% of what they have learned in a workshop within a week if they don't trigger that knowledge again. "So we thought, can't we keep stimulating people to apply what they've learned?" explains Mattias. "People can only grow when they put their knowledge to use. We want to enable that with our platform. There is so much potential in people, but they need the right stimulus to unleash it. For us, Start it @KBC was the stimulus we needed."
The added value of an entrepreneurial community
"Start it @KBC is a community that we wanted to be a part of," says Mattias. He had a friend in the accelerator and had heard good things (nothing like a personal recommendation!). "Our goal was to benefit from the expertise available on the one hand, and on the other to exchange ideas and knowledge with other startups and also create cross-fertilisation between the startups themselves. We're now also giving productivity workshops within Start it @KBC during the Academy Days." Way to pay it forward!
Mattias gained a lot of wisdom from our great mentors. "The direction you go in is much more important than the speed you're going at," he says. "That proved to be a really valuable lesson, one that we learned from mentor Ann Van Hauwaert. The mentors aren't there to do it for you, but they give you useful tools. That's where Start it @KBC makes the difference. We also learned a lot about sales, in part thanks to workshops by mentor Michael Humblet."
Reading books can be helpful and a good start for an entrepreneur, but to know how to apply that knowledge you need to be surrounded by the right people, finds Mattias. "Seppe Stroo from startup Buffl really helped me there," he adds. We love to see great minds feeding each other!
Catering to market needs thanks to customer centricity
Talk To C saw that their content and way of working was really catching on. "We also saw that there was a need for a network, the need for participants to be able to network with each other," says Mattias. "So we pivoted from a training-centred startup to a personal development community for individuals and businesses, with access to senior leaders, experts, online courses, podcasts and more, all revolving around personal development."
The startup relies partly on growth ambassadors, ideal customers who really believe in Talk To C's mission. "Just by talking to people, you get so much interesting value," says Mattias. "In part thanks to the Start it @KBC community we've seen how important it is to be customer centric. The closer you are to your dream customers, the more successful your company will be." Talk To C has found all the ideas from their customers to be super useful, and has been applying them to their business operations. "That shows our commitment to building a community that creates real added-value for the people involved ," says Mattias.
Want to know more about what wise and applicable advice you can gather from the Start it @KBC community? Check out our 168+ mentors!