Stories
Startups
30 August 2018
6 min
Startup stories: blogs, vlogs and podcasts created by our own community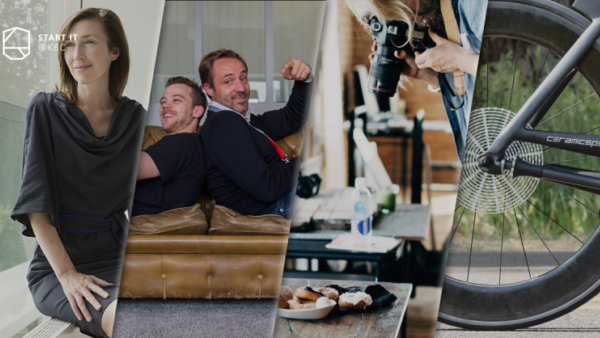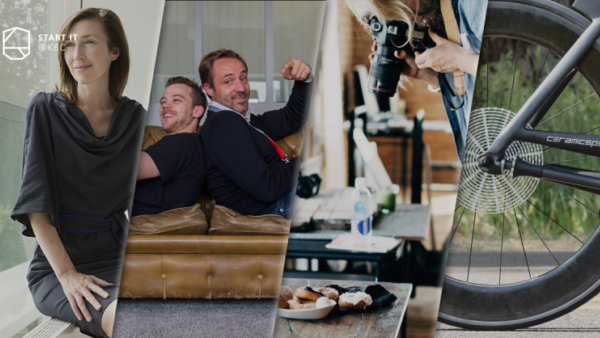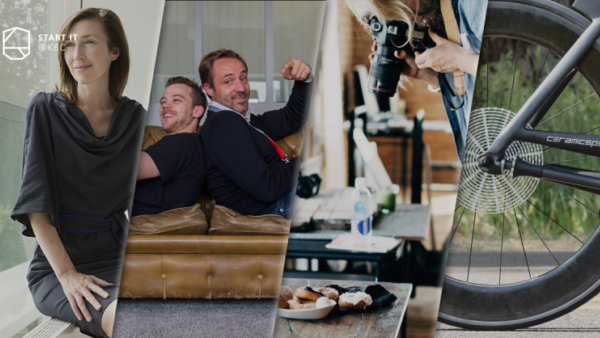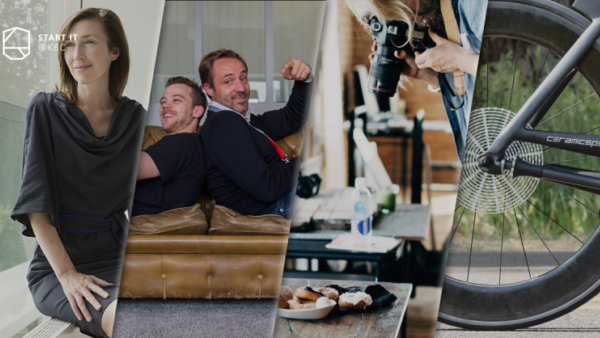 Back to overview
Blogposts, videos, podcasts, … the Start it @KBC startups are putting themselves out there! Every month, we hand-pick some of the best content our young entrepreneurs are sharing online. This month's selection features tips on supporting startups by the founder of fashionable hospital clothing brand INGA Wellbeing, useful tips on how to sell on LinkedIn by Start it @KBC sales coach Michael Humblet, a tasteful interview with foodtech startup APICBASE and a whole new way of cycling introduced by CeramicSpeed and startup Becycled.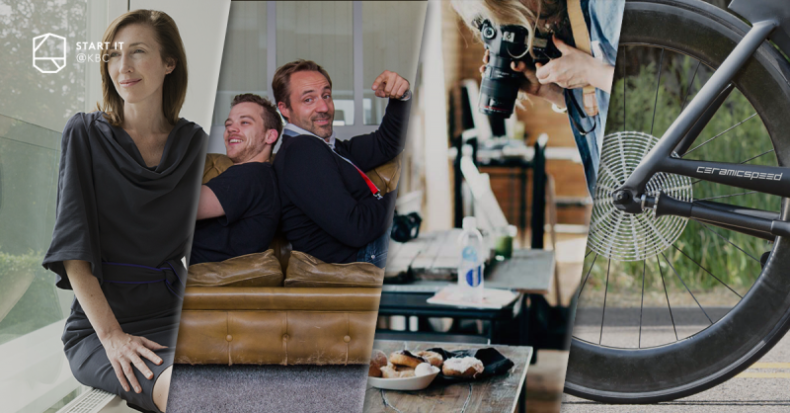 7 ways you can help a startup survive and grow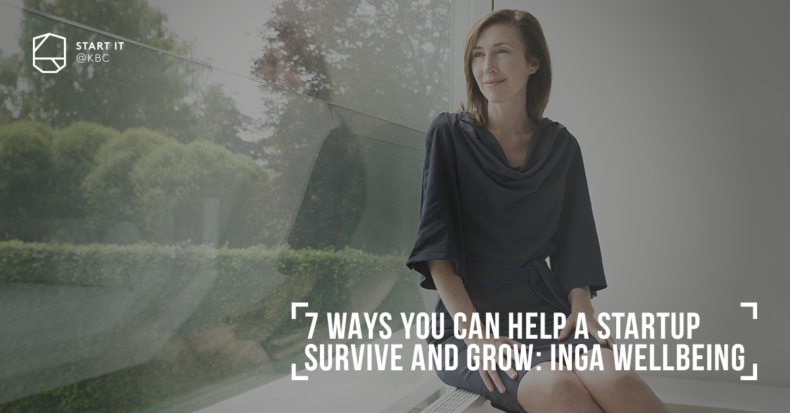 INGA Wellbeing is a brand of stylish hospital clothing that started about six years ago in cooperation with Start it @KBC. The founder is now sharing seven tips to help other startups grow. First of all, she urges sympathisers to follow young entrepreneurs on social media and share their posts. She also stresses the importance of talking about their products or services. Whenever your favorite startup is taking part in an online competition, make sure to vote for it. Next on her list of tips is buying the products for yourself or your loved ones. That seems obvious, but a lot of people forget this vital form of support. Once you've used the product or service, make sure to write a review on Facebook, Amazon,… The ultimate ways of supporting startups are of course taking part in crowdfunding and investing in their concept.
Want to read more about INGA Wellbeing and how you can help startups grow? Read the full article here.
How to sell on LinkedIn?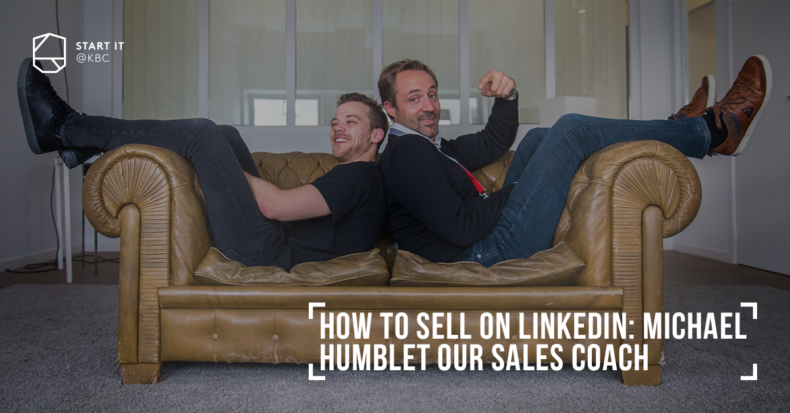 Start it @KBC's sales coach Michael Humblet had a talk about using LinkedIn for sales purposes with Gilles De Clerck, head of growth at Salesflare. A couple of months ago, Gilles started using LinkedIn for telling real stories instead of just showing off business successes as most people do on the platform. "Only by showing people what's behind the curtains of your company, you get a real connection with them", Gilles says. His articles got a lot of engagement because by showing his face, he changed from a corporal logo into a real man people can relate to. Once he gained their trust as a person, people showed more interest and trust in his company and product as well. A second advice De Clerck gives, is instead of tagging a bunch of random people in your posts, tag a small selection of names to whom the topic truly matters. That way the engagement will be much more valuable.
Learn all about using LinkedIn for sales purposes by reading the full article here.
Serving business intelligence in the kitchen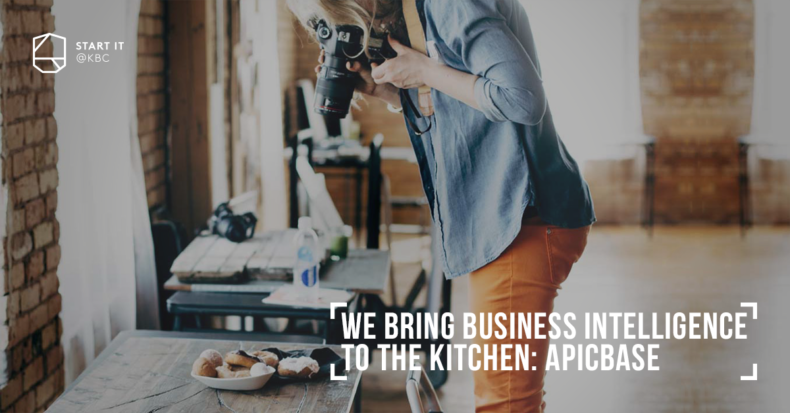 The foodtech startup APICBASE is making a name for itself in both entrepreneur and food management circles. The Start it @KBC company was featured in the summer edition of VOKA Entrepreneurs Magazine. CEO and co-founder Carl Jacobs shares APICBASE started as a simple tool that allowed chefs to make high-quality pictures of their creations. The software quickly evolved into a full ERP system for restaurants. By now, APICBASE serves over 200 clients in more than 15 countries. Why the software has that much success? Carl explains: "The possibilities with the app are endless these days. Restaurants can calculate their food cost, add nutritional values and information on allergens to each dish and upload/watch trainings. Our software even allows them to place orders and make selling analyses through the app."
Want to know more about APICBASE, their software and the challenges they face? Read the full article here.
CeramicSpeed Driven: a new drive for bicycles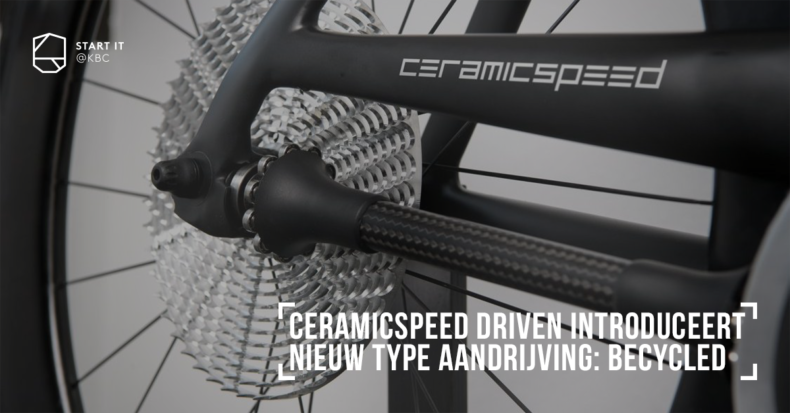 Start it @KBC's Becycled is always up to date about what's happening in the bicycle world. That way they were quick to share CeramicSpeed's newest baby, CeramicSpeedDriven, on their blog. This new type of drive turns bicycle chains and derailleurs into something of the past. Their new innovative product works with a drive shaft and 21 CeramicSpeed lagers. The eight friction points caused by the movement of the chain in conventional drive systems are smoothly avoided when using CeramicSpeedDriven. The creators claim that's why it's the most efficient drive system for bicycles. Eurobike seems to approve, since they awarded the product with the title of "most innovative product" earlier this year.
Curious about CeramicSpeedDriven and all of its features? Read the full article here.