If the road to business success is a ladder, then Pitch Day is the first step. Why Start it @KBC? Because applying at Start it @KBC means you're taking the jump to achieve your goals, in collaboration with the number one accelerator in Belgium.
With Start it @KBC by your side, there's no reason not to aim for the sky. The Start it @KBC journey which begins by applying for Pitch Day, will take you to your wildest business dreams. During the program, the startup community, mentors and partners will be there to answer all your questions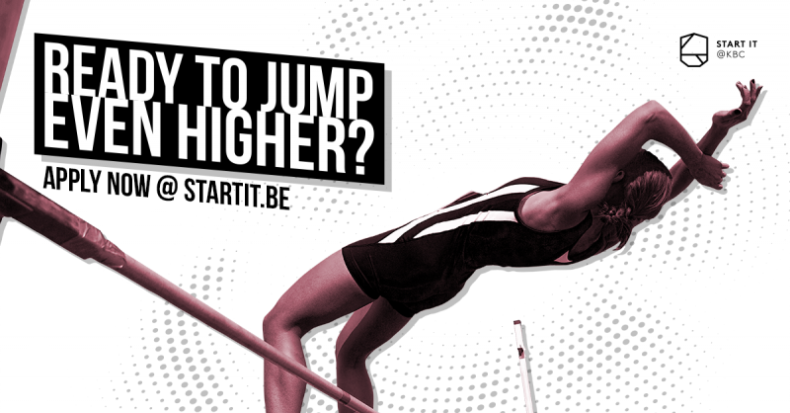 Who can you turn to?
Start it @KBC is the number one accelerator in Belgium, representing the biggest ecosystem of startups, scale-ups, mentors and experts in the country. That means our network of partners, mentors and stakeholders is second to none. These experts will be there for you, offering you guidance and sharing their experience and know-how.
But some of the most valuable advice you receive, will come from your peers; other startups in the community. After all, the best tips are those which are given by people in the same situation, who have been struggling with the same dilemmas.
Across the globe
Start it @KBC offers inspiring free working spaces in six different hubs across the country: Antwerp, Brussels, Ghent, Hasselt, Kortrijk and Leuven. Does that mean we're not looking beyond Belgium's borders? On the contrary! The Start it @KBC network works on a global scale. Thanks to international partnerships, our hubs in New York and Budapest and our GAN membership, you get the opportunity to expand your business across the globe.
Fine-tune your skills
You managed to convince the Start it @KBC jury with a clever pitch, but let's be honest: it's never too late to perfect your skills. This is something you can learn in our Academy workshops during one of our workshops. Pitching, fundraising, finding your product-market fit, connecting to the right business partners or building the perfect sales strategy… Our Academy experts know what you need to grow your business and take the next step.
What's the catch?
At Start it @KBC, we grant you all the tools you need to turn your startup into a booming business. So, what do we ask for in return? What's the catch? The answer is simple: there is no catch. What you see is what you get. The program is 100% free, we don't ask any equity nor do we expect you to become a customer of any of our partners. There will be no strings attached.