Entrepreneurship
18 October 2018
5 min
The FibriCheck Story: They've taken Europe and the US by storm!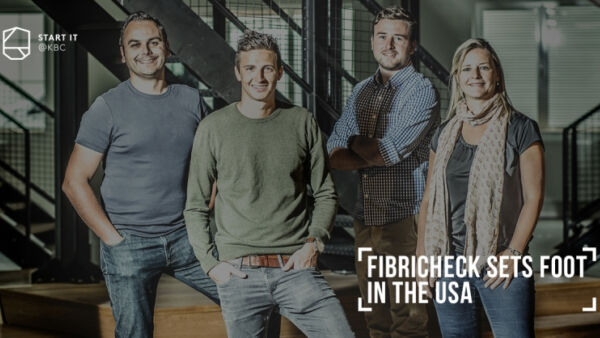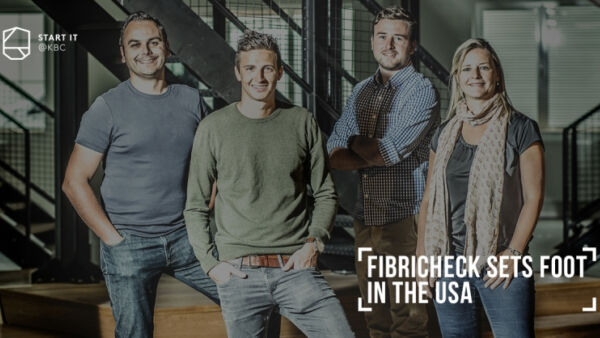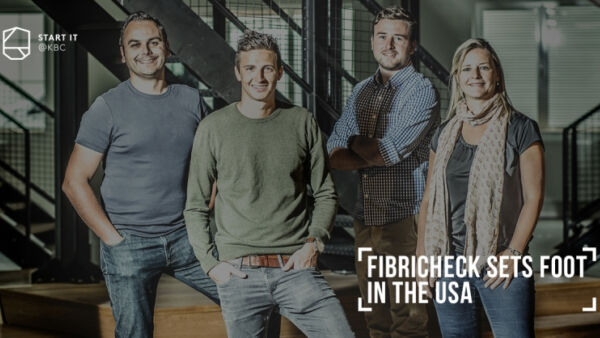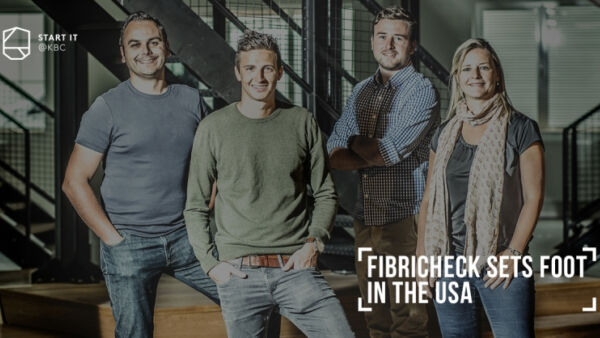 Back to overview
Recently, we had the privilege of announcing that FibriCheck, of Start it @KBC received its final approval from the US FDA. This is a huge new step in their journey to big success, as it opens up the US market. At a time like this, you'd want to know what kinds of challenges they overcame to get to this point, and what might be next on the agenda for a young, quick-growing business. So we sat down with the founders of FibriCheck : Lars Grieten, Kobe Leysen, Jo Van der Auwera and Bieke van Gorp to see what they see… both behind them and ahead of them!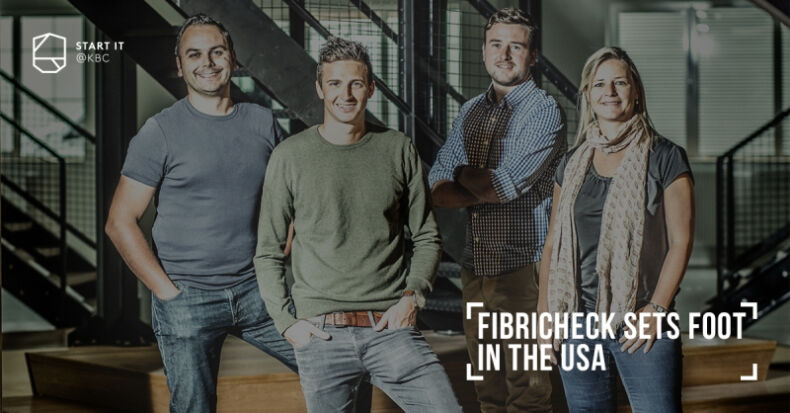 Scaling and Market Entry can be Tricky - How FibriCheck manages
FibriCheck's flagship product is a smartphone application used to detect abnormal heart rhythm disorders. As with all products and services in the medical field, the regulations are significant and serious. Jo Van der Auwera explains, "In Europe, you can go to market only after you've received approval from the CE. This works for the whole EU, but in the US, you'll need to go through the FDA."
Lars Grieten jumps in, "It was never our intention to stick completely with the EU market. As a startup enterprise, you need to start thinking big, so expanding to the US made perfect sense."
Kobe Keysen is quick to add, "To get the kind of clearance you need in the US, you have to do an enormous amount of research. It's hard to communicate just how difficult and time-consuming it is. We have to establish to a very high degree of certainty that our product delivers what we say it does, and also that it does so in the way we say it does. So not only did we have to do a lot of clinical research, but we also had to prove the functionality of all of our technical processes."
Bieke van Gorp adds, "Given that there are different regulations in every market, scaling the enterprise can be a complicated and difficult process. But don't misunderstand. It's not impossible. We make it work, but it takes a lot"
A Fully Comprehensive Business Model
Given the company's determination to expand to multiple markets, they don't operate on just one business model. They make sure they have a full suite of models, to suit the market they're in.
Lars explains that in Europe, FibriCheck typically works with doctor prescriptions and company screenings. "This fits the European health model better. And I love the fact that, given our connections to Start it @KBC, we were able to do the screenings for so many employees at KBC"
Bieke adds that, in the US, the company employs a completely different model. "In the US, health care is both expensive and complicated, and so we have to fit the model to local patterns and regulations. At the moment, we're working on developing a way to get our product to the customer in an over-the-counter fashion. But this is still in development. For the moment, there still isn't a fully-validated model for this."
Lars adds, "In the US market, strategic partnerships are the most effective way to grow. Now that we have the FDA approval, which has a high threshold, means we will have the credibility and legitimacy we need to secure partners and grow."
Jo concludes, "I mean, after all, we've turned a regular heart-detection device into a medical tech application. In a way, we're pioneers, right?"
The Importance of Agility
After FibriCheck got its FDA approval, the reaction in the European press was pretty robust. And now that there have been mentions in the US press as well, FibriCheck is getting really excited. "We've got the initial traction we need, so it's just about making the right move," says Lars, "Even though we've been active in the US for a while, opening an office in San Francisco earlier this year, it's been hard to get business development going. It wasn't possible to make the investments we needed before we knew if we could enter the market fully."
Bieke explains how things used to go, "We were flying to San Francisco every two months. But of course, the time difference between Europe and California is pretty big, so it made things difficulty. It's hard enough to manage a team from a distance even if it's just from Paris to Brussels. We still don't know if we're going to build a whole team in the US, but are certainly going to build a permanent presence there."
Lars gives an indication of what lays ahead for FibriCheck, "Even though we have some rough ideas about the US market, there's obviously still a lot to learn. It's a quickly-evolving market, so we have to stay on our toes and be agile. As they say about New York, it's true of the US, 'If we can make it there, we can make it anywhere.' We're Pumped!"
If you want regular updates and want to stay on top of startup news, don't forget to subscribe to our newsletter!