Entrepreneurship
28 February 2019
6 min
The Story of COSH! : Bringing Transparency and Conscious Shopping to Individual Consumers in the Fashion Industry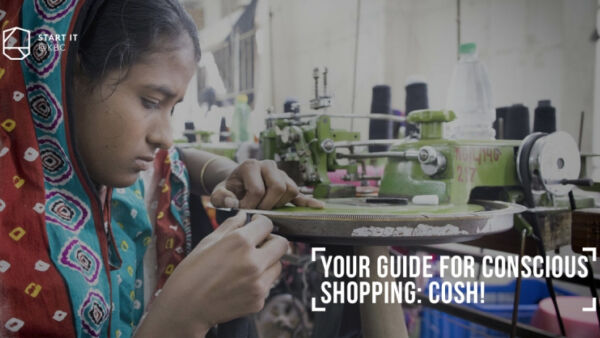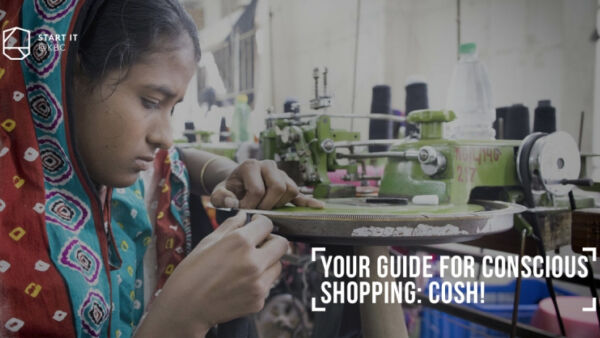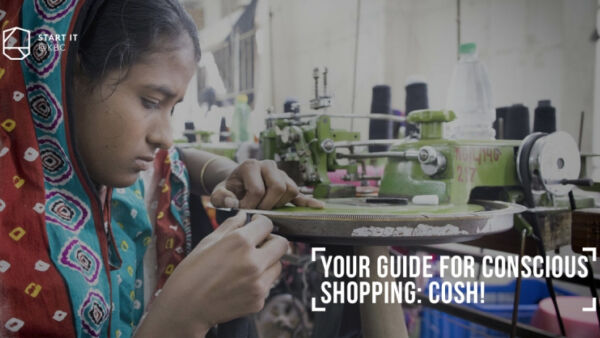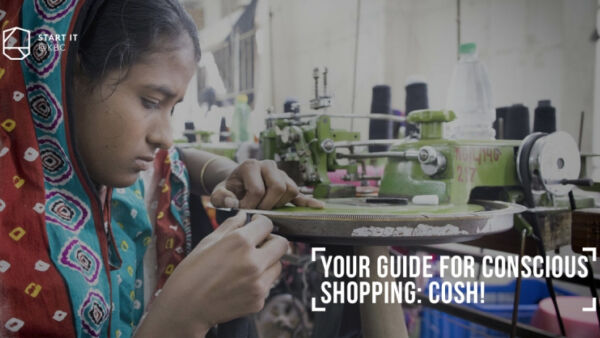 Back to overview
Given the global supply chains of many major industries in the early 21st Century, it's understandable that a lot of consumers of their products would become interested in the conditions and quality of what goes on far from what they can see. We want to spend our money in responsible ways when we can. But that's the problem, often we don't have enough information to know, or it's too difficult to get at the time of purchase. That's where COSH! comes in, to help make conscious shopping more convenient and available than before. Recently, we sat down with Niki de Schryver, founder of COSH! to ask her about how she got started, how Start it @KBC is helping her journey, and where to go from here.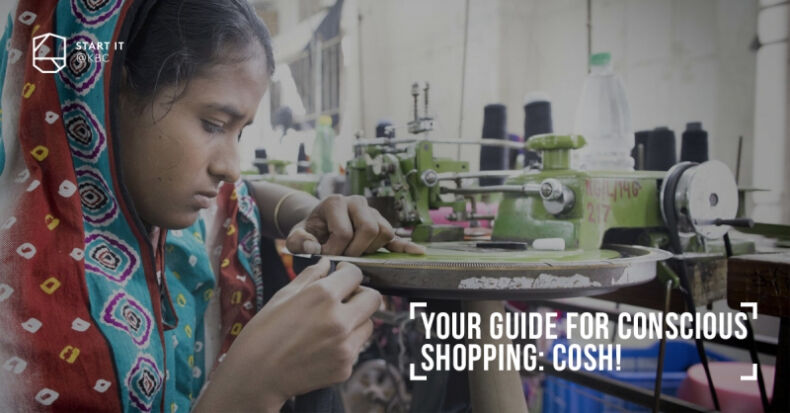 The Concept and Problems with the Global Fashion Industry
We've all been hearing about problems in the global Fashion Industry for decades now. Using low-paid labor, being major polluters, and so on. And these stories have had an impact on how people want to shop. With her more than 14 years of experience in the sector, Niki has seen this shift up close. "I notice that customers of the major brands are increasingly demanding transparency about the sustainability of their product choices," she says. Often times, the brands and stores are obscure about the labor and environmental impact of their products, whether in person or on the web. She points out, "The chance that that 3 Euro t-shirt is made with sustainably-sourced materials is very small, you see." Many customers can know something like this, but lose sight of it at the time of purchase because the incentives to make better choices aren't there. And that's where COSH! comes in "I want to accelerate the transition to a sustainable fashion industry by matching customers faster with sustainable product lines and brands," says Niki.
"Many customers forget their good intentions once they are shopping, because they do not have the right information, or because they can no longer see the trees through the forest"
With COSH!, a customer in a shopping district will receive notifications from the app about the sustainability ratings (from A - Best, to E - Worst) of stores and brands in the area. It will also be able to show nearby locations with better sustainability ratings. And if customers prefer to shop online, they will be able to run a check through COSH! right on the machine directly, and offered more sustainable options from other online retailers. Niki knows that many customers want to shop in a sustainable way, but aren't given the right information in the right way at point-of-purchase. "They forget these good intentions once they are shopping, because they do not have the right information, or because they can no longer see the trees through the forest." COSH! gives them that information, right in their hands.
Getting Started with COSH
Because Niki is such a long-term veteran of the Fashion industry, and has worked in the C-Suite with so many brands and producers, she came to the startup world with the contacts and experience in the field that she needed. The idea itself, though, grew out of the event HackBelgium, "It's an event where you collaborate with a whole group of other entrepreneurs and founders." Niki was able to develop the idea through her years of experience in sustainable fashion and especially as a consultant for small brands getting started in the fashion world, and handed in the first proposal to Flanders Circulair in 2017. Niki persisted because she believed in her core idea. "I regularly saw that it was difficult for these brands to find enough clients fast enough to stay in business. These kinds of brands need a faster way to find the right clients and stand out."
That put together the client side of the business concept, but she still needed partners of her own. "I had a project partner in the beginning, but he changed to pursue his own projects, and now we are looking for potential cofounders, especially a CTO with a commitment to sustainability." But the passion for the project is there, and the clients and industry she's targeting need some disruption. So Niki is keeping at it "It's hard to make the right choices in this industry. A lot of brands claim that they're sustainable, but they're really just "greenwashing." COSH! has an important role to fill guiding customers to more sustainable products, based on certified information and scientific fibre research on the circularity of the garment after use.
Making it Happen with Start It
Since their inception, both COSH! and Start it @KBC have understood the importance and centrality of bringing talented people together to work on projects that connect to their passion. And Niki says that every day, the community at Start it @KBC makes it worth it. "It's really interesting, and a very vibrant community. All the sessions and workshops are enriching and educational. The only hard part is that I'm still here by myself, and I can't attend everything."
"The mentorship aspect of Start It has been great"
Of course, Start it @KBC also emphasises the importance of having the space be a learning community as well as a space to collaborate and network. And for Niki, it's been especially helpful to be able to share her experiences with some entrepreneurs who have been in their startups a little longer. "The mentorship aspect of it has been great. To engage with the other founders and co-founders, and hear about how many of them have been through the same struggles. And that way, I got a few colleagues," she says.
There's still a lot of work left to do on COSH! We are pivoting with the business model, based on further market research. "And we're still seeking the right partner to build a proof of concept within acceptable budget," adds Niki. There's a lot of work ahead for COSH! and for Niki, but given the obstacles overcome so far, and with the help of the community and services at Start It @KBC, the sky's the limit. In the 21st Century, we all need to be more conscious of our shopping, and COSH! is at the cutting edge of our evolving shopping habits!
If you want regular updates and want to stay on top of startup news, don't forget to subscribe to our blog!
Written by Magali De Reu