A fantastic idea is obviously a great first step towards a successful business. But once you have your idea and business plan all worked out, it's time to get them out there! A great way to present yourself to the world, is participating in professional trade fairs. We asked Nadine Francus, Group Event Director at Easyfairs, how startups can use trade fairs to give their business a boost.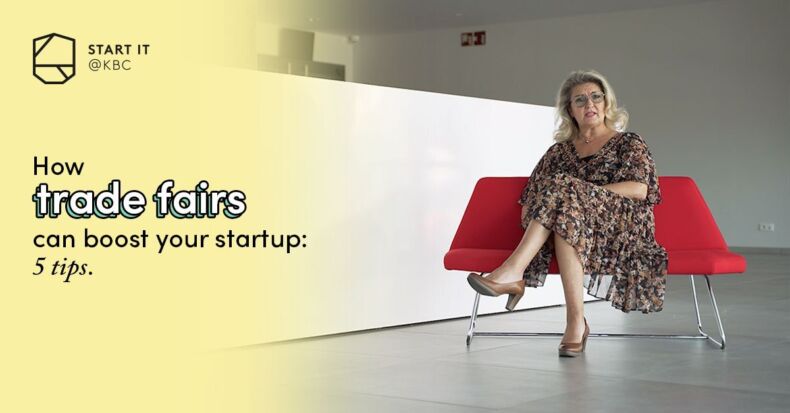 Tip 1: meet and greet your community
Never underestimate the importance of talking face-to-face to your potential customers. People may say it's all about digital communication nowadays, but a personal touch remains very important in the business world. Professional fairs offer a unique opportunity for startups to get in touch with decision makers, but they're also a place where you can meet experts, federation representatives, gurus and even personal heroes. Don't be afraid to step up to them and start a conversation.
Tip 2: show your innovations
You have a great product or innovation? Now is the time to show it. Be creative, original and make sure you aim for maximum visibility by using striking visuals, impressive demonstrations and mind-blowing presentations. Trigger your audience, so they'll want to know everything about you.

Tip 3: use the My Easyfairs toolbox.
Standing out amid hundreds of other exhibitors can be a tough job. That's why Easyfairs provides startups with a toolbox for maximum visibility. A special startup village zone is created, to make sure every visitor can easily find and approach the startups. The online My Easyfairs platform is an extra tool that startups can use to attract people's attention before, during and after the fair and eventually generate sales leads.

Tip 4: act like an ambassador
Preparation is key. Before the fair even starts, you should know exactly what you want to get out of it. Ask yourself what you want to achieve, who you want to meet and what you want to show the visitors. Don't be afraid to give yourself and your team specific targets. Try to approach as many people as possible. But there's more to a fair than just your own stand. Find out whether there are conferences or network events linked to the fair where you can show your sales skills.

Tip 5: boost your impact
Start it @KBC and Easyfairs will help you to maximise the impact of your startup. To boost your reach, we'll build a specific marketing campaign aimed at giving your participation maximum visibility before, during and after the event. To boost your exposure, we'll make sure that all the startups are united in a cool startup village, powered by Start it @KBC. And finally, boost your impact also means boost your return on investment. With a minimum amount of time, energy and money, you will generate a maximum of sales leads for your business.

As a partner of Start it @KBC, Easyfairs is determined to introduce your startup to the right communities, so you can do business, grow and turn your company into a success.