Stories
Tips & tricks
9 December 2020
7 min
#WisdomWednesday: 12 days of Christmas, 12 fantastic gifts supporting local entrepreneurs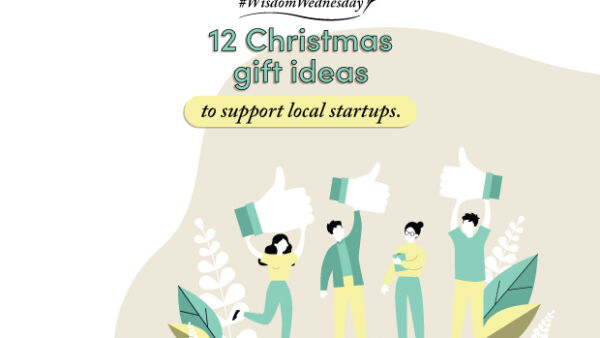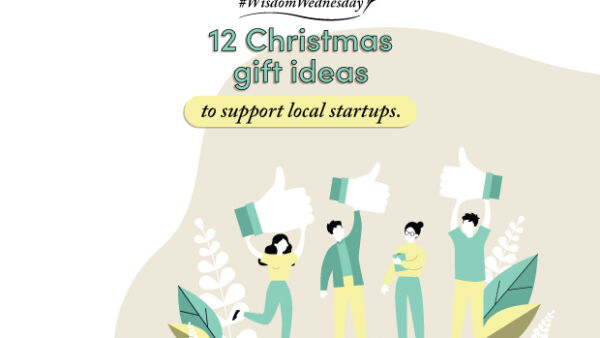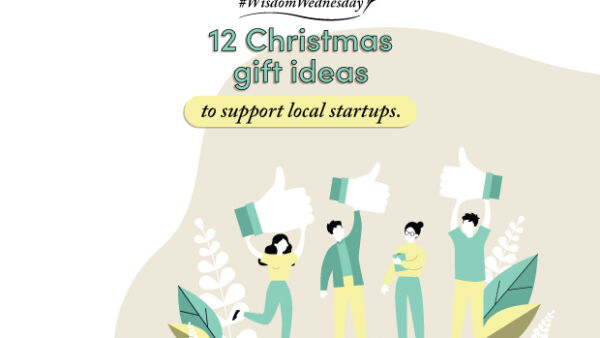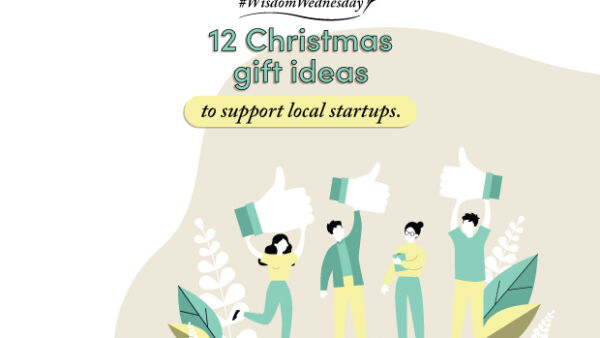 Back to overview
This Christmas will be like no other. A crazy year calls for unusual gifts, and our startups deliver. This #WisdomWednesday we're featuring 12 ingenious products that not only surprise and delight, but also support local entrepreneurs!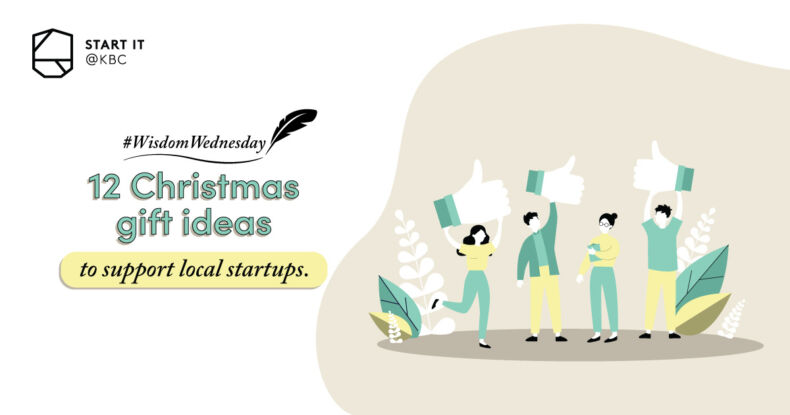 #1 On the first day of Christmas my true love gave to me….an antibodies test to get cozy corona-free
Did you ever think you would see the day when blood tests become synonymous with holiday merriment? Yet a home test for COVID-19 antibodies may be exactly what puts you at ease to celebrate with your inner circle this Christmas. Abelcare gives you everything you need to prick your finger and send a blood sample to a lab to see if you have previously been infected with COVID-19. You still have to be careful and follow measures, but it's always nice to know!
#2 Local & lovely shopping
From lighting to knitwear, accessories to face masks:Belgunique bundles the talent of more than two hundred local creators, their unique products and impressive stories under one roof. Their platform supporting local artists features unique, high-quality and fair products made in Belgium and shipped directly from their workshops! Want to let your loved one choose their own sustainable local gift? Give a COSH giftcard for them to spend at fair and eco local stores in Brussels and Flanders.
#3 A book to teach kids to use tech for good
Your kids have probably had waaay too much screen time this year, but it's never too late to reign it in! The robotics pioneers at Roboy have created a children's book, "Roboy & Lucy" motivating children to use technology responsibly, which also happens to be super cute. They deliver their hardcover and digital comic book for kids of all ages in German or English anywhere in Europe. Kids will learn about the importance of friendship, curiosity, and using the power of tech for good. Plus you'll get them to read! A real win-win.
#4 Crime-solving thrills in your Christmas jammies
Another wholesome at-home activity is Undercover, the new game by Crimibox with the license of the Netflix detective series! Follow in the footsteps of undercover Bob and Kim as they infiltrate the world of crime. Chase exciting clues, use your mind to untangle the mystery and raise the excitement level of your Saturday nights by yourself or with loved ones.
#5 Ho ho ho heavenly organic super food to share
Share scrumptious organic and sustainable treats with your tight little group of loved ones this holiday season with funky feel-good food from Belgian brand CHALO. Discover their authentic Chai, healthy sweet and savoury snacks and organic goodies! Top off your festive feast with some vegan dumplings from Davai Dumplings, which you now find in Bio Planet shops in Belgium as well as many others supermarkets and bio shops!
#6 Nifty household helpers
Have a family member who could use a hand in keeping everything spic and span? Since they took over Dek-A-Bed, MyAddOnsells the handy MyBedMaker to help make your bed in a snap. An innovative solution to quickly change your comforter cover alone without a wrestling match! You can also make your house shine with zen cleaning products from YOKUU, which harnesses the power of good bacteria to clean in harmony with nature.
#7 A new swimsuit for new adventures
We'll still have plenty of time after all those delicious snacks to fulfil our new year's resolutions and get bikini ready for your 2021 adventures. Dream of tropical shores on these grey days with sustainable swimwear by new kid on the block Kaly Ora. Not only will you be ready to meet all your beach ambitions with these stylish suits, they are made of recycled ocean waste so you are doing your part to keep those beaches clean too!
#8 Circular sunglasses with a killer look
Finish off their summer look while contributing to the circular economy with these snazzy sunglasses by Yuma. Designed for endless summers, Yuma makes tomorrow's sunglasses from yesterday's waste. Nobody's going to throw you any shade for hooking them up with these bad boys!
#9 Happier days at our favourite dining spots
Speaking of 2021 plans, how eager are we to go back to frequenting your favourite bars and restaurants again? We just have to hope that they all hang in there until this corona mess is over. Help them out and give the perfect gift by purchasing a DinnerGift certificate to use at your loved one's favourite bar or restaurant in Belgium. They'll think of you as they're enjoying their cocktail or special meal! Maybe they'll even invite you.
#10 Cheers with delicious drinks & snacks
In the meantime, just because you're stuck at home, doesn't mean you can't enjoy delicious wine this holiday season. Give the gift of vino this year with WHOOwine subscriptions and personalised gifts! Need some tasty treats to make it go down even smoother? DJAR has put together an apero surprise box with surprising and funky snacks and drinks to pep up your celebration or thank your employees or clients. Santé!
#11 The perfect electric bike to hit the road right
Ellio has just what we need to burn off those snacks and help make all those new year's resolutions come true. Get your body moving on one of their funky electric bikes, supported by intuitive state of the art technology. Zoom through car traffic, lower your carbon footprint and enjoy!
#12 And a partridge in a pear tree: inner peace for the new year
Finally, help your besties cope with lockdown anxiety with moonbird's device for personalised breathing exercises. It builds on your own personal breathing rhythm to help you become calmer, sleep better and think more clearly. Just what we need to start the new year on top.
Have any more amazing gift ideas from local startups to add to the list? You can always email them to magali@startit.be!