Entrepreneurship
13 September 2019
3 min
What acceleration is all about: Macty on scaling up with Start it @KBC & Oracle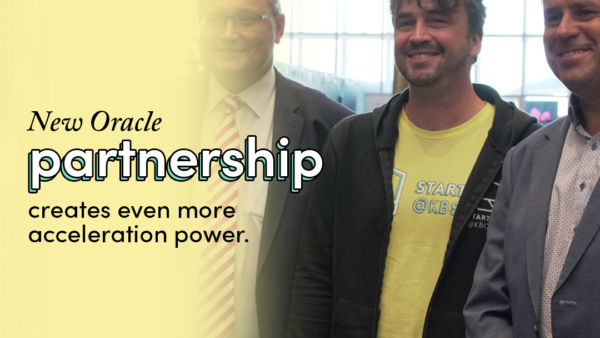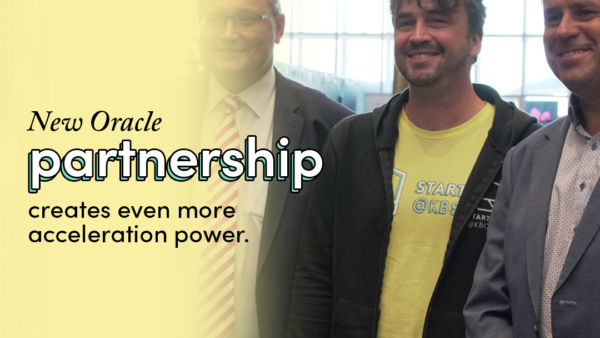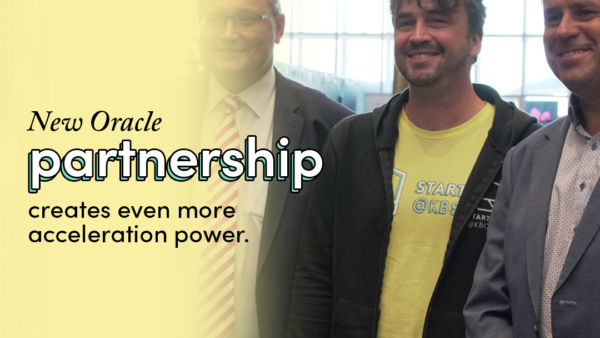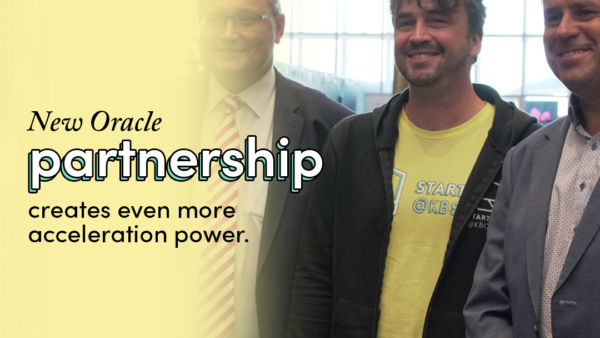 Back to overview
We're pumped about our exciting new partnership with leading business tech company Oracle! Through Oracle for Startups, Start it @KBC startups will benefit from tech mentorship and get more opportunities to grow and scale up. Fashion tech startup Macty has already benefited from both programmes. We chatted with co-founder and CEO Susana Zoghbi on how the combined forces of Start it @KBC and Oracle help startup dreams come true.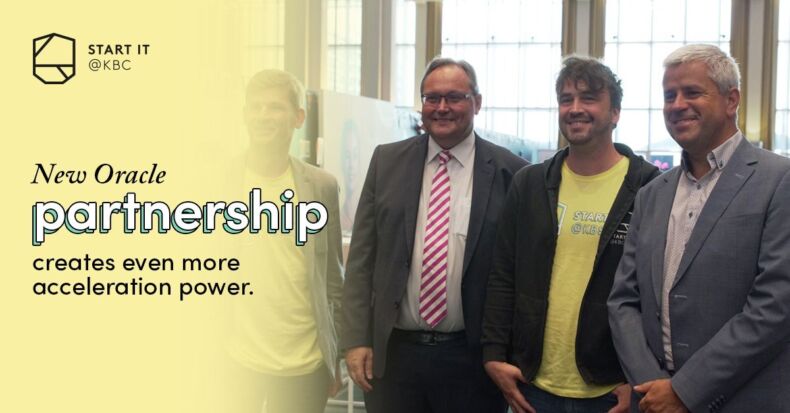 Using AI to revolutionise shopping
Susana founded Macty in 2017 with Ken Van Eyndonck after finishing up her PhD in Computer Science at KU Leuven, followed by an AI research stint with NASA. She used her AI expertise to develop the 'Complete the Look' tool, which uses smart image analysis and self-learning technology to deliver a highly personalized shopping experience. The app lets shoppers upload photos of existing items to get suggestions on how to combine pieces to create the perfect look.
Users can quickly find the outfits they're looking for without a key word search, and get inspiration based on their preferences. "Customers who find what they're looking for quickly are usually faster to buy," explains Susana. "The accuracy and speed of our system also encourages spontaneous purchases." Complete the Look can be seamlessly embedded into the search bar of any online shop or installed in physical stores.

A good network makes all the difference

Ken and Susana financed Macty with their own capital, but also relied heavily on accelerators like Start it @KBC and Oracle for Startups. The Complete the Look app runs on the servers and storage provided by Oracle Cloud. Macty can get more server and storage space with a subscription as they grow, saving the company from having to invest in additional IT infrastructure and maintenance.
Start it @KBC provided free office space for Macty in Leuven for their first year and gave workshops on how to build a company. Susana and Ken got the chance to compare notes with other startups and establish a network of valuable mentors. "I've learned that it's important to surround yourself with the right people to get the knowledge you need," says Susana. "Start it @KBC mentors taught me everything I need to know about selling and presenting ideas to potential customers. This vital knowledge for entrepreneurs wasn't covered in my studies."

The stuff dreams are made of

Both Start it @KBC and Oracle for Startups have helped Macty scale up and go international. "We've had the opportunity to pitch at absolute world class conferences and events, and take part in co-innovation with tech leaders that we as a startup can only dream of", says Susana. "Through Start it @KBC and Oracle we've come into contact with inspiring mentors as well as potential customers. That's what acceleration is all about."