Stories
Innovation
13 July 2020
4 min
Win-Win: Why your startup or scaleup should work with a corporate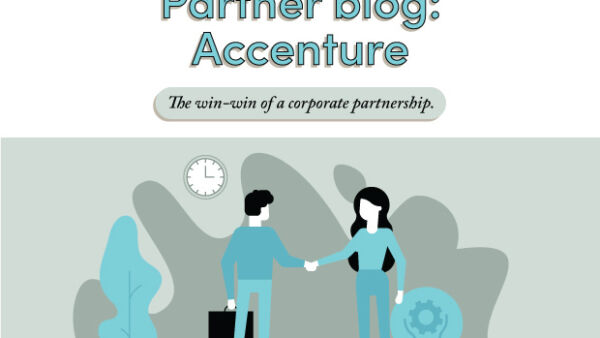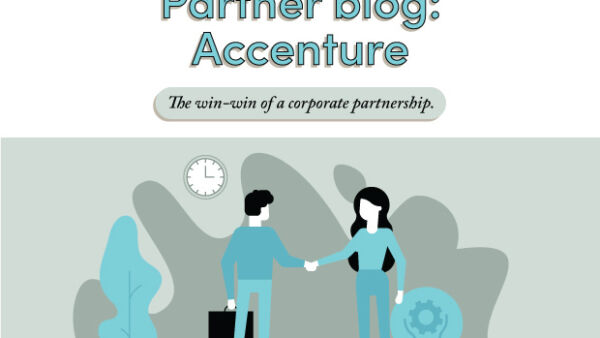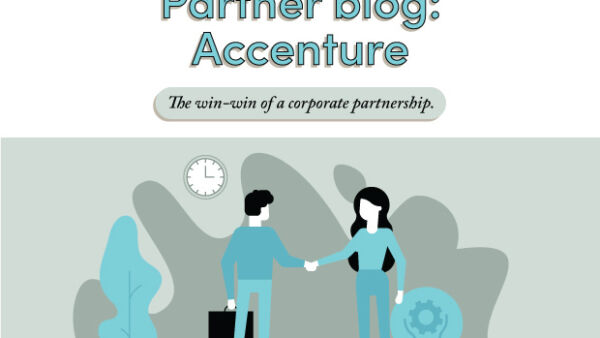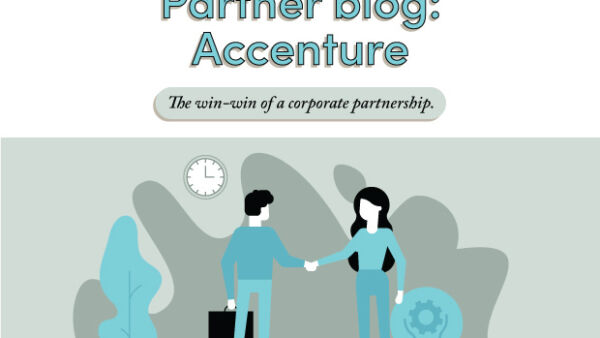 Back to overview
Wondering what a corporate powerhouse can do for a scrappy startup? We assure you it's a win-win situation. Take the example of Start it @KBC startup PlugInvest, which supports companies in their transition to sustainable mobility. They got together with our partner, Accenture, to start a conversation about their needs and network. From the beginning they both benefitted from the exchange, and PlugInvest is thrilled with the boost it gave their growth. We sat down for a chat with PlugInvest CEO Sander Hereijgers, who lined up all the pros of working with a corporate: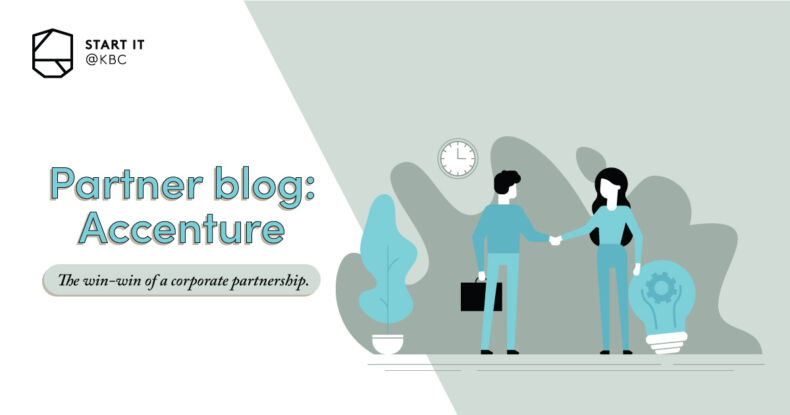 #1 You create a snowball effect
PlugInvest enables electric driving by hooking companies up with various solutions for charging stations, both at work and at employees' homes. Sander discovered that working with a corporate can give you a major momentum boost, creating a snowball effect that accelerates your growth.
"When I look back at when we were starting out a few years ago, I don't think we really focused on working with corporates at the time," says Sander. "Finding your first customers is extremely important. As a startup it's very hard to get a foothold in the market, unless you have a really unique product that nobody else can offer. But that's rarely the case. So you have to make sure you have good references in the short term. And by good I mean big: the bigger the name, the bigger the reference."
While Accenture isn't currently one of PlugInvest's clients, that doesn't mean they can't help each other reach a higher level. "Entering into dialogue with an international company paves the way to building up the credibility you need as quickly as possible," finds Sander. "When they namedrop you to other companies, that's when you get that snowball effect."
#2 Shared network for shared success
That name dropping is one of the ways PlugInvest benefited the most from Start it @KBC's accelerator programme. Your network is everything. What's more, sharing connections means achieving success together. That was certainly PlugInvest's experience. "Start it @KBC acted as our matchmaker with Accenture, and immediately got us in at the right level," says Sander. "So we didn't have to go through a whole string of meetings to get to the person we really needed to talk to. They also had concrete questions for us about electrifying their fleet. So that's how our conversation got rolling. Of course Accenture's network is also very interesting. They work with leasing partners, which could be interesting leads for us."
A major company like Accenture is a magnet for all types of contacts, even more unexpected ones. "You see they also take the time to help students and thesis projects, which they then refer to us," recounts Sander. For example, they introduced us to a student who had written a paper about our market. Now we can use those insights for a pilot project."
#3 You gain extra market knowledge & deeper focus
Another obvious reason to work with corporates, is the market knowledge and experience they've acquired on their way up. "It struck us right away that Accenture really has a broad view of the market," explains Sander. "They demonstrated a broad understanding of the market needs for new products and services. Especially because they're active in several countries, and are internally very Benelux-oriented. That helped, because a country like the Netherlands is many years ahead when it comes to electric driving and charging stations." That allowed PlugInvest to sharpen their focus, without wasting too much time.
It's not just a one-way street either: as a startup you also have a lot of value to add. While you can benefit from a large company's expertise, influence and network, you can also teach them something about creating an innovative product quickly and on a tight budget. In the case of PlugInvest, they were able to bring Accenture their tech knowledge and fresh perspective. Though the corporate world and startup worlds can differ drastically in terms of agility, there's common ground to be found in their visions and perspective. PlugInvest was happy to find that this was the case with Accenture. "It's refreshing to see how a big company like Accenture isn't afraid of new business models and innovation," says Sander. "They were also looking into the possibilities of vehicle to grid technology, which of course is our thing. I'm curious to see what the future will hold!"
Want to find out more about these captivating companies? Learn about Accenture's added value and take a look at the PlugInvest website!