Entrepreneurship
7 October 2020
9 min
#WisdomWednesday: 4 moments of truth you'll face as a startup founder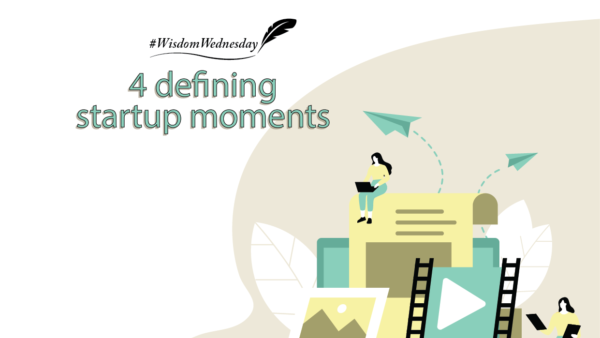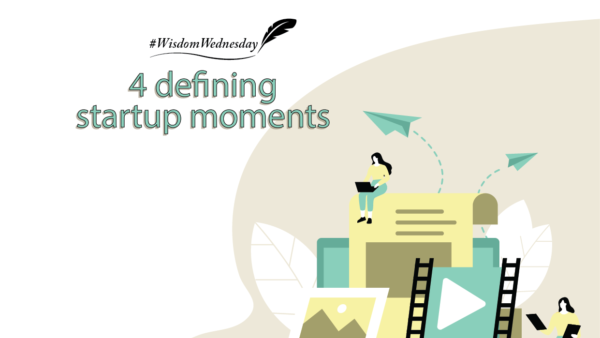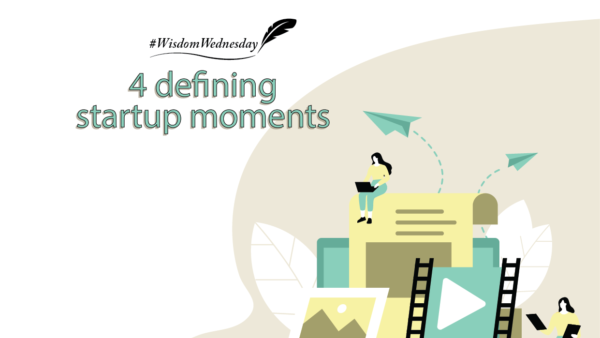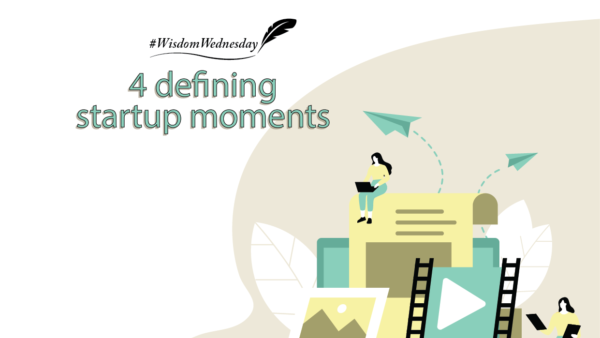 Back to overview
It's not all rainbows and unicorns in startup land. Getting a new company up and growing can bring up some tough realities to face and decisions to make. Luckily many of these are common challenges for startups, and those who have been down this road before have some wise words to make it easier. This #WisdomWednesday we're sharing some of the top make or break moments you might encounter on your entrepreneurial path, and how to deal with them: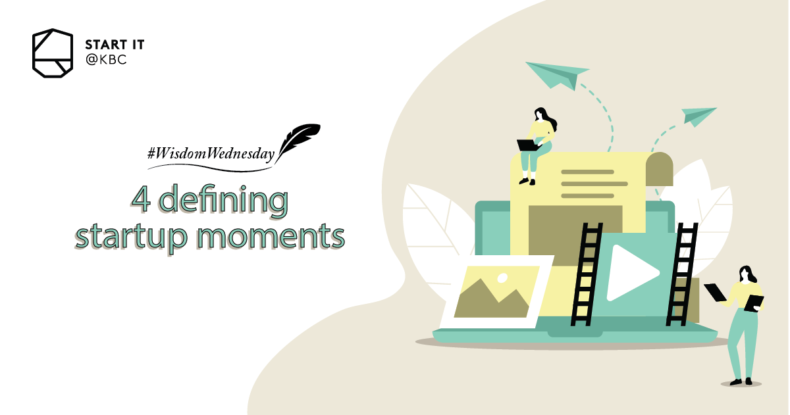 #1 Saying bye bye to the wrong customers
As a startup, you're often forced to make a choice about which direction you want to go in with your solution, or what type of customer or client you want to help. Just know that no matter which way you decide to go, you can't please everyone. Does a big name want to sign up for your product or service, but they're expecting features or applications that don't match your vision? Although it's tough to pass up such a tempting deal, it's best not to compromise your idea for many just to satisfy the desire of one. Dare to say no and you'll likely be rewarded for it in the long run.
Another scenario is letting go of customers who aren't worth the trouble. They may be highly demanding, costing you lots of time and energy while not giving you enough revenue in return. Whether they're causing your employees undue stress by treating them badly, constantly changing their minds about what they want, or requiring lots of handholding without offering you a commitment, at some point you have to make the call to let them go and invest your resources into more rewarding customers. For young startups it may be tough to let go of one of their first customers, but in the early stages it's all the more important to conserve your resources. Saying goodbye to a problem customer can not only help you achieve more, it can be a life saver for your team's morale.
Remember, startups don't tend to grow with problem customers, even if they are paying well. It's better to place an emphasis on expanding a network of people who value your services and treat your team with respect. They are also the ones who tend to pay it forward and get your word of mouth going as well!
Don't forget that at Start it @KBC you can always reach out to one of your mentors for advice on how to deal with tough questions. "At Trooper we continue to have a need for the experience and expertise of someone who's already gone through the big ups and downs," founder Elisabeth Lamote recently told us. "Being able to fall back on a solid network is indispensable. You shouldn't have to ride the startup rollercoaster alone!" Does your startup still need help professionalising your sales operations, from pre to after sales? Then sign up chop-chop for Market Me, the program we run together with entrepreneurial network Netwerk Ondernemen.
#2 When it gets lonely at the top
Whether you're a solo founder or you have a founding team behind you, running a startup can be a lonely business. The long hours, the wholehearted dedication to your work, spending less time with friends and family, and working alone or with a couple of equally busy colleagues: it's not exactly a recipe for a well-balanced life. That's when it's essential to lean on people who have been down this road before. It's a tough phase, but it will get better!
A lot of founders underestimate the impact of all this hard work and dedication on their wellbeing, often only realising it when it's too late. Our research with Mensura revealed that a quarter of startup founders in Belgium is completely out of energy by the end of the day, and one in five even suffers from heart palpitations or chest pain. On top of the usual startup stress, the corona crisis has really been putting a lot of us through the wringer. As a company you may be trying to make up your losses from the crisis by working harder than ever. As essential as it is to survive as a company, it's also important to think beyond the coming months. Placing some emphasis on your wellbeing and that of your team will not only provide some relief now, it will help keep you going over the long term!
So how exactly do you go about looking after your wellbeing while getting a company off the ground? Luckily Start it @KBC we founded our Wellbeing Academy to address just that question. Our program helps improve the overall health of founders and their teams, constantly adapting to the needs of founders and the resources of our partners. It's also essential to disconnect sometimes in order to give your best again later. Whether it's a digital cleanse, a good book or one of Yogalive's live yoga classes: grant yourself a little zen once in a while and benefit big time!
#3 Deciding whether to let go of a team member
Business partnerships can be tough. You already know it's crucial to have the right cofounder by your side. But there is no golden formula for choosing your wing(wo)man: you have to learn by doing. The same counts for finding the right match when recruiting new talent. There's a pretty big chance that at some point (especially in the beginning) you'll hire the wrong person for the job.
The mantra "hire slow, fire fast" can be a good one to follow to avoid spending too much time polishing that diamond who just doesn't seem to shine, or fit into the rest of the team. Still, there are some caveats to keep in mind when applying this approach. To start with, "hire slow" doesn't mean taking months to bring someone on board, and "fire fast" doesn't mean getting rid of someone just because they look at you funny. It does mean being careful about who you hire and who you keep around. Sure, chemistry is important (the old "would you want to have a beer with this guy" factor) but it's also about putting together the right combination of people who can help bring in funding, get your product or service up and running in a timely way, and who can be trusted to delegate daily functions to so that you can focus on strategy.
Having the wrong team can be disastrous for your future, so you want to move carefully. At the same time, don't be too trigger happy and risk throwing the baby out with the bathwater. A team member may need to work on certain skills, but as long as they are quick and willing learners with a good attitude they could well be worth keeping on. Your role as a founder is to put people first and help support your team so that everybody is growing together. Creating a supportive atmosphere pays off in employee satisfaction, which is like gold for your growth.
Of course it's tough to get all the expertise you need to grow in one tiny startup team. That's why it's important to build up a network of people you can turn to for questions about running a business, from accounting quandaries to legal dilemmas. That's what accelerators like Start it @KBC are there for!

#4 To exit or not to exit?
That is the question. As a startup founder, it might be the hardest question you'll ever have to ask. With all the consolidation happening in some sectors, it could be quite likely that you'll have the opportunity to sell your stakes in the company you spent so much time and effort building up. Or perhaps you'll go for a merger and have to adapt your vision to that of a new parent company. While it may be an emotional decision, you'll have to try to look objectively at how it impacts the company and your own life. In a recent interview Jonas Deprez of Daltix talked about how the acquisition of his data company by retail corporation Colruyt felt right because they had the same people-centric vision. But that doesn't mean that a corporate venture like this is for everybody. Each exit decision is unique and that means lining up all the facts, getting some solid advice – and then checking in with your gut. Remember, there's no guarantees in life, or in entrepreneurship. It's about living and learning!
Do any of these dilemmas seem relatable to you? Anything we forgot? Let us know!