Stories
Tips & tricks
17 March 2021
5 min
#WisdomWednesday: 4 steps to getting your content strategy right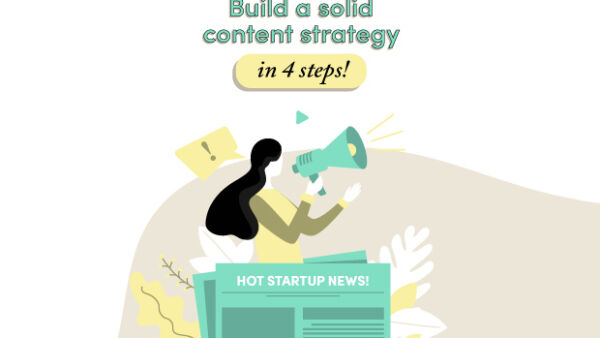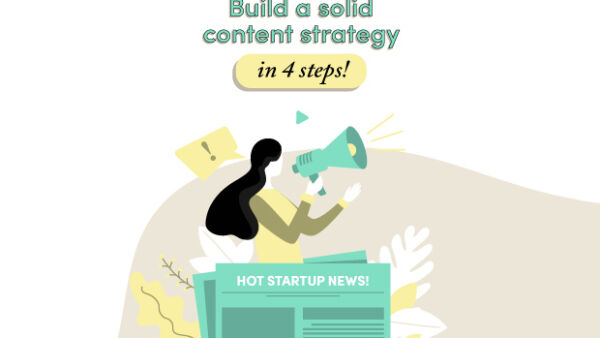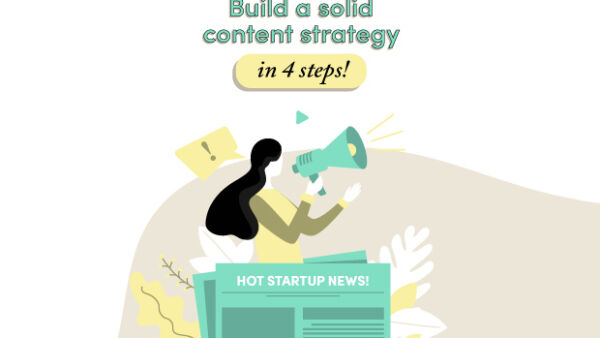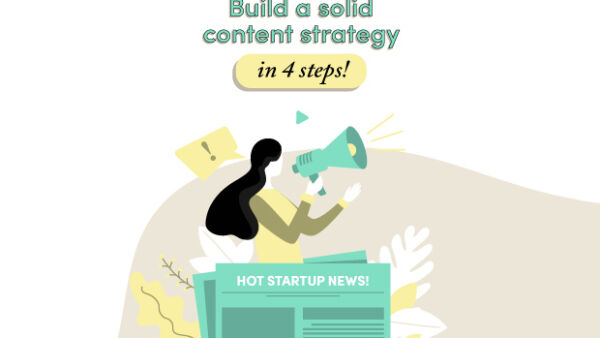 Back to overview
A lot of startups are creating great content for their websites and social media, but without a solid strategy the effort doesn't always pay off. This #WisdomWednesday we're taking you through the basics of putting together a content strategy, so you can get the most out of your time and resources: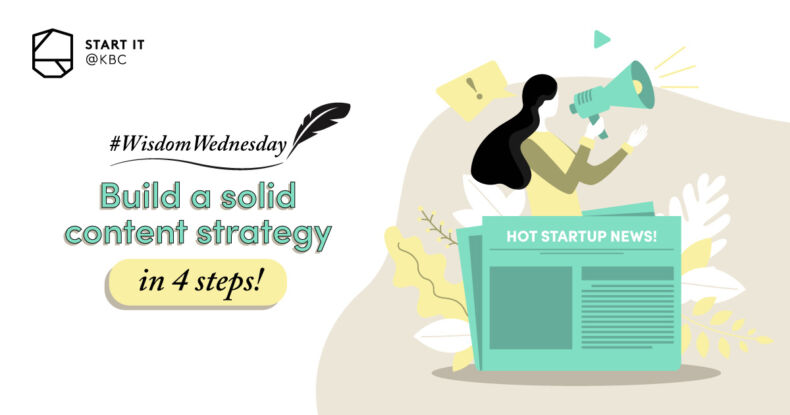 #1 Start with clear goals
You may have figured out already that content marketing is about more than just putting out decent content: it's about putting out content with a purpose. So let's start there. First, what is your startup's reason for being? What is your mission statement, what do you want to accomplish? There's no need to do any type of marketing just because other people are doing it. Your content strategy should always be directly at the service of your goals.
The next thing is to make it measurable by setting your key performance indicators (KPIs). How can you put your goal into numbers? Do you want to want to have a best selling product? Put it in numbers: how many conversions do you want to drive this month? Or do you want more people to be aware of your social entrepreneurship platform? So how many hits do you need on your website this month? Be ambitious, but also realistic. The idea is to be able to measure whether you are meeting your goals effectively or it's time to switch strategies.
#2 Know your audience
Knowing your audience is the essential secret to making your content strategy a success. Who are your readers? Yes, you should have an idea of demographics, interests, habits, and pain points. But the more context you can get, the more you can truly understand what their lives are like and what they think and believe, the better.
So how do you gather all that information about your customers? You can start by asking them! Conduct surveys among your current customer base about their goals, their habits, their concerns. Be sure to have some open-ended questions so you can get some out-of-the-box answers. Speaking to your existing customers over the phone is even better: the more personal, the more insights! Of course there are always web and exit surveys as well to ask customers about their experience or why they are leaving your site. Combine methods so you get both quality and quantity, and keep testing your assumptions periodically.
#3 If you build it, they will come
Once you know your goals and audience, you can build your strategy. Each piece of content should both serve your goals and be targeted to your audience. Here are the main steps:
· Take stock: start by taking an inventory of all your content by making an overview of topics and channels, for example in Google Sheets. Compare it with your customer's needs and goals and identify what's missing.
· Brainstorm: think up a list of topics your audience would like to know more about, and think about how to package it in different ways that speak to them (e-book, blogs, social posts)
· Make a plan: your content plan should include topics, type of content, channels and posting frequency. It should be clear who is doing what and be easy to translate to a content calendar.
· Be consistent: be clear about the resources in terms of time and money you can put into creating content. It's better to post once a week consistently then to create bursts of content followed by radio silence, or to lower your quality. Schedule and create batches of content ahead of time to make sure you keep a nice tempo going.
#4 Put it into action
The best way to know whether you have a good strategy is to put it into action. Like anything else in startup life, your content strategy is a matter of testing assumptions and iterating. What got the most engagement? What drove people to your site? Go back to your KPIs and measure your results against your goals. If your strategy is falling short, shift your resources to what is really working. Also, question whether you are focusing on the right metrics. Maybe direct conversions aren't looking hot, but your content is driving site visits for example. Don't be afraid to talk to your customers to get some more insight as well.
For the content that is working well: milk it! Think about how you can reuse the best stuff for other channels. Update it, optimise it, split it into different formats. For example, a blog that's a big hit can be mined for a bunch of social media posts. Just make sure it always has added value.
Need some more advice on how to create a killer content strategy? Our partners and mentors are there to help you! Look for concrete tips on the platforms of Start it @KBC partners like Hubspot for Startups, Growforce and Netwerk Ondernemen.