Stories
Tips & tricks
19 August 2020
6 min
#WisdomWednesday: 5 ways to build a strong community around your startup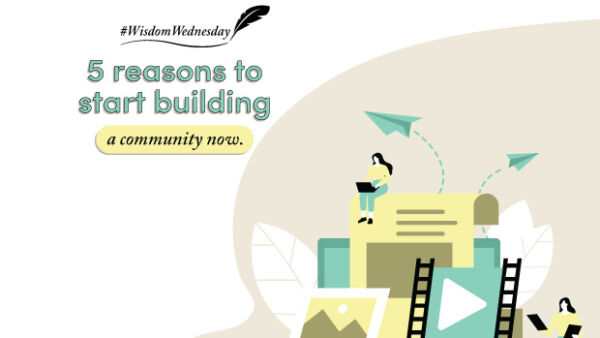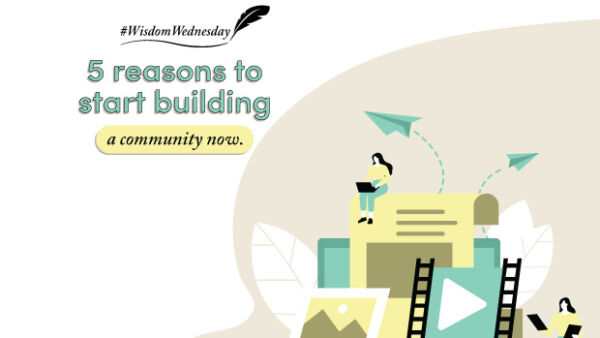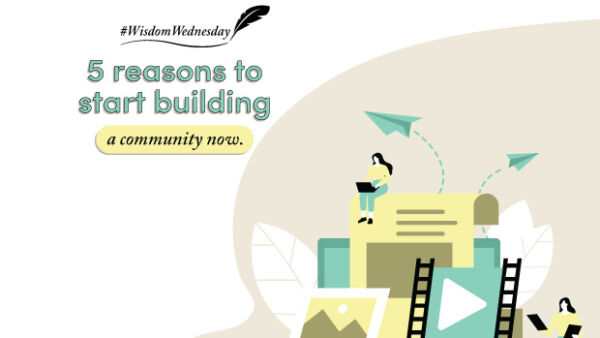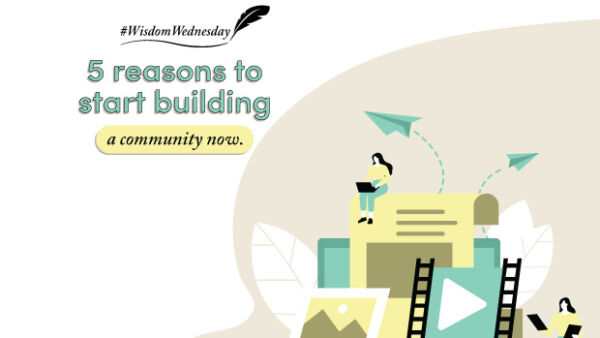 Back to overview
Never underestimate the power of community, least of all in these uncertain times. For startups building a community creates an organic ecosystem around your product or service which just keeps on giving: cultivating a loyal customer base, valuable word-of-mouth, and a priceless source of feedback. This #WisdomWednesday we're giving you the essentials of how to start creating a strong community: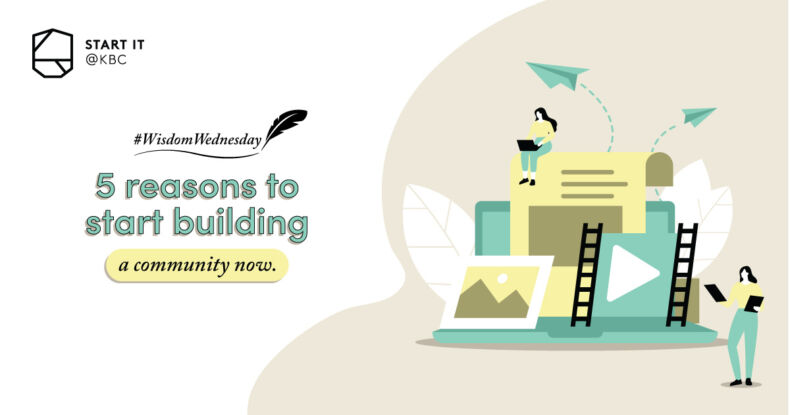 #1 Start with your story
Truth bomb: you can't start building a community until you've created a clear story around your product or service. Why do you exist? What are you setting out to change?
Here is where the art of storytelling comes in. How you tell your story is an essential element of creating a brand. While it's important to share all the ins and outs of what makes your product or service stand out, straightforward pitches can come across as dull and dry. People can get lost in the details and disengage fast. What people are looking to hear is a clear sense of purpose. They want to know what inspired you.

A clear and convincing brand narrative adds value to your product or service. But it shouldn't be all talk: you have to walk the walk, or you'll quickly be branded as a phony. We've already been taken with themoonbird's story, and the way they incorporate their mission for wellbeing into everything they do.
#2 Create two-way traffic online
There's no two ways about it: people are spending more time online than ever right now, and that includes your customers. It's the perfect moment to create a space for dialogue to find more about their needs, desires and interests. There are many ways to connect with customers and show them you're listening, whether through social media, forums, or a feedback space on your website.
The worst thing you can do is just spam people with updates on your company, which is really just one-way traffic. Instead you should really try to start a conversation to gather valuable feedback you can use to tailor your offerings. Think polls, asking open-ended questions, interactive posts…make it clear that customers have a say! This helps create a relationship with your customers that goes beyond the purely transactional, making them feel valued and helping to build brand loyalty.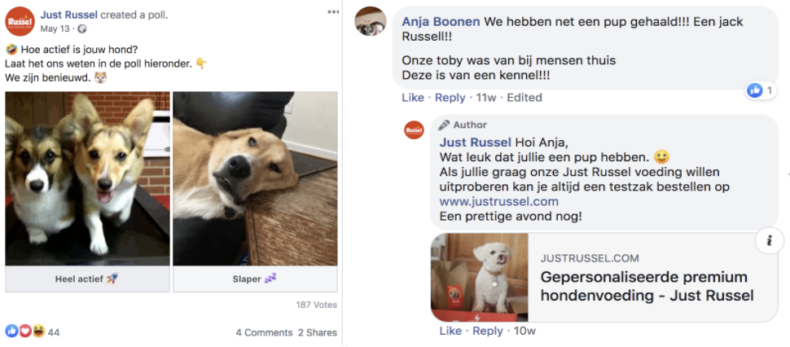 Take Just Russel for example, and how they connected with pet owners by sharing fun GIFs and asking questions, and then reacting to the answers! That's what we call two-way traffic: in marketing terms, "pull" as opposed to push. At Start it @KBC we also do our best to enter into a dialogue with our stakeholders as much as we can. We have to admit, it's not always easy to respond to all the questions and comments we get from different parties, but we try to be there as much as possible for our community.
#3 Share customer feedback
Did you receive some great feedback from customers raving about your product or service? Make sure the word gets out by amplifying it online. This encourages feedback from other customers and helps them see what they have in common, helping to build trust with your company.
As hard as you may try to convince your customers and online followers of the added value of your product or service, it's always more powerful when it comes directly from existing users. So reach out to your customers and ask them what they think of your product or service. Apart from the fact that you can get a valuable testimonial out of it, it's also an opportunity to get their feedback and ask them how you can improve. It's even better when happy customers showcase your product, as you can see in this video from a Mealherofan!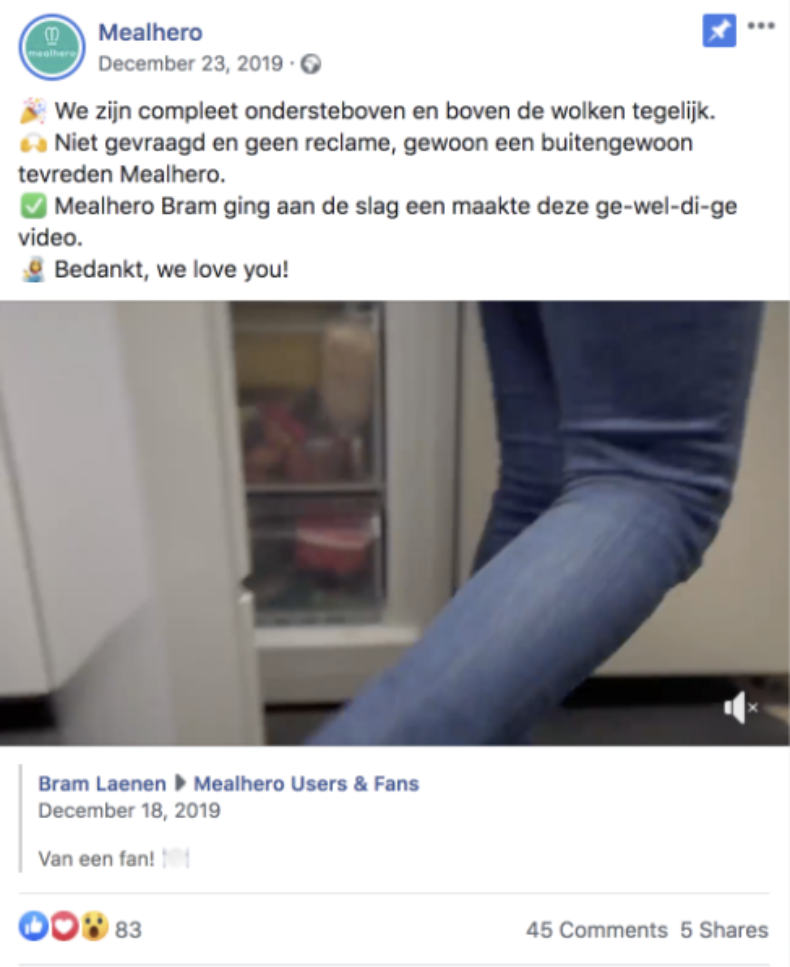 #4 Reward your loyal fans
What better way to show customers that you value their loyalty than giving them some sweet rewards? Showing some generosity in the way of discount codes to those who actively engage with you online or who help put out positive user content will keep your customers close and encourage even more good word of mouth.
It's also nice to link your rewards to one of your new initiatives. For example, raising financing via crowdfunding, where strengthening your community is a must for it to be successful. Our circular sunglasses startup, Yuma Labs from Antwerp, launched a crowdfunding campaign via Indiegogo last week. Their target? Raising 20 thousand euros to finance a new, 100 percent circular collection of sunglasses. From a certain giving level, backers can get a cool set of shades and other perks. Win-win!
#5 Be a force for good
FromFibricheck to JuuNoo and Helpper to anAddHomeandPlanet B: so many of our startups have developed solutions to solve larger, societal problems. Amazing!
Others have also adapted their business model or started new initiatives to benefit a good cause. We've seen this goodness on display more than ever during the corona crisis. You can find a full list of initiatives on our dedicated corona page, and one thing is clear: the network effect plays a huge role here!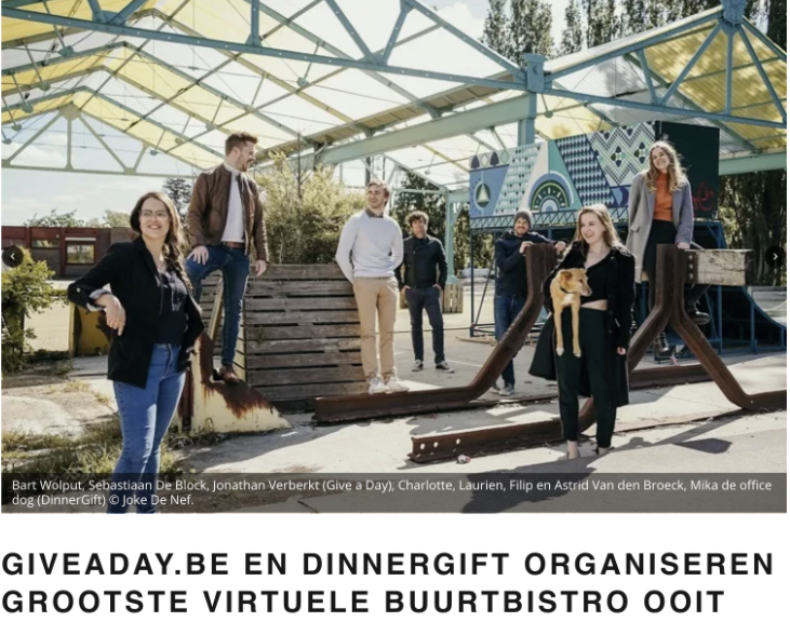 For example, our startup DinnerGift joined forces with another startup in our network, Give A Day, to organise the Grootste Buurt Bistro, an online action to support the restaurant industry. It's great to see that cross-pollination, while it also has an amplifying effect on the target audiences of both startups.
Ready to build your own community around your company or business idea? Then hop on the bandwagon and apply for the new pitch Start it @KBC pitch wave!