Entrepreneurship
3 March 2021
4 min
#WisdomWednesday: Cold emailing the right way with GrowForce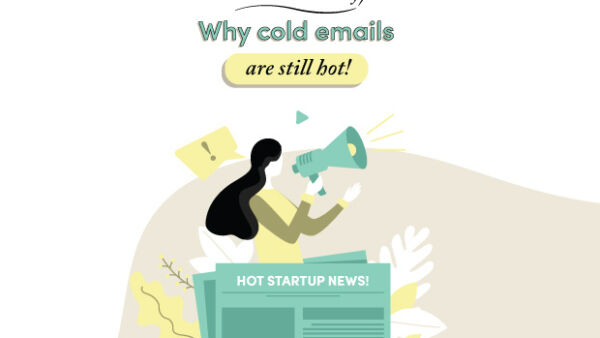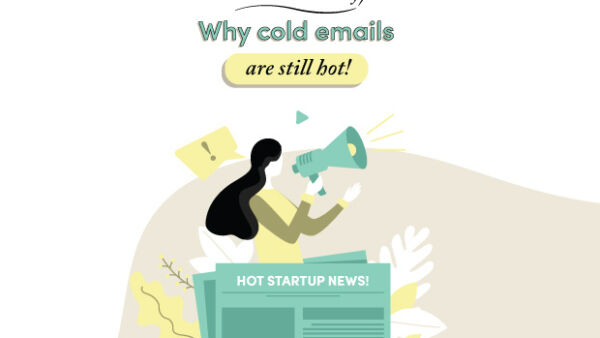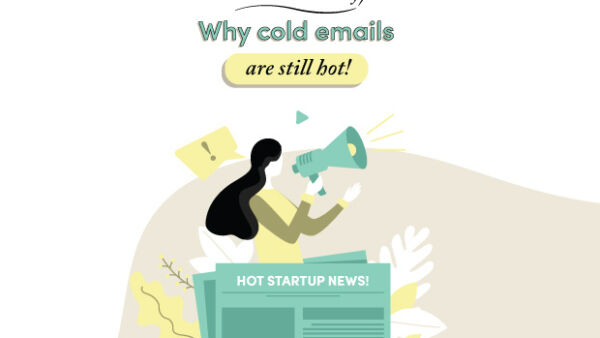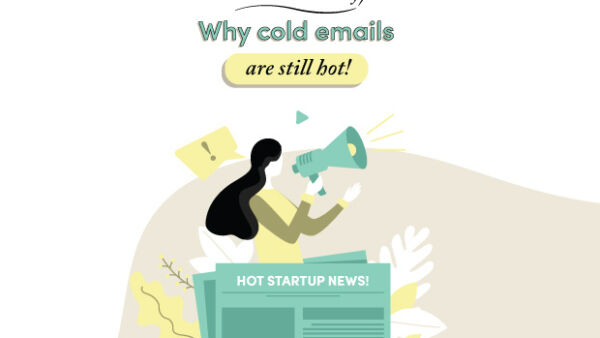 Back to overview
Cold emailing isn't a thing of the past, if you ask GrowForce. It's still one of the best converting channels, when it's done right that is. A recent cold emailing campaign by the growth marketing company for one of their B2B service clients got a 58% reply rate and resulted in over 70 video calls with leads using what they call a Trojan Horse strategy. Getting curious? Read on.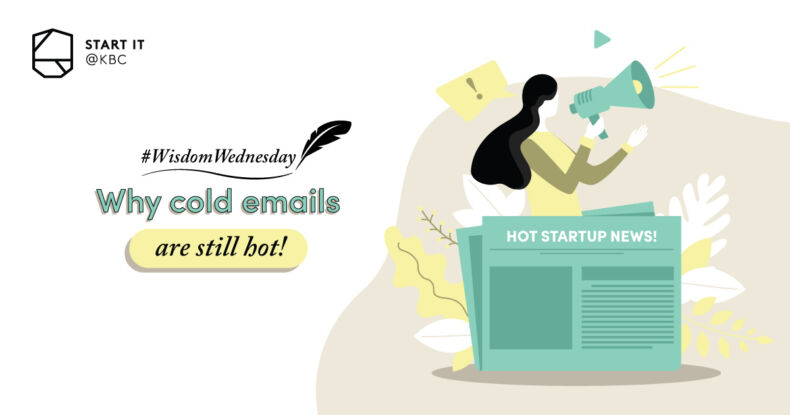 Why cold emailing gets a bad rap
We know your favourite word for cold emails: spam. You probably assume that everyone hates it as much as you do, so how can it work? Of course you would think that if you received the typical poorly structured, salesy campaigns that seem to proliferate like mould in your inbox. But hold on, says GrowForce: just because people are doing it wrong doesn't mean it's ineffective.
Your hesitance is understandable of course. You don't want to hurt your brand's reputation or lose credibility by sending people emails that turn them off. But GrowForce has a tried-and-true process to increase leads in just a few days, emphasising messaging on the benefits for the receiver. The key: having a greater offer than your ask.
Pain point & strategy
First let's take a look at the client's brand and its challenges. This company offers expertise in IT security and infrastructure, and their pain point was to find a new audience and start a conversation with them. For that they needed:
· More leads
· More face-to-face meetings
· Data to understand the pain points of their target audience.
GrowForce came up with a strategy that included:
· Creating an outreach strategy
· Writing nurture emails
· Automating the process
· Writing a lead magnet
· Following up with an ebook
The secret of the Trojan Horse
So why does GrowForce call this cold emailing strategy the Trojan Horse?
We'll start by setting the scene a little: with everyone working for home during the COVID-19 pandemic, there were new concerns about cyberattacks. GrowForce seized on this focus on cybersecurity to ask organisations to contribute to a research paper on how they are dealing with security challenges related to remote working. In return, they would get free cybersecurity advice, priority access to the research paper, the chance to benchmark themselves with other companies, and an opportunity to win a team activity valued at €500. Nice deal!
Once respondents accepted the 15 minute survey, GrowForce's foot was in the door. They would then ask their interview questions during a video call and feed the sales team the concrete insights from the conversations. That's why it's called the Trojan Horse: their sales questions were disguised as industry research.
The sequence for success
Let's take a closer look at the cold email sequence that was used: a drip sequence consisting of four emails. Sounds a little high perhaps, but think about how many emails get lost in the everyday clutter. The success of this campaign proves that persistence pays off. Most of the interactions were actually from the third and fourth emails. The respondents also confirmed during the video call that they weren't bothered by the volume, and were glad to have received multiple emails to let something interesting cut through the noise.
These are the B2B email marketing best practices GrowForce used in this email drip sequence:
· Keep it short and on point
· Leave a lot of whitespace for readability
· Talk about them, not about your company
· Emphasise your value and offers, be direct
· Use bullet points if you have multiple points to explain
· Personalise your emails with info like company name, name, etc.
· Write a killer subject line: nobody will read your emails otherwise
· Write more than two emails: people are busy, your emails can get lost in the clutter.
Want to know more, including what each email in the sequence focused on and how GrowForce brewed up the "secret sauce" of LinkedIn marketing automation? Read the full case study on the GrowForce website!