Entrepreneurship
26 August 2020
6 min
#WisdomWednesday: how your startup can contribute to the circular economy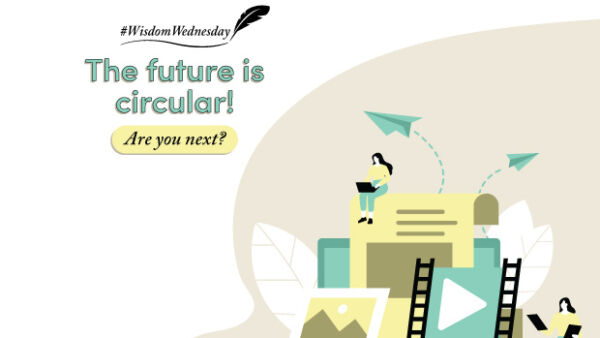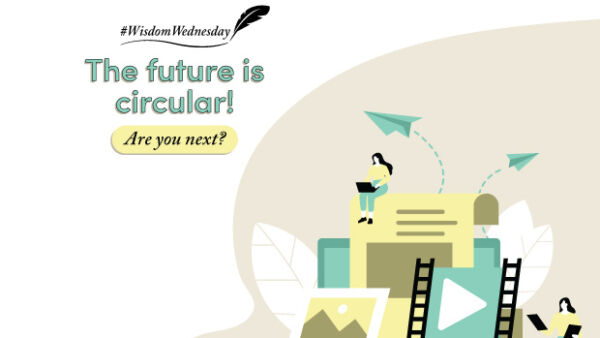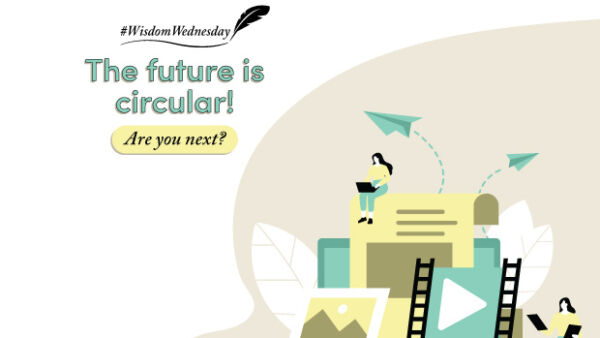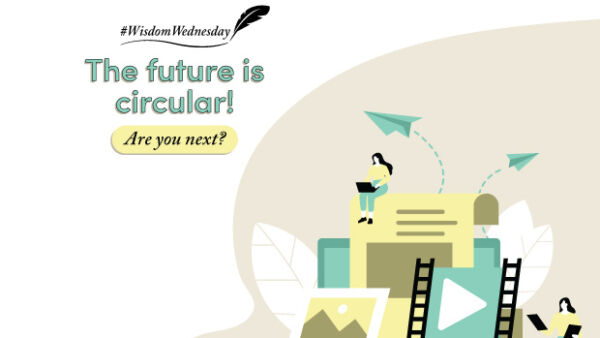 Back to overview
We've already shed some light in this blog on why the circular economy is set to boom in a post-corona world. We have plenty of startups leading the way, but even those without a circular business model can contribute to a healthier planet. This #WisdomWednesday we'll tell you how every startup can make an impact.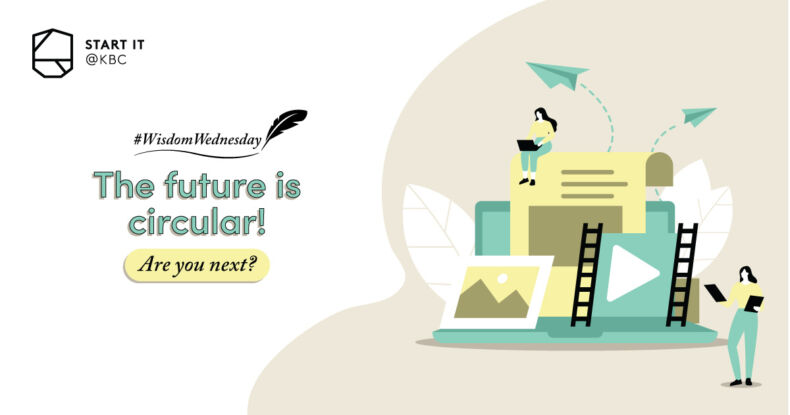 When living differently is our only option
We only have one planet. One place for humanity to call home. We're treating it as a bottomless resource, when in fact there is only so much planet to go around. Our precious world is now facing unprecedented environmental damage, the acceleration of climate change and shrinking natural resources. The human population is skyrocketing while we continue to ramp up our consumption and increase our energy demands. We all need to shift gears fast to prevent an environmental and humanitarian crisis in the making.
Now we also have another humanitarian crisis on our hands: the COVID-19 pandemic. Once the virus is contained, we have to make sure the global economy bounces back in a way that sustains our planet long-term. That means finding a more sustainable way to meet people's needs and grow our businesses. Did you know that nearly 92 percent of our planet's resources are only used a single time before becoming waste? Creating a circular economy is about keeping materials in a cycle of continuous reuse, as well as relying on renewable sources of energy. It shouldn't come as any surprise that startups are taking things into their own hands and are leading the way in circular innovation.
Sustainable entrepreneurship is gaining ground
We're extremely proud to see so many of our startups working on making the circular economy a reality. Take our green energy startup Bolt, reusable coffee cup maker Billie Cup, or Yuma Labs, which recently made headlines with their successful crowdfunding campaign for circular sunglasses. Circular business isn't just booming for B2C startups either: during the corona crisis JuuNoo created a frenzy for their circular office walls, the environmentally friendly way to socially distance at work. So the examples of circular ingenuity are endless.
Just last year our CEO Lode Uytterschaut remarked: "We keep seeing more startups focusing on energy solutions and sustainability. The yellow vest movement, the wave of climate protests and the lack of long-term vision of many policy makers have inspired people to take things into their own hands and start businesses that make the necessary lifestyle and economic shift possible. It's very interesting to see how our startups reflect signals from society. We're happy to have the innovators of tomorrow on board already."
As an accelerator striving for a circular economy, we're lucky to count on the help of forward-looking partners. For example, from our partnerVITO, which helps our startups develop circular products and business models. This collaboration further stimulates the circular economy, creating more sustainable business! That's taking win-win to a whole other level.
Not so circular? You can still contribute
Even if you don't have a circular business model, you can still do your part to put the circular economy in motion. There are a number of green measures you can take to reduce your company's environmental impact. Not only do green working environments help protect the planet, but they come with other benefits, such as reducing employee sick leave and associated costs, improving productivity, increasing job satisfaction and retaining talent.
So how do you go about doing that exactly? Basically it's about being more efficient with resources, reducing waste, and reusing what you can. You can start with your office. The COVID-19 pandemic is accelerating the trend towards teleworking and video conferencing, and it's something companies can think about keeping in place long after the virus has been defeated. For those who need to get the team together, consider encouraging alternative modes of transport and offsetting your carbon footprint. There are lots of ways to go greener at the office too: think switching to a renewable electricity supply, going paperless, aiming for zero waste and locating in certified green buildings. And remember, we need to go green all along the supply chain: hold your vendors and suppliers responsible for their practices. To make sure you're thinking as green as possible, think about appointing a sustainability officer or forming a sustainability committee.
It won't just be the environment that benefits. Research suggests that up to 91% of millennials would switch brands to one associated with a cause, and that includes sustainability. Business success and saving the planet go hand in hand. We have so much to win, and everything to lose.
There's no denying it: sustainable entrepreneurship and the circular economy are on the rise. We expect to see a lot of newcomers in this field during our next pitch wave coming up! Do you have a circular, or simply innovative business idea? Then it's time to apply for the new Start it @KBC pitch wave!