Entrepreneurship
5 August 2020
8 min
#WisdomWednesday: sure-fire steps for future-proofing your startup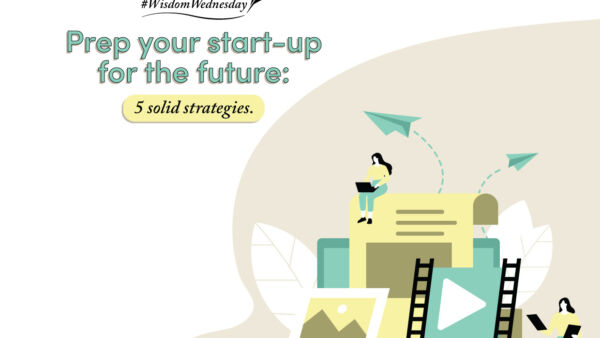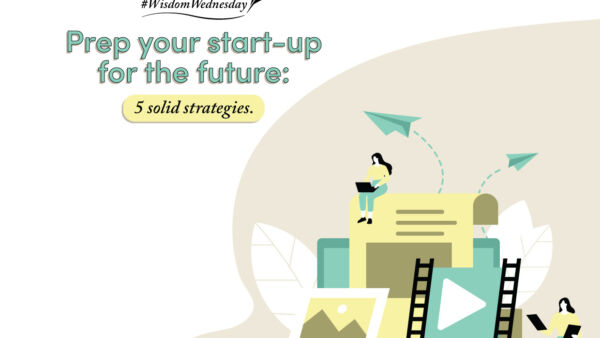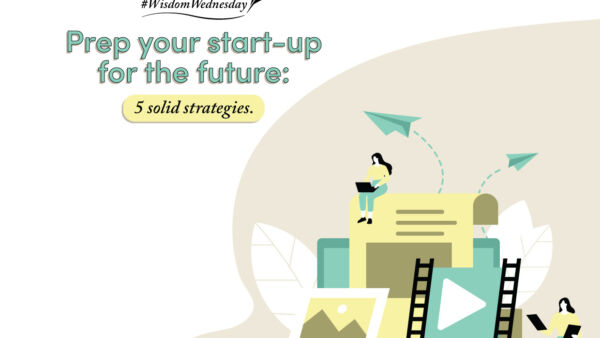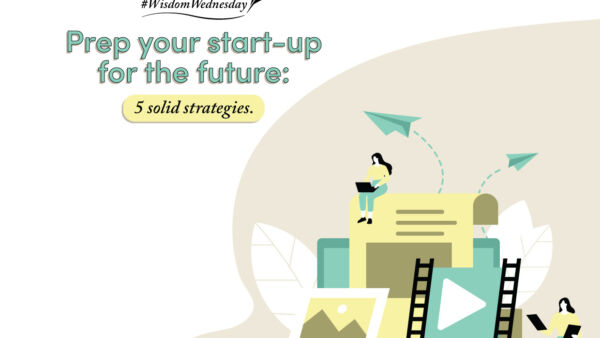 Back to overview
So you're on the road to success with your brilliant new startup. But what about all the changes happening in the world? How do we prepare for the shifts coming up around the bend? This #WisdomWednesday we're giving you some solid strategies for staying future-proof. Use them to step up your game and come dazzle us with your vision for tomorrow at our next pitch wave!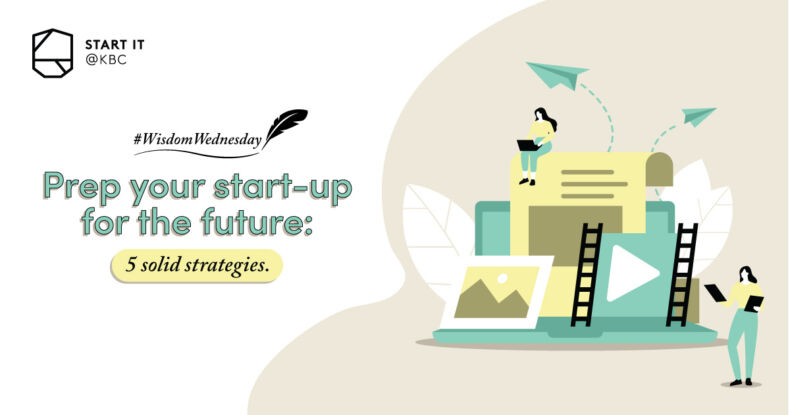 Be open and flexible to change
If there's anything we've learned recently, it's that change is the only thing we can count on. As an entrepreneur you have to reinvent yourself sometimes, maybe even pivot. That's OK because a lot of successful companies once had to do the same.
We may only know YouTube as the video streaming giant it is today, but like most of us, they started small. They began as a kind of video-based dating service where users could upload short videos describing their ideal partners. After grasping the potential of hosting online videos more broadly, the company pivoted and started building the $65 billion empire that Google eventually acquired. To stay open to future possibilities, you may as well accept now that the company you're starting today could look completely different 5 or 10 years from now. Rigidly hanging on to what you've got could shut you off from your company's full potential.
That doesn't mean you have to abandon your vision. One of our startups, sustainable shopping platform COSH! is a great example of that. They saw that research clearly shows that Belgians are still going to do a lot of shopping in physical stores. So they decided to pivot and also start targeting offline shoppers, adding an online plug-in to their new mobile app. With location-based and real-time information, the app facilitates sustainable shopping in the street.
Or take a look at what CityCubes pulled off recently. The experiential marketing agency saw an 80 percent drop in turnover because of all the cancelled events due to corona. So they decided to invent a disinfection container, which is now used as far away as Australia!
Don't just listen to yourself, listen to your customers
It's easy for entrepreneurs to get so wrapped up in product development and sales that they forget about their number one stakeholder: the customer. To future-proof your business and find product-market fit, it's important to anticipate changes in customer behaviour coming up.
As Bart Buckinx from BookWidgets said in one of our podcast episodes: "It's finding the sweet spot between what your customer wants and what your product has to offer. The first thing you need to do in order to achieve this, is understand what your customer wants. Talk to existing and potential customers, try to understand them and find out what their specific needs are. After this, you can design a solution which fits those needs."
In short, listening to the market and your customers is something you have to keep doing, not just in the beginning. Because the market is constantly shifting, you have to be ready to adjust to tomorrow's needs. By setting up a system to track customer behaviour, getting feedback and monitoring developments in your industry, you can stay on top of these changes and predict changes in consumer preferences.
Don't take it too far, though. It's not because one customer wants to see a certain feature that you should go ahead and implement it in your product or service. Or as Thomas and An of Justified put it: "We keep the big picture in mind in everything we do. We'll never completely change our platform because a single customer has certain wishes. If, of course, the same feedback comes from different angles, then it is time to fine-tune your product." Depending on your vision, of course!
Inspire a culture of innovation
Your employees are the beating heart of your business. That's why it's so crucial for your employees to be aligned with your company's vision and have them actively participate in making it a success. It all starts with trust: leaders should be transparent and communicative, creating opportunities for employees to speak up. Innovation is also fuelled by diversity, as we explained in one of our previous #WisdomWednesdays. It also helps to create a lot of contact moments to talk openly and stimulate collaboration.
So how do you start cultivating innovation in your company? Start with sharing your company's long-term vision and clearly stating your innovative business mission. Then give your team room to experiment. For example, you could have an "ideas bank" to collect ideas to keep in mind. Innovative leaders also reward innovative habits. That means not just rewarding successes, but also bold experiments. Encourage employees to learn from small failures instead of always playing it safe.
Want to learn more about creating a culture of innovation? Check out our webinar with economist Geert Noels, who explains all about innovating in the new economy.
Invest in cybersecurity and data privacy
More and more Belgian companies have had to deal with cyber incidents. According to a report by the FBI, Belgium is the sixth most vulnerable country for cybercrime. Both SMEs and large companies are targeted by cybercriminals in attacks. And the price they pay for it is very high.
Even if you're just starting up, it's important to know that small companies are also vulnerable to cyber threats. Hackers won't spare you because you're small beans. While big companies have a lot of resources to protect them from damage caused by data breaches, startups are less well-equipped. The EU has also enforced the General Data Protection Regulation (GDPR), obligating businesses in the EU to adhere to data privacy laws. Failure to comply can result in heavy fines, so it's essential to put together a solid data privacy plan from the start. The good news is that there's a lot of cybersecurity options available on limited budgets these days.
Building solid cybersecurity policies can be hard work, but it's better to bite the bullet and make it happen sooner rather than later. Especially now that everyone's working from home! Given all these concerns, it only makes sense that a lot of companies have built products or solutions around cybersecurity themselves. Take our superstars Phished and Sweepatic for example!
Don't be afraid to cross borders
Internationalization: it's a must these days. Simply because the whole world can be your market. If you go for it, you'll catch on soon enough. Anyone who knows Start it @KBC knows that we want to provide the gateway to other countries. We're also proud to have startups and scale-ups from all over the world as part of our community.
Arturo Gaona of accessible travel company Wheel the World, one of our international startups, confirms that with Start it @KBC the world is your oyster: "With a multicultural mindset you can expand further and scale more. As an expat in Belgium it isn't that easy to find your way. That's why Start it @KBC's efforts are so important for international start-ups. You end up in one big community. Also, thanks to the strong link with GAN, Start it @KBC helps us find international investors. "
An important tip from Start it @KBC founder Lode Uytterschaut: don't scale before you've tested your company and product in your own country. Otherwise you will be bound to scale your mistakes!
Are you, or do you know someone, who's ready for the next step: starting a business or scaling up? Then it's time to (get him or her to) apply for the next pitch wave at Start it @KBC!