Entrepreneurship
24 March 2021
5 min
#WisdomWednesday: why & how to act on sustainability now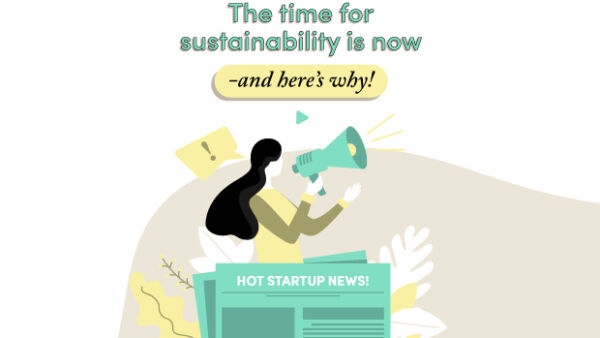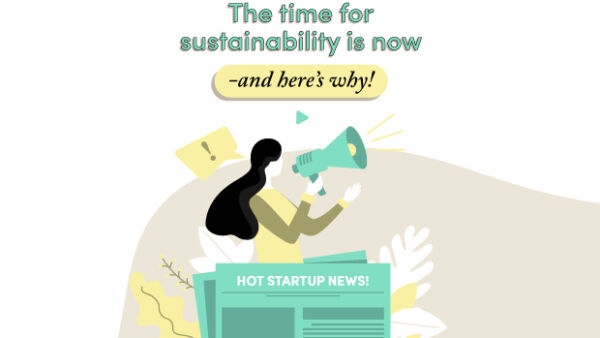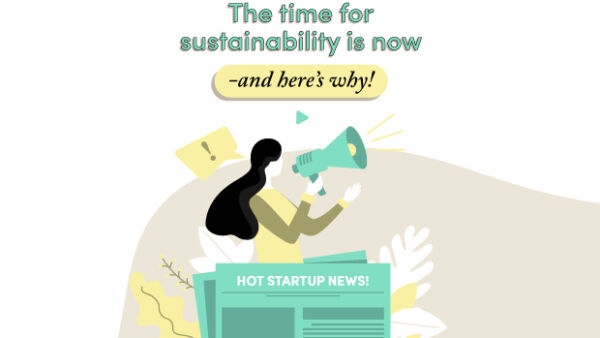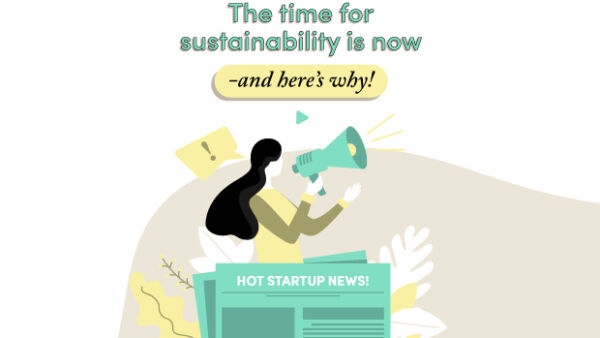 Back to overview
We're emerging from this epic pandemic to face a world rocked by multiple crises: from the battered economy to climate change to enormous inequality. Should we crawl back under our covers and hope it all goes away? Nah, that's not our style. Instead startups are getting to work to make sure the "never normal" is more sustainable for the planet and its people. Why is this so urgent and essential? We just happened to write a whitepaper on that recently. Here are the basics: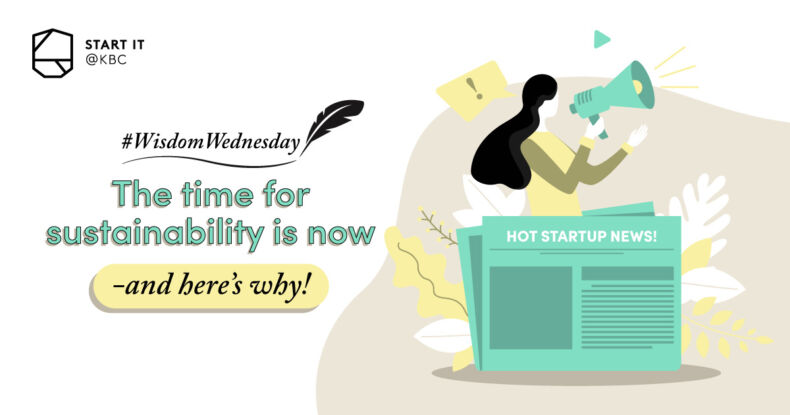 This is the moment to act
When it comes to saving the planet, there is no time to waste. Climate change is already happening, and every half degree of global warming brings serious, irreversible consequences. Luckily net zero is gaining momentum, with more and more companies committing to net zero carbon emissions within a set timeframe. Of course there is more to sustainability than climate: there is also just a decade left to achieve the UN Sustainable Development Goals (SDGs), 17 interrelated goals that provide a shared blueprint for peace and prosperity for humanity and the planet going forward.
The role of business is achieving these goals is essential, and luckily companies big and small are taking action. Large corporations are committing to sustainability goals and aiming to improve their ESG (Environmental, Social and Governance) scores. Entrepreneurs are paving the way forward with creative new solutions. The COVID-19 crisis has shown us how global crises impact our society and economy, motivating companies to step up their game. The scope and complexity of the problems demand that everybody get on board and work together for a better world. Edmire shares some more solid reasons for companies to take concrete action now in our whitepaper.
The future is circular
Circularity helps preserve our environment by limiting consumption and waste of resources. Not only does it benefit the planet, it also creates new employment opportunities and makes our economy less dependent on the import of raw materials. Urban mining, the reuse of local and regional raw materials, creates a more reliable source of materials when things get unpredictable.
This resilience is why circular companies seem to have fared better during the corona crisis, being less impacted by shortages of raw materials. Other aspects of a circular economy also help protect companies from global shocks: local and connected business, creativity and collaboration. Shop local movements help stimulate circularity and protect the local economy from the volatility of world events. All in all, circularity is a big win for business: a better use of resources could save European companies up to €630 billion annually!
Watch out though: not everything that is circular is necessarily sustainable. If we were to create a carsharing platform for diesel fuming vehicles for example, we would miss the point. That's why it's important to measure your circular efforts using certain indicators and criteria, something VITO explains more in our white paper. This prevents "greenwashing": claiming to be more environmentally friendly than you really are, and helps build consumer trust.
We can get there together
Innovation and collaboration are key to making the circular economy a reality, to create both the technologies and the business models to scale it. Stakeholders from corporates to startups, governments to academia need to work together and co-create sustainable solutions. Initiatives like The Shift create networks of stakeholders to create solutions to major challenges together. With the support of Accenture, The Shift tapped into the knowledge of 65 stakeholders to capture "the voice of the value chain" used to inform the creation of a new sustainable packaging ecosystem for example. Talk about putting our heads together!
Of course Start it @KBC hosts dozens of sustainable startups from different sectors, from consumer goods to construction, energy to mobility. We're also bringing startups and corporate partners together to combine their strengths and create win-win partnerships. The momentum has been building for a while, but we can now say with certainty that there is no turning back for sustainability. When companies large and small work together the possibilities for innovative solutions to create a sustainable future are truly endless: we're excited to see what our startups come up with next!
Want to read the nitty gritty on why and how companies should take action to become more sustainable and circular? Get all the good stuff in our whitepaper, thanks to our partners Edmire, VITO and Accenture!