Entrepreneurship
15 September 2020
6 min
#WisdomWednesday: Why your startup should be people-centric (& how to make it that way)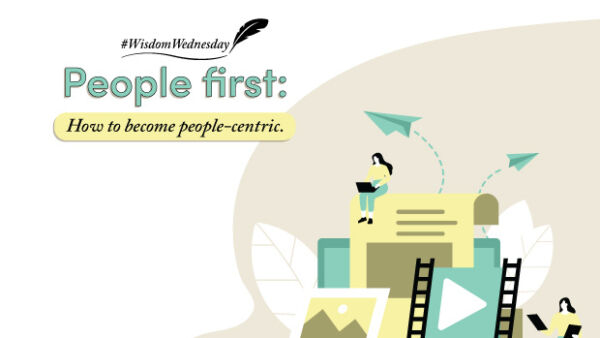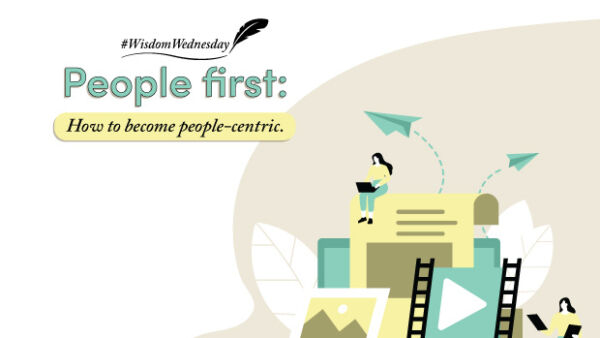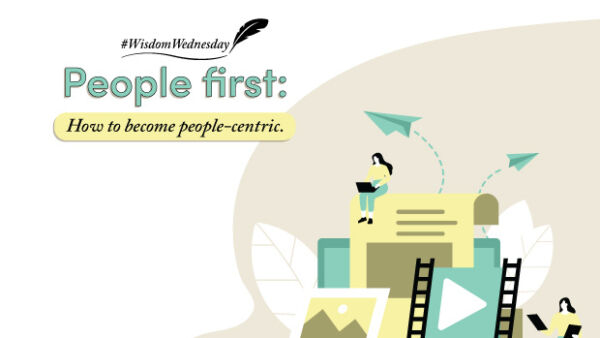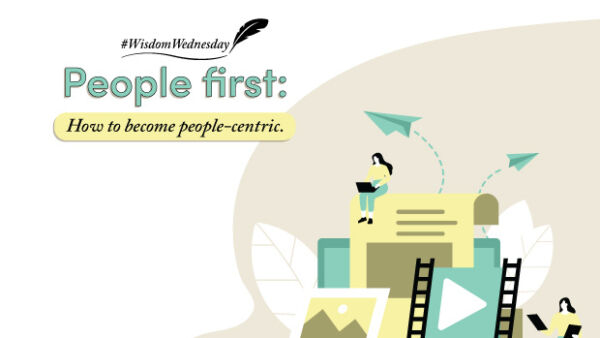 Back to overview
At Start it @KBC we always say we're a founder-centric accelerator, but feel free to expand that: we're people-centric, and that's also something that we'll pay close attention to during our new pitch wave. Why is that, and what can you do to make your startup more people-centric? This #WisdomWednesday we explain how people are what it's all about: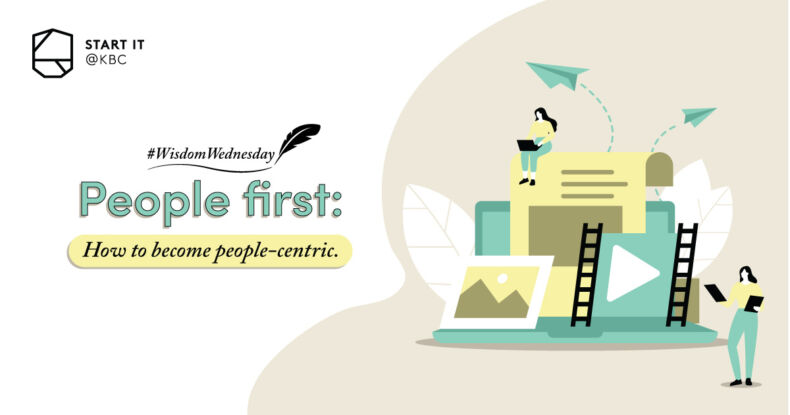 The people-centric founder
Everything begins with the founder of course. A lot of tragic stories about failed startups boil down to humanity, or rather the lack thereof, of the founder. From ego trippers to micro-managers and top-down despots: each one is the opposite of a people-centric founder. Not only do they have more difficulty getting into an accelerator, they also have a hard time finding customers and persuading investors. Not to mention keeping their talent!
A better way to approach things is to ascertain from the start what you are and aren't good at. It's one of the secrets to being a good founder. Lousy at sales? Don't kid yourself into hopelessly trying to peddle your product or service. On the other hand, if selling is what you were born to do, it might be better not to take the lead on the technical aspects of your product. A little self-awareness can save you a lot of heartache. The history of extinct companies is filled with examples of founders who thought they knew it all.
So don't be that guy. Find people who complement your talents. Lots of founders benefit from finding a co-founder who balances them out. Though if they approach it the right way, single founders can make it work too though: just look at Phished, JuuNoo or Daltix. These are just a few of our startups led by a single founder that have managed to find success.
The people-centric team
The trick successful single founders have up their sleeves is surrounding themselves with the right talent, and especially, retaining that talent: people who are better than you are in certain areas. But above all, people who put their hearts and souls into your startup. Who, like you hopefully, get that people make or break a company. It's no coincidence that the Start it @KBC team is made up of passionate intrapreneurs as well as people who once ran a startup themselves. With new hires we also look at that human click.
It may be that a certain team member lacks certain specific skills, making you doubt whether they might be a good addition to the team. But a willingness to learn, a desire to make an impact and a collaborative attitude can go a long way, and may be even more important. As a people-centric founder it's up to you to strengthen the cooperation, team spirit and cohesiveness of your staff. Especially in the middle of a pandemic and at a time where remote work has become the norm, it's essential to keep those connections strong.
So how do you go about doing that? Daily check-ins, video chats, delivering lunch to everyone's house and sharing your meal together virtually, and social-distancing proof teambuilding, just to name a few. There's more than enough ways to keep your team's people factor strong!
The people-centric policy
Make no mistake: your policies are also a strong reflection of how people-centric your company is. The teambuilding efforts mentioned above are a good start, but founders should ideally go even further to develop people-centric policies. Consider perks like extra mobility allowances, giving your team the option to buy shares in the company (the ultimate commitment!) and so on.
At least as important, especially these days, is your staff's wellbeing! But let's take a step back, because everything starts with your own wellbeing as a founder. You lead by example. That's why we don't agree with the traditional view that a good boss works the longest hours of anyone. Founders are responsible for shaping their company culture by showing their employees what a good work-life balance looks like. Besides, putting the emphasis on results above hours makes for happier, healthier and more productive employees.
To help our founders lead the way in wellbeing we founded our Wellbeing Academy, a set of initiatives to improve the overall health of our founders and their teams. This program is shaped by the needs of the founders and the resources of Start it @KBC and its partners, with the idea that it will evolve over time, be centred around people and action-oriented.
The people-centric pitch
Last but not least: people are important in your story, or your startup's pitch. Sure, you can blab on for hours about why your product is a game changer. But you can also tell the human story behind your company. What frustration inspired you to start your company? How are you going to improve the lives of your target audience? By people-centric story we mean a story that can trigger emotions and connection.
It's important that you don't just talk a good game. It's hard to preach to an accelerator jury or to potential investors that you're a people-centric founder who believes in the human aspect of a company, if you don't put any of the elements mentioned above into practice. A people-centric story only sticks if it's based on the truth, and that means walking the walk. Want some more tips on achieving pitching perfection? Check them out here and get fully prepared!
Just one more week until we welcome lots of great new people-centric founders! Ready to give it a shot and let your company grow? Apply for the next pitch wave at Start it @KBC here.