As we've been saying ever since we got here to Austin nearly two weeks ago, it's always a privilege and a source of excitement to attend SXSW every year. As the technology industry evolves and matures, and gets integrated into more fields than ever before, it's been especially exciting to see people from so many different walks of life and trained specialties get into the game at SXSW and talk about the various ways in which so much of our world is about to be transformed in the next years and decades. What we all have seen in the last few years has been exciting enough, but given what we've been hearing here at SXSW, it's nothing compared to what's going to be coming down the pike very soon. Let's take a quick look at what we've seen here at SXSW 2019!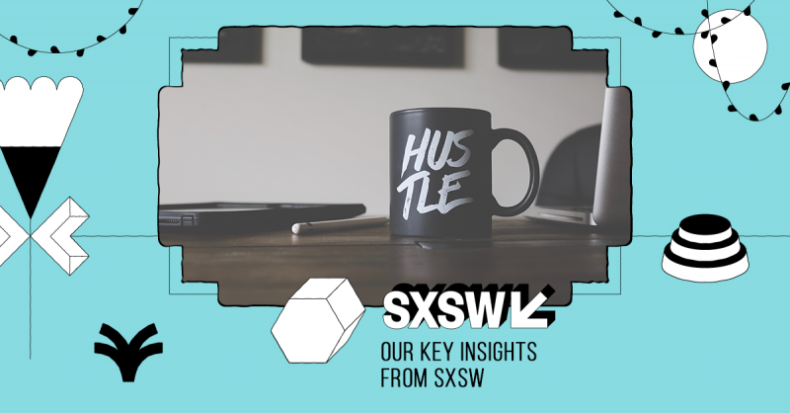 Anyone who has been alive and aware of the direction of trends in society and culture hasn't been able to miss the major new emphasis on women in leadership roles across industries in Europe and the US. This has been an important, and long-overdue change. And with the recent anniversary of the #MeToo movement, it's very obviously time to think about the consequences and importance of women in leadership roles, and just in the workplace more generally. At SXSW, we were able to see Belgium's very own minister Alexander de Croo talk about the importance of reshaping government policy to be more congruent with the professional and family needs that society often places on women, as well as understand the progress that's already been made in that direction. It was also inspiring to see women like Billie Sue Chafins and Felicia Yue, who have already climbed the corporate ladder at prestigious firms, talk about the paths they took to get where they are, and the advice they have for younger women seeking the same kind of success. And of course, just experiencing the dozens and dozens of amazing startups and new technologies showcased at SXSW that were started by amazing women. We'll be watching them for sure!
People have always needed to eat, no matter if the technology we were using was electronics, steam power or just sharpened stones. But, in the last few years, it's been exciting to see the extent to which advanced technology is making its way into agriculture and food distribution. At SXSW this year, we were able to see a lot of really inspiring and exciting panel discussions on the future of agriculture and food. From panels on vertical agriculture and the coming urban food revolution to possibilities for synthesized proteins and meats in laboratory settings, the future of food and food production in the 21st century is going to look nothing like the countryside farms and quiet idyllic rural landscapes we've become familiar with. And of course, growing the food is only half the game - we all still have to eat it! And that's a place where technology is even more at home, it seems. At SXSW this year, we were able to hear about advances in sensors and nutritional quantification that will change the way we all think about dieting, health and self-awareness. By integrating the apps we've grown accustomed to, with new sensing technology and nutritional science, we will start to be able to eat in a kind of conscious and directed and functional way that just wasn't possible before. For foodies, it'll be a great time to be alive, and for incubators like Start it, it's clear there are opportunities as far as the table spreads out!
A big draw of SXSW is the ability to find out what's going to be on shelves and in the app store in a month or a year. But sometimes, the even more exciting stuff being discussed is what you might not see or be able to get your hands on for five or even ten years! That's where the - often literal - moonshots are! This year, there was a lot of action and activity around bringing real space travel possibilities to the broader public. Orbit, or even the moon, seemed possible in the dreams and eyes of some of the visionaries we encountered. And, as always, the outer limits of robotics were on display to see, pushing us to reconsider what we understand to be the kind of work that only people can do and what kinds of things we might reexamine for robots. The debate is very live, and technologists, scientists, entrepreneurs, and politicians were all on hand to think through the uncountable ways in which robots are going to reshape our existence. At least we know that at SXSW, we were here at the start!
For us at Start it @KBC, being at a place like SXSW is like the convention that reaffirms everything we believe and want to bring to our bigger family. It's always so inspiring to see and experience so many people working so hard to bring their visions to the world. In running Start it, we try, every day, to encourage all the amazing entrepreneurs who make up our community to continue to strive to achieve their goals and bring their visions to the world. To bring about the kind of change we see at SXSWrequires dedication and mentorship and time and space, and we're thrilled to be a part of the journeys of entrepreneurs whose work will take us there. We're so happy we could be here and look forward to next year!