About us
Diversity & inclusion
We help startups create an inclusive workplace and build diversity into their DNA.
Diverse & inclusive companies rise to the top
Including a diverse range of people in your team is not just a good thing to do. It's good business. Research shows that diversity promotes creativity, better decision making and competitiveness. At Start it Accelerate we encourage every startup to put together a diverse a team as possible. Each employee contributes their own background and perspective, giving you a much broader view of the world. Making this a reality is more easily said than done, which is why we provide resources to help startups create an inclusive workplace and build diversity into their DNA.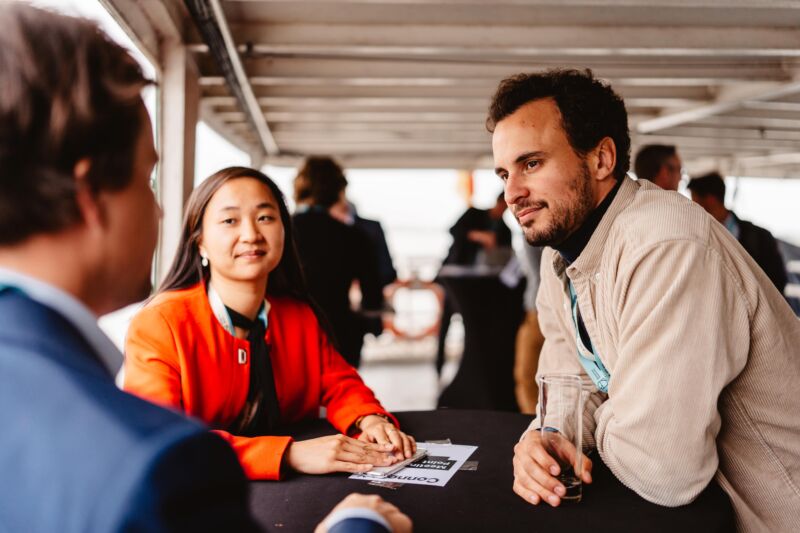 Committed to building a diverse & inclusive team and community
It all starts by creating a respectful environment and building awareness of our conscious and unconscious biases. This is how we drive diversity & inclusion:

Leading by example to create a more inclusive environment
We actively foster a culture in which everyone is treated in a respectful manner, dares to be themselves and feels able to share their opinions.
Making the startup community more diverse
Our accelerator welcomes motivated, business-minded founders of all stripes to join our program and reach for their dreams. We strive to build an inclusive community where people feel accepted as they are.
Giving female founders a seat at the table
Start it Accelerate has made great efforts in recent years to support women founders in the tech sector. Our Women in Tech program helps female founders of innovative companies gain a professional network and the tools they need to succeed.
ARC Aleria Research leverage science and technology to impact the way people think about Diversity & Inclusion, and, more importantly, what they do about it: