About us
Well-being
We help founders take care of themselves and their businesses.
Sustainable enterprises are built on balance
Founding a business is demanding, and founders are typically full of passion and drive. That's also where the danger lies: entrepreneurs tend to work long hours and are exposed to high levels of stress. This affects both personal well-being and business performance. We care both about the (mental) health of our founders and about their businesses. That is why we created a well-being program to help founders manage the demands of entrepreneurship and keep their lives in balance.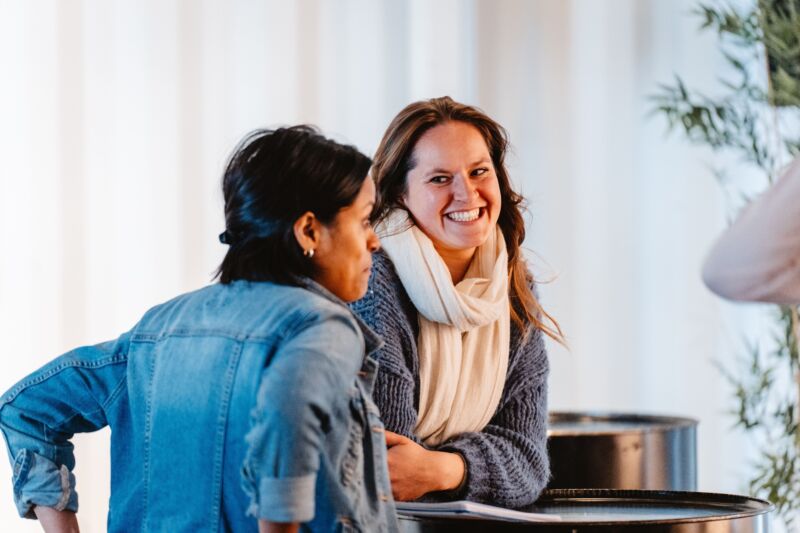 Well-being Academy days for all startups in the program
Our program combines various initiatives that seek to improve the overall health of the founders and their team. It's shaped primarily by the needs of the founders and resources of Start it @KBC and its partners. When you join our one-year accelerator program, you get access to Academy sessions on well-being topics such as:
Wellbeing strategy & policy
A wellbeing strategy helps you take good care of all your team members so your company can keep going strong long-term. Ready to align your vision with your day-to-day operations?
Leadership
True leadership is ensuring your team is healthy and happy. Recognize emotions to improve your emotional intelligence and to become a better leader.
Performance
Using stress to improve your performance? We'll help you optimise productivity & deliver faster and better results.
Staying physically and mentally fit is a challenge, especially now. To help you with this, we've gathered some resources that can help you stay healthy. If you know of an interesting initiative or are setting something up yourself, please get in touch with us, so we can include it on our list.

Get access to all of these resources by applying to our one-year program and ask your mentor to get in touch.
Free self-care resources
Helping you work smarter, not harder
We're lucky to count on the advice of many of our startups & partners focused on wellbeing, (mental) health and community building.

The Founder Support Fund
Founders frequently identify as their company, causing their mental and emotional health, and sense of self-worth, to fluctuate with the fate of their company. GAN created The Founder Support Fund to support founder wellness during the COVID-19 crisis and beyond.