Our programs
The Thrive Project | Women in Tech
Explore your power
Discover your leadership impact
Activate your network


The Thrive Project is a trailblazing program supporting female founders on their road to innovative entrepreneurship.
Your investment: 450,- (excl. VAT)
Capacity: only 15 participants will be selected, creating a valuable community
Application deadline: TBA
Duration: 6 days spread over 2 months
In addition to this program, Women in Tech offers free motivational and informative webinars featuring female entrepreneurs.
Ready to chase your tech dreams with a vengeance by joining the next edition? Leave your details and we'll keep you posted!
The Thrive Project - Leadership journey
A powerful support network accelerating the success of female leaders.

Why apply?
Break down barriers that stand in the way of establishing, growing and scaling your company.
Explore your power
Discover your leadership impact with the help of inspiring role models who advise you on how to overcome challenges and help you achieve your goals. Build a successful career and company while staying true to your own boundaries and personality.
Find your tribe
Female founders don't need more ambition or know-how, but they do need each other. Activate a powerful network of dynamic, innovative female entrepreneurs to create more visibility, connection and community.
Develop new skills
Tackle obstacles standing in the way of your success with the support of our coaches. Learn effective strategies for getting financing, pitching to investors, building sales and proactively planning for growth.
Timeline | The program dissected
Kickoff
01.03 | 18h - 21h
A time of fabulous women (Finding your Thrive Tribe)
Day 1
08.03 | 9h00 - 17h00
Women in the workplace, Your strengths & superpower, Panel conversation with Alumni
Day 2
15.03 | 9h00 - 17h00
Leading with insights part one and two, Spotlight session #1 with 5 candidates
Day 3
22.03 | 9h00 - 17h00
Politics in the workplace, Pitch Ninja & Design thinking, Spotlight session #2 with 5 candidates
Day 4
29.03 | 9h00 - 17h00
The art of storytelling, Strengths & Storytelling hands on, Spotlight session #3 with 5 candidates
Day 5
26.04 | 9h00 - 20h00
Adaptive leadership, Neuroscience & winning conversations, Final Commitment ceremony
Mentoring sessions
Dates to be announced
Follow up mentoring sessions are included in the program in order to preserve to long term value.
What our participants are saying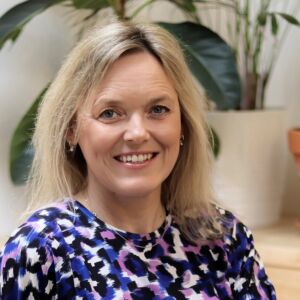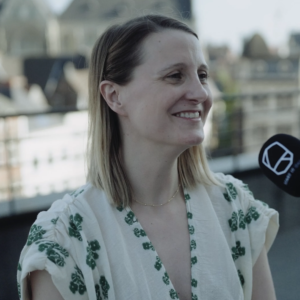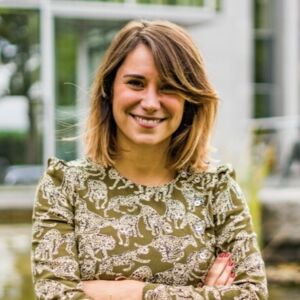 Meet some of our graduates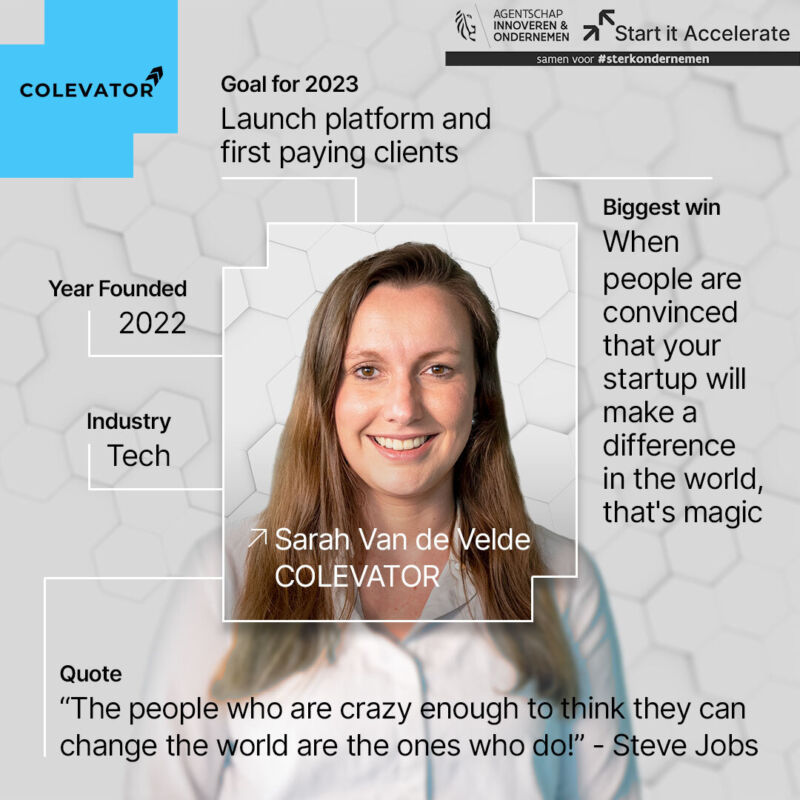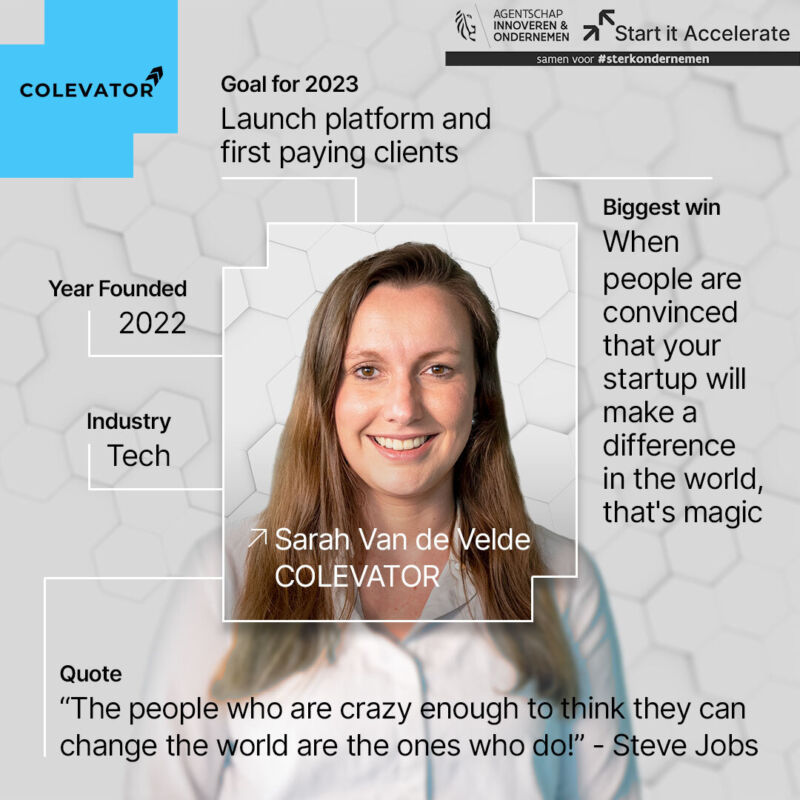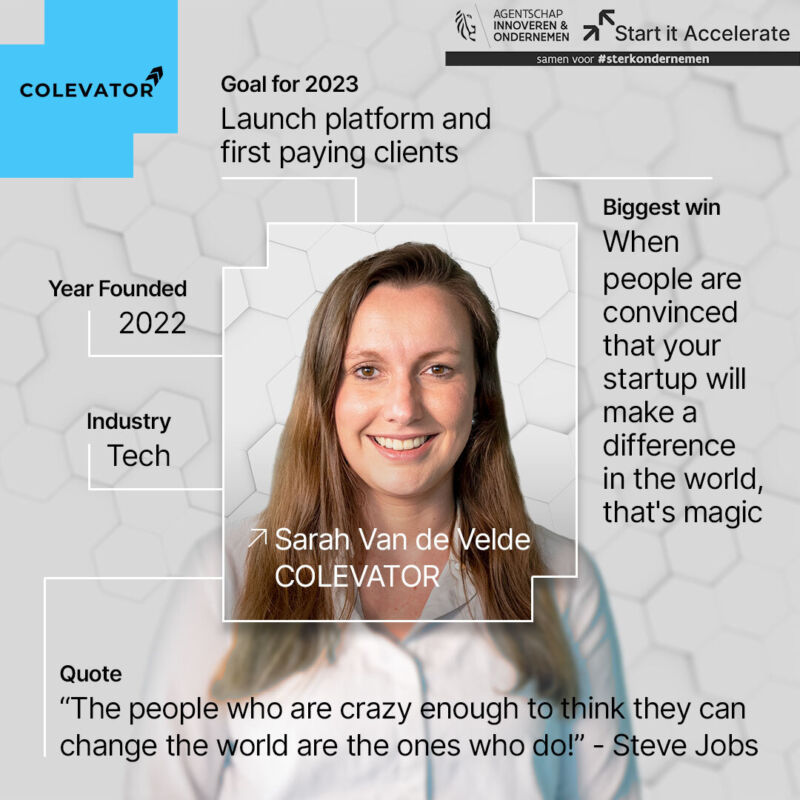 Sarah Van de Velde
COLEVATOR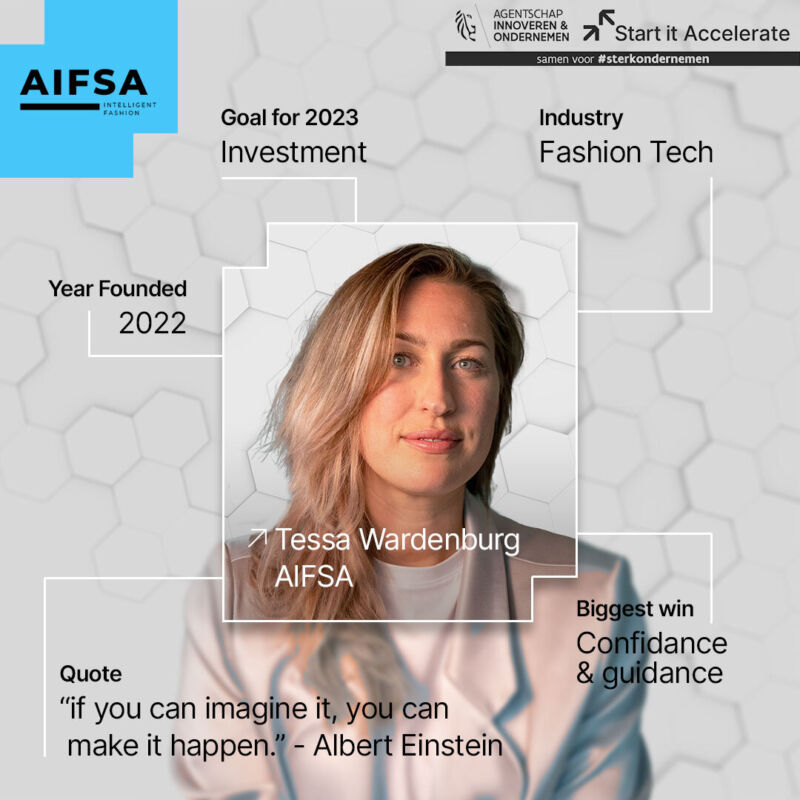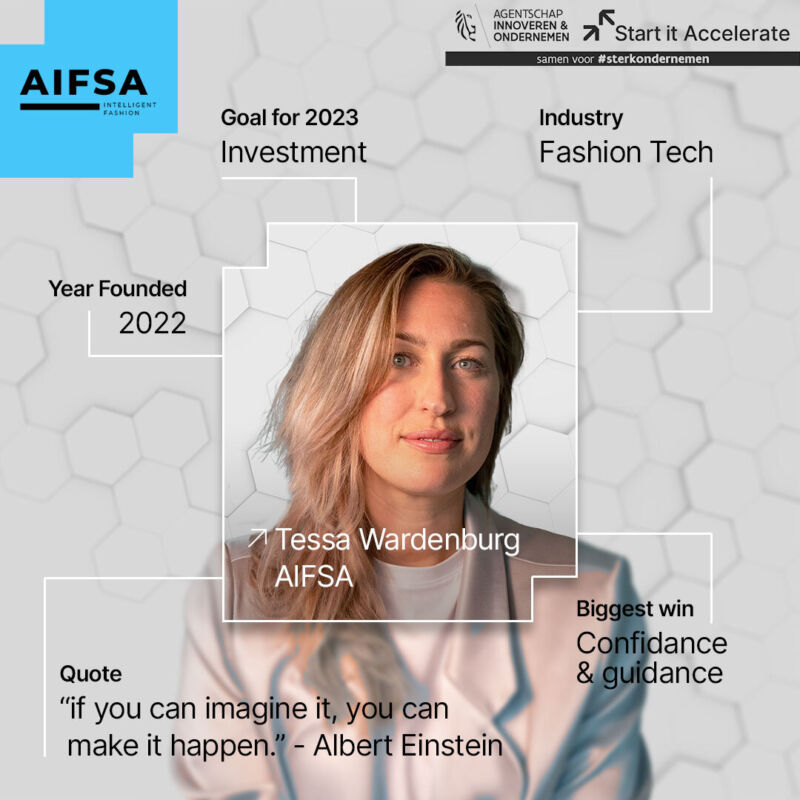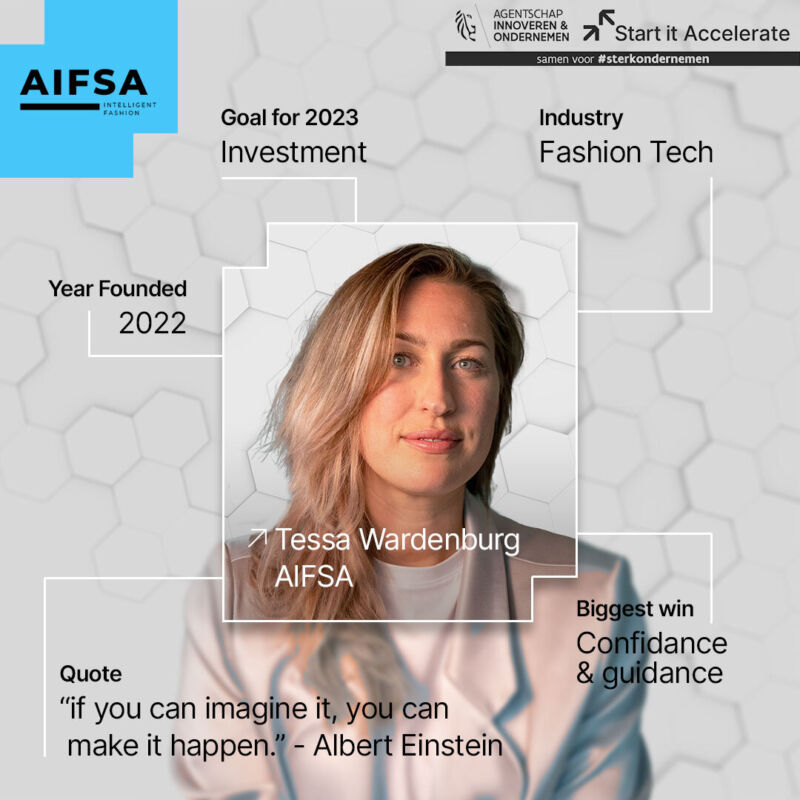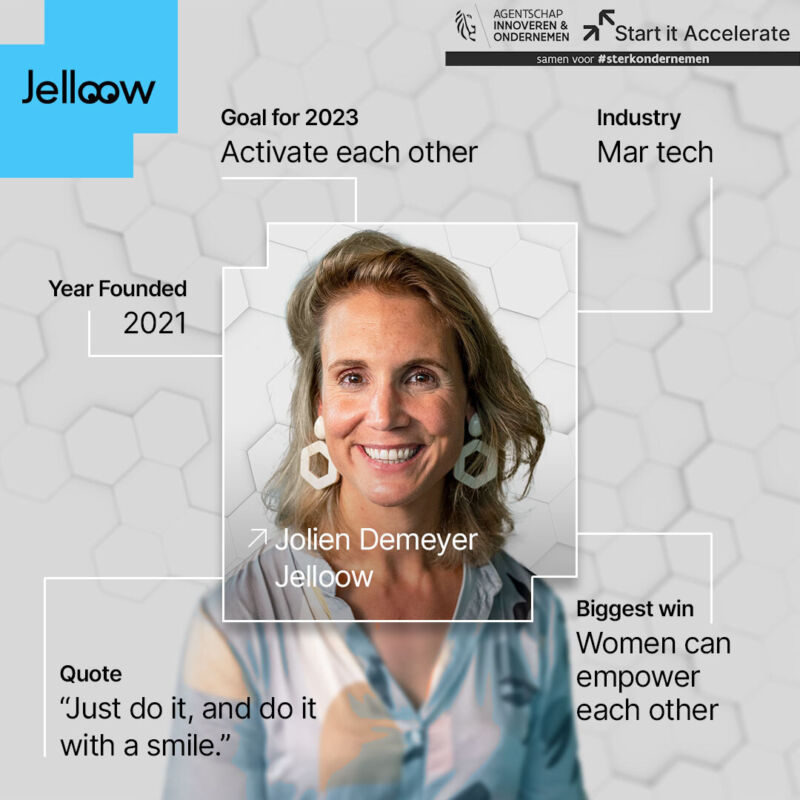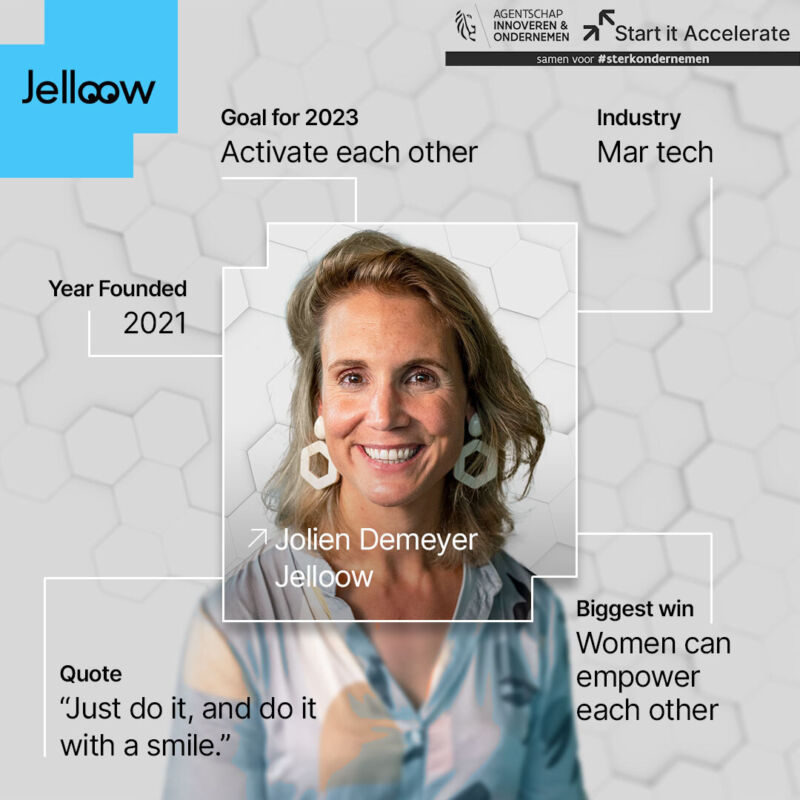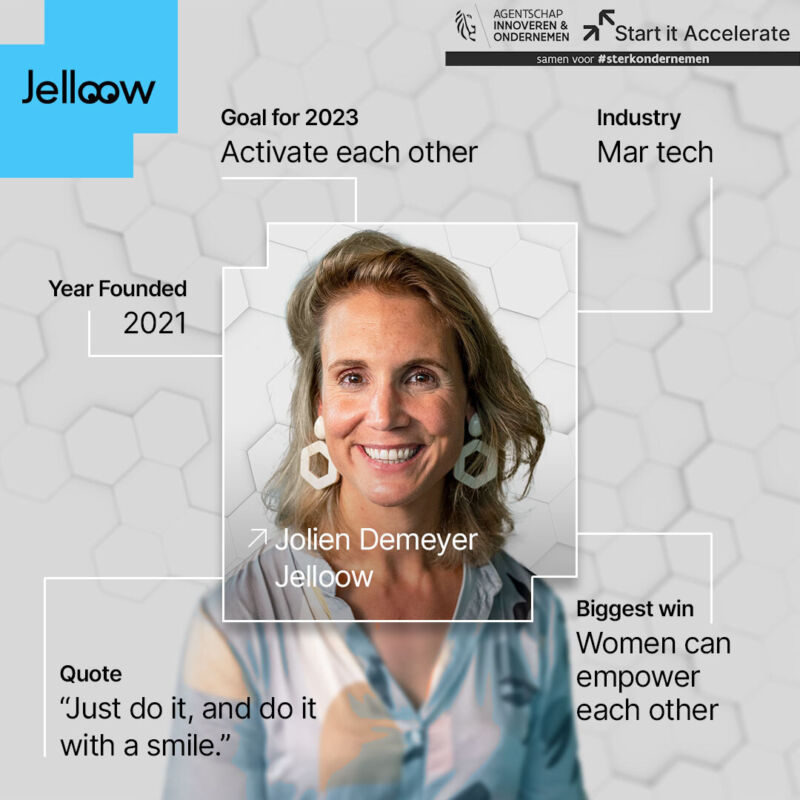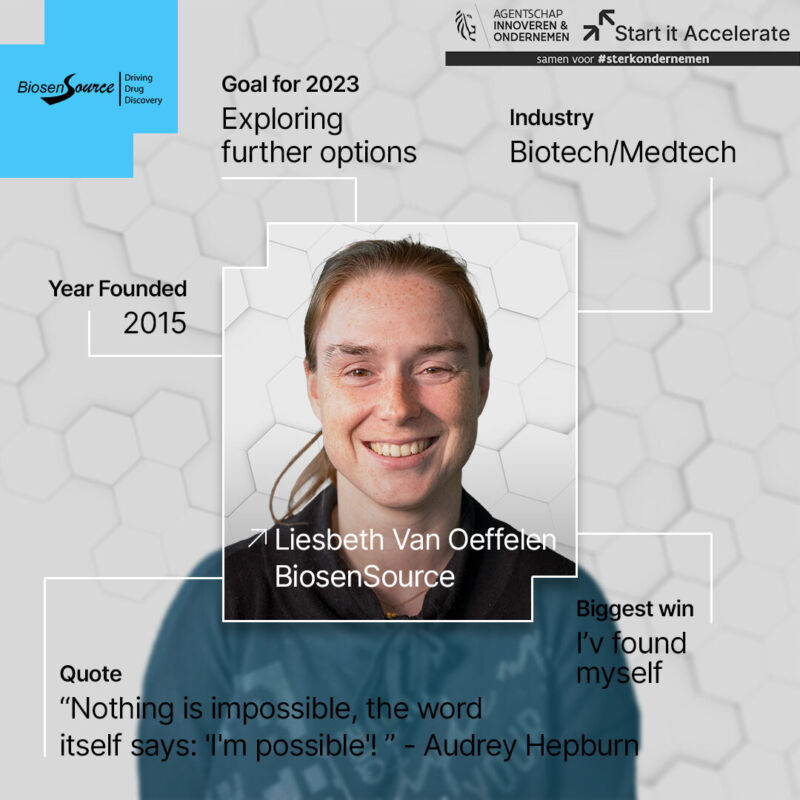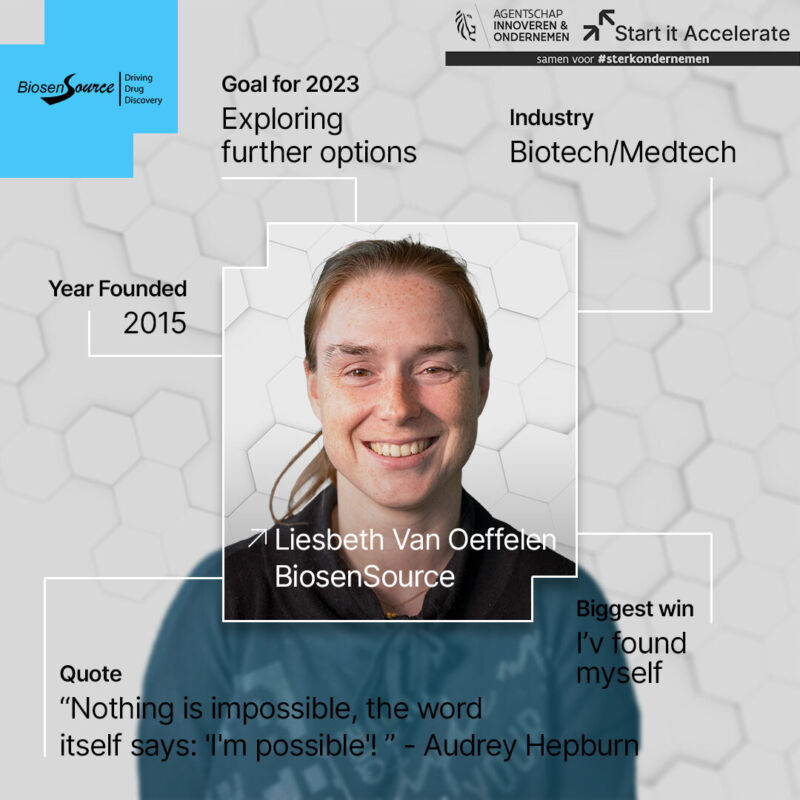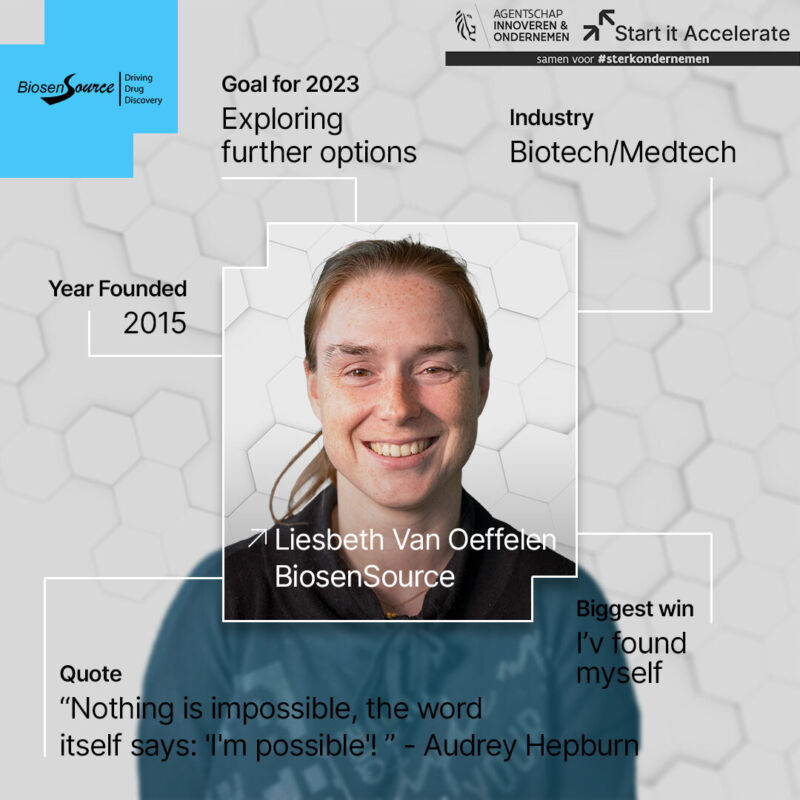 Liesbeth Van Oeffelen
BiosenSource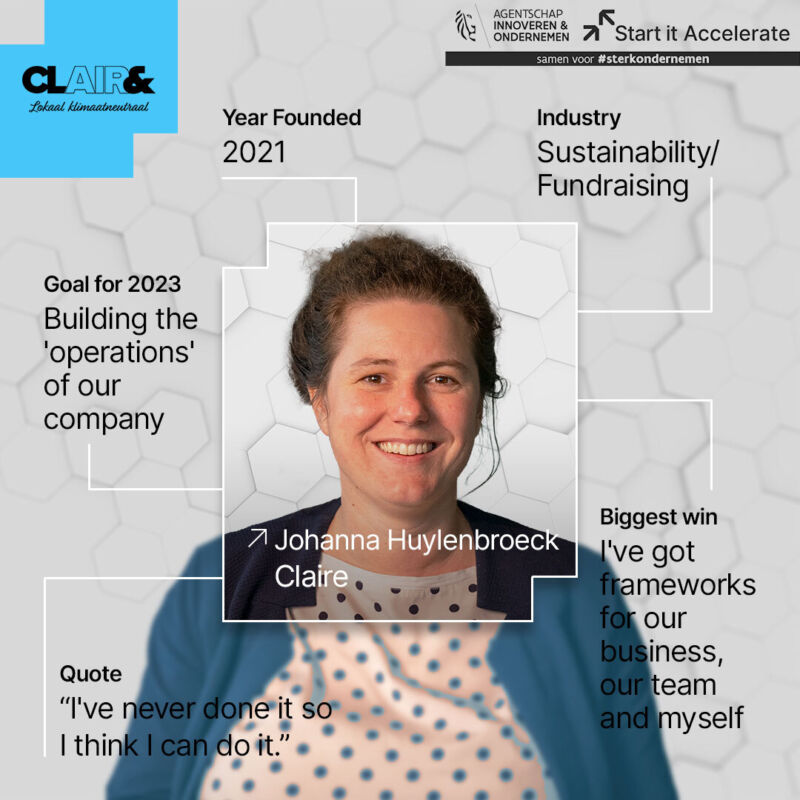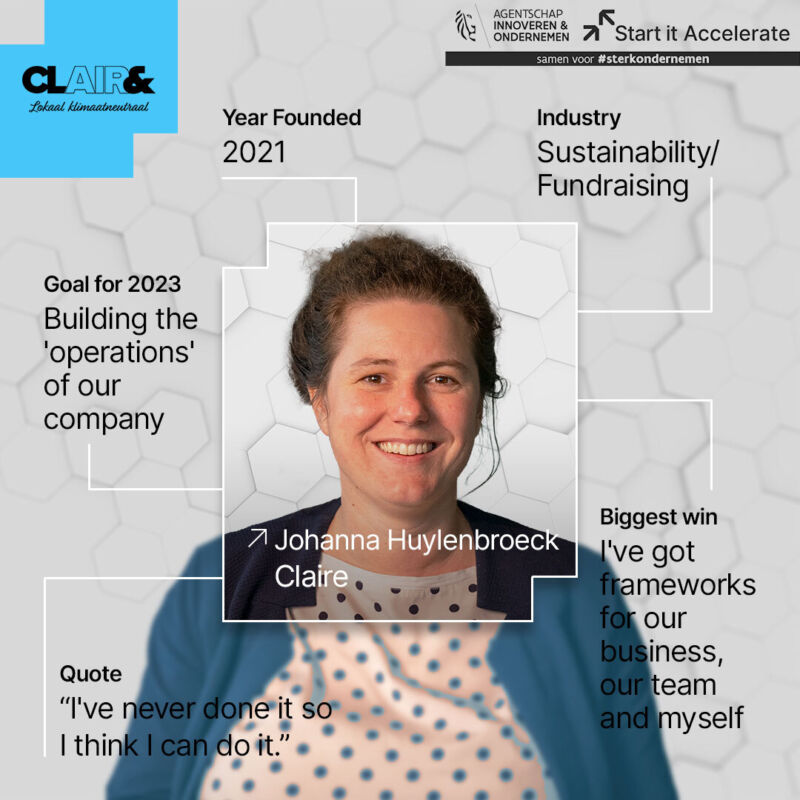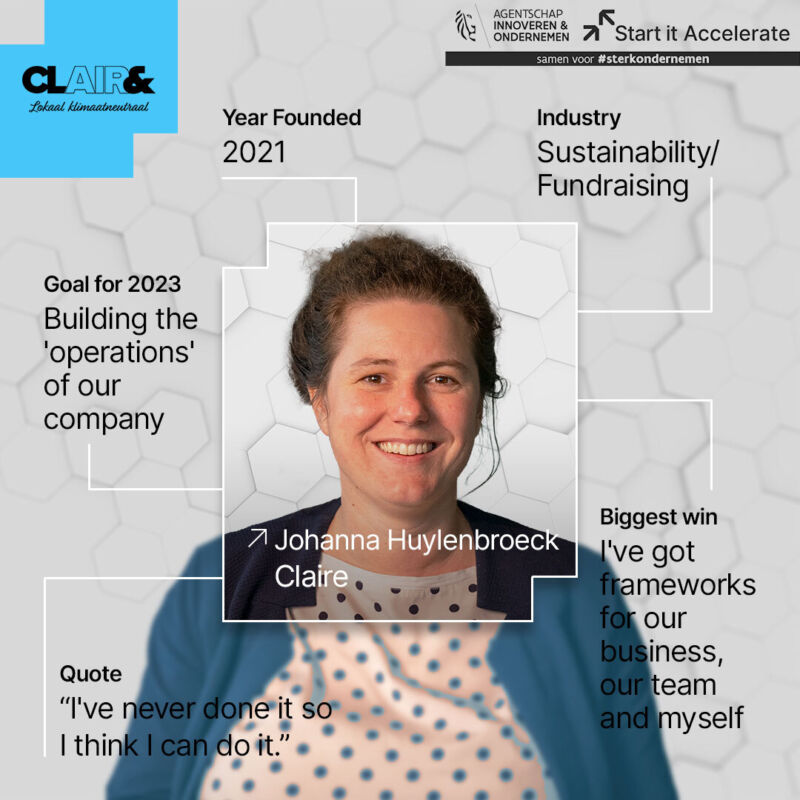 Johanna Huylenbroeck
Claire CO2
About Women in Tech
Partnership with VLAIO: Together for strong, ambitious entrepreneurship
Flanders could be a bit more ambitious when it comes to entrepreneurship. We need more starters, more stayers, and more growers. That is why the Agency for Innovation and Enterprise (VLAIO) wants to set up projects that encourage, support or guide entrepreneurs in their entrepreneurial endeavors. Together with the VLAIO partners, we are bundling our strengths and resources. Start it Accelerate Women in Tech is part of a network of initiatives that entrepreneurs can use to thrive. Together for #strongentrepreneurship.
FAQ
The modules are between 2-3 hours long and are usually bundled together to take up an entire day. For the benefit of all participants, attendance is mandatory.
There are very few additional formal work requirements, but we do encourage you to take time to reflect on the sessions in order to maximise your benefit.
Women in Tech offers X contact moments, spread out over 15 weeks. Thanks to our collaboration with Netwerk Ondernemen & Vlaams Agentschap Innoveren & Ondernemen, we're able to offer our program at the discounted price of 450,- EUR (excl. VAT). In addition to this program, we regularly host free webinars featuring leading female entrepreneurs on a host of topics.
The full amount is due before the start of the program. Registration is complete upon payment in full.

We will select 15 motivated female entrepreneurs who fit the following criteria:
Entrepreneur
(Co-) Founder (or shares)
Innovative growth company
Registered office in Flanders
The Thrive Project has a hybrid format, including physical meetups in our Antwerp Hub and online sessions via Zoom.